Here is the Ask the Astrologers Weekly Astro Forecast for the week of Mar 26, 2018 – Apr 1, 2018:
This week starts on Monday with a first-quarter Moon in Cancer, trining Jupiter and squaring Venus. The first quarter Moon is tied to home, family, security, emotions and needs (among other things). It's comfortable in Cancer (the sign it rules), and is also at perigee (closest to Earth) around noon.
The trine to Jupiter and square to Cancer can feel like a bit of a sugar overload, with the loving, nurturing and overly-sensitive Cancer Moon pouring it on a bit thick. Still these are relatively favorable aspects (even the "harder" square to Venus) as both Venus and Jupiter are benefics.
On Tuesday, the Moon — now in Leo — trines the Sun, inconjuncts Mars and Saturn and Neptune and then trines the Mercury retrograde before the day is through. It also conjuncts its own North Node. Lunar transits are fleeting and are likely to pass by without notice.
But in general a Leo moon is great for putting yourself out there and showing the rest of the world what you're made of.  It's dignified, regal and proud. And this series of aspects But this set of trines adds a little depth and a lot of character to that energy, making it a good time meet with people who can help you in furthering your career or meeting other goals.
On Wednesday (depending on where in the world you are located), Venus conjuncts Uranus. This occurs late in the evening Eastern time (or early on Thursday UT). This aspect is about establishing your own unique role in your relationships. It's about forging your own path and defining your own concept of relationship, without worrying about status quo expectations. Especially because this conjunction occurs in fiery, passionate and pioneering Aries.
It can bring someone new in, too — a sudden attraction to someone who goes against "type" and can manifest as love at first sight whirlwind romance. Venus and Uranus together can be exciting but somewhat erratic. So stay in the moment rather than projecting any long-term ideals onto a relationship that ignites during this transit.
The Sun squares Saturn on Thursday. This is a somewhat sobering aspect that can see you feeling melancholy or down in the dumps, but only if you let it.  You may not have a lot of energy and feel like staying close to home, but with this transit it's unlikely you'll be able to do so.
The Sun / Saturn square pits the things you want to do (the Sun) against what you must do, or what you are required by others to do — whether you like it or not (Saturn). Take some time to meditate of get some rest if possible. This transit may not be good for socializing or partying, it's good for paying attention to your body and heeding your inner voice.
On Friday, the asteroid Pallas Athena moves into Gemini. This is a good placement for Pallas, as the archetype related to justice and wisdom. Pallas Athena was fearless, brave and relentless in her pursuit of truth. She was a dauntless leader who instinctually understood the difference between black and white, good and evil, right and wrong. .
This is a good time to put on your thinking cap and figure out the solution to longs-standing problems. It's good for getting at the heart of the matter — no matter how frightening or painful that may be — and ferreting out the truth. Pallas in Gemini knows — better than anyone — that the truth will always set you free.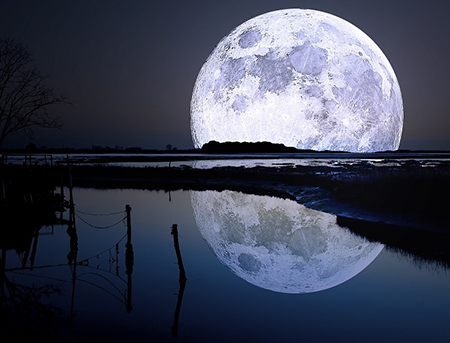 We had two full moons in January, and the same thing happens this month (because there was no full moon this year in February.
The second full moon of the month — in this case on Saturday — is also known as the Blue Moon. In Native American traditions the March full moon is called the Full Sap Moon or the Full Worm Moon.
This full moon takes place at 12:36 pm UT, at 10 Libra 44, in close opposition to Mercury retrograde. The Libra full moon is  fairness and objectivity. It's good for social interactions that call for cooperation and collaboration, as it strives for balance and harmony at all times.
Also on Saturday, Venus moves into Taurus, the sign it rules. Venus in Taurus is calm, gentle, patient and sensuous. In keeping with the above-mentioned recommendations, this is an excellent time to do landscaping, plant your garden or create a beautiful flowerbed. Venus in Taurus wants to surround itself with beauty and to indulge all five senses.
This is a good time to take a cooking class, visit a winery, redecorate your house, doing energy work or getting in touch with your physical body, through yoga, massage, Pilates, etc. As both Venus and Taurus are also linked with money, it's a good time to think about saving or investing.
On Sunday, the Sun conjuncts Mercury (in Aries) and together they trine the Leo North Node. The trine to the North Node (which automatically sextiles the South Node), is all about coming to terms with who you are and being more than okay with it. Bringing the lessons of the past (South Node) into harmony with where you are today.
It's also — because Mercury is involved — about developing a comfortable rapport with others. It's about generating a meeting of the minds and communing with those who are on the same page. This is generally a very favorable aspect, but is weakened by the fact that Mercury is retrograde and is involved in an inferior conjunction to the Sun.
This exact conjunction between Sun and Mercury is referred to by classical astrologers as "cazimi" (in the heart of the Sun). Its influence is said to be heightened and energized by the Sun, but because Mercury is retrograde and essentially "hidden" by the Sun, this aspect can be somewhat problematic. The main thing to watch for is information that is hidden or lacking which can result in making ill-informed decisions.
That's it for this week; see you next week!
---
Here is this week's astro calendar; click on it to view it full-sized.

---
Weekly Astro Forecast —
Mar 26, 2018 – Apr 1, 2018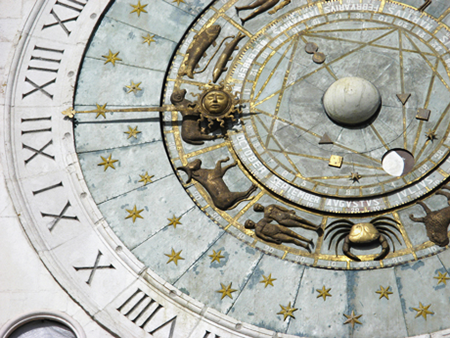 By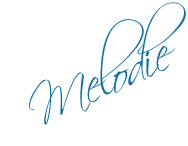 ---
Thinking about learning Astrology? I highly recommend Stephen Arroyo's Chart Interpretation Handbook and Demetra George's Astrology for Yourself.
Don't forget to check out more Weekly Astro Forecasts and our Monthly Horoscopes too!
Want to see where these transits are hitting your natal chart? Check out our Free Natal Chart Calculator.
You can also read more of my articles here.
Personal Consultations:
If you would like to schedule a session with me, there are two ways to go about it. You can either purchase time either per minute (via Click4Advisor) or in blocks of 10-, 30- or 60-minutes (via PayPal). If I'm not showing as available, or if you want to purchase blocks of time through PayPal, please feel free to email me:







Melodie 

$3.99 per minute

$3.99 per minute


New Clients:
First Paid Session Only!
3 Minutes Free!



Flat-rate sessions available in 10-, 30- or 60-minute increments: Choose from the menu below:

This forecast also appears on the Psychic Scoop website.