Here is the Ask the Astrologers Weekly Astro Forecast for the week of May 14, 2018 – May 20, 2018:
We have a lot going on this week, with a New Moon in Taurus and three planets (Mars, Uranus and Venus) changing signs. Also this week — starting on Monday — we have a Mercury / Chiron semi-sextile (in Taurus and Aries respectively).
This aspect emphasizes kindness, compassion and empathy, and — especially since Mercury is also in mutual reception with Venus during this time — social interactions.  As semi-sextiles act as instruments of transition from one sign archetype to the next, this one may see you changing direction in your relationships with others or inviting new friends into your social circle.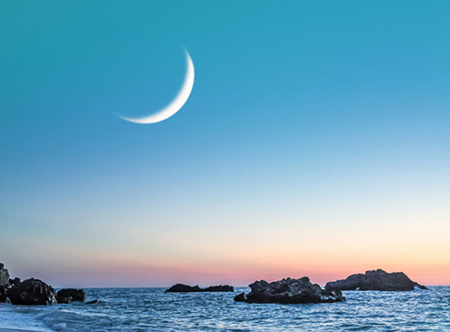 We have a New Moon at 24 Taurus 36 on Tuesday. The Moon is exalted in Taurus, meaning that it's a revered placement.
An exalted planet or luminary is said to express its clearest and purest essence in that sign, in this case the calmest, gentlest and most sensuous sign of all: Taurus.
As New Moons always represent new beginnings and opportunities to start anew, this one — in Taurus — presents opportunities for relaxing, meditating and getting grounded. These are all Taurus Moon activities, with the idea of comfort, luxury, and getting in touch with nature and the earth being the corresponding theme.
Also on Tuesday, Uranus enters Taurus, for the first time since 1942. Although Uranus will move back into Aries for a few months later on (from November 2018 – March 2019), this is a recurrence of Uranus' ingress into Taurus in 1934. As Uranus is tied to progress and change, as well as anarchy, revolution and upheaval, we're likely experience similar themes of erratic political and financial upheaval that we did in the 30's an early 40's. As Taurus is an earth sign this can manifest as earth changes and natural disasters, too, as well as conflicts erupting over countries defending their turf.
On Wednesday, Mars enters Aquarius and squares Uranus. With the two most volatile planets both at 0 degrees and in hard (square) aspect, we can expect to witness sudden (and potentially volatile) changes in the world around us in the coming days.
Mars transits bring action and energy to the area of a natal chart where the transit occurs. It also affects planets in a natal chart that it forms aspects to, which are in turn influenced by the sign placement (in this case Aquarius) as well as the house Mars is placed in and rules in the natal chart.
Mars in Aquarius is progressive, innovative, and forward thinking. It can also be eccentric and rebellious. It's a champion for the underdog and not afraid to stand up out for those who have been marginalized or mistreated in some way.
The square to Uranus can be volatile and combative. It can manifest as temper tantrums, angry outbursts or rash decisions that can lead result in accident-prone behavior. You may need to find a physical outlet for all that pent up energy, or have it worked out for you therapeutically, via bodywork or massage.
Moving onto Friday, we have a Mercury / Saturn trine, which can see you getting a lot accomplished in the workplace. It's a good time to make plans and to assess progress that's already been made. This is an incredibly disciplined and productive aspect, so if you want to get something done now is the time to do it.
Mercury / Saturn is focused and rational. It's good for ironing out details and expressing yourself in a clear and concise way. It is also good for serious discussions: you can go a long ways toward clearing up uncertainties and getting everyone on the same page with this aspect, especially since Mercury is in mutual reception with gracious, conciliatory Venus during this time.
On Saturday, Venus moves into Cancer and sextiles Uranus. Venus is Cancer is sensitive, loving and affectionate. It's a feminine planet in a feminine sign, and thus oriented toward nurturing and caring for others. It's sentimental and romantic, but can also be moody, clingy and needy.
The sextile to Uranus \breaks up any of the crystallization that may have formed in your relationship and dismantles whatever roadblocks may have stood in your way. Venus / Uranus is good at getting rid of the debris and clearing a path for you to achieve a more open and progressive expression of love.
Keep in mind that Venus is now completely out of bounds, which increases the potential for Uranus's erratic and unpredictable energy to take hold. You may find yourself dealing with relationship dilemmas — the Venus in Cancer desire for closeness and intimacy and
Also on Saturday, Mercury squares the Moon's north and south nodes. This aspect is a bit more complicated. This is what classical astrologers refer to as "at the bendings." This can indicate a period of crises with emphasis on the concept of fate.
It can also manifest as inconvenient or uncomfortable discussions. Feeling like you're being put on the spot or forced to answer questions you're not prepared to answer. As Mercury represents thoughts, ideas, communications and mental activities, this can translate literally as a crisis in consciousness.
Venus squares — and Mars sextiles — Chiron on Sunday. The Venus  / Chiron square is tied to challenges related to establishing clear boundaries and identifying personal values. You may struggle with figuring out what it is you really want and feeling deserving of it. This aspect can bring martyring tendencies to the surface. Causing you to regret or feel guilty about what would ordinarily make you feel good. And prompting you to make sacrifices that you're likely to resent later on.
The Mars / Chiron sextile, is compounded by the Mars / Uranus square, which is still in effect.  This transit can soften some of that combative, erratic Uranian energy, which is always a good thing. This aspect may make it a little easier to acknowledge other people's points of view and to see value in where they're coming from.
Mars / Uranus may want to confront those differences but Mars / Chiron wants to honor and embrace them. Think about which of these is going to better serve you down the road and then align yourself with that energy.
That's it for this week; see you next week!
---
Here is this week's astro calendar; click on it to view it full-sized.

---
Weekly Astro Forecast —
May 14, 2018 – May 20, 2018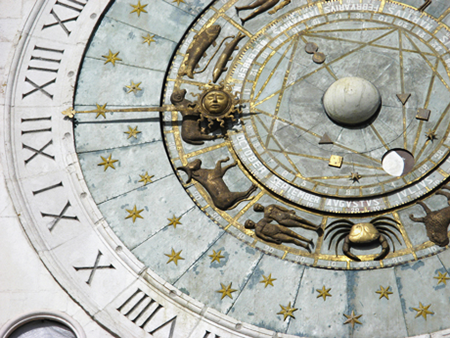 By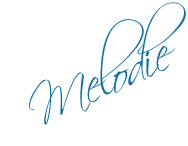 ---
Thinking about learning Astrology? I highly recommend Stephen Arroyo's Chart Interpretation Handbook and Demetra George's Astrology for Yourself.
Don't forget to check out more Weekly Astro Forecasts and our Monthly Horoscopes too!
Want to see where these transits are hitting your natal chart? Check out our Free Natal Chart Calculator.
You can also read more of my articles here.
Personal Consultations:
If you would like to schedule a session with me, there are two ways to go about it. You can either purchase time either per minute (via Click4Advisor) or in blocks of 10-, 30- or 60-minutes (via PayPal). If I'm not showing as available, or if you want to purchase blocks of time through PayPal, please feel free to email me:







Melodie 

$3.99 per minute

$3.99 per minute


New Clients:
First Paid Session Only!
3 Minutes Free!



Flat-rate sessions available in 10-, 30- or 60-minute increments: Choose from the menu below:

This forecast also appears on the Psychic Scoop website.