Here is the Ask the Astrologers Forecast for the week of May 31, 2021 – Jun 6, 2021:
This week starts on Monday, with a Mars / Neptune trine in Cancer and Pisces respectively. Mars is not particularly happy in Cancer (although it's thankfully no longer out of bounds). But Neptune is very well placed in Pisces and the trine can bring out the best in both of these planets.
The Mars / Neptune aspect can see you tuned into the music of the spheres like never before. This aspect reminds you that you are one with the Universe and everyone in it. It's creative and compassionate and can inspire you to become a better person.
The Moon — still Full — is now in Aquarius, and by Tuesday it's trining Mercury and Venus which are both favorably situated in Gemini. This should be an excellent time for gathering your thoughts and presenting them clearly and openly with others.
But remember that Mercury is retrograde, so it's not really the time to set plans in stone. This is more about lively and engaging conversations with others where people are all open to sharing ideas and are willing to hear what others have to say.
The Moon moves into Pisces and joins up with Jupiter in the early morning hours of Wednesday, just before the Sun sextiles Chiron and Venus moves into Cancer. All three of these work well together, painting a calm, gentle, sensitive and compassionate picture for the day.
The Moon / Jupiter conjunction is generally seen as auspicious, since Jupiter tends to amplify the nature of whatever planet it contacts and the Moon in Pisces is benevolent and fortuitous. The Sun / Chiron sextile is also very loving and caring. It opens us up to the pain and suffering of others that we may normally overlook. It brings compassion and understanding to the forefront and can make it a little easier to put ourselves in someone else's shoes.
Venus in Cancer is sensitive, loving and affectionate. It's a feminine planet in a feminine sign, and thus oriented toward nurturing and caring for others. It's sentimental and romantic, but can also be moody, clingy and needy.
Venus' journey through Cancer — until it moves into Leo on the 27th — s a good time to focus on relationships with family members and to heal any rifts that have developed with them. It's also a good time for entertaining in your home or for remodeling / renovating. Family reunions, open-houses, birthday celebrations, baby showers, etc. are other ideas.
There are a couple nice trines on Thursday, with Venus trining Jupiter and the Sun trining Saturn. The Venus / Jupiter transit is optimistic, enthusiastic and benevolent, and can see you feeling so good about yourself that others respond in kind. Those feelings of goodwill are infectious and can result in opportunities that come to you through unexpected channels.
Are you thinking about taking a trip abroad? Now this the time to look into airfares and excursions. Or maybe you are thinking about taking a course or going back to school. This aspect is perfect for offering your intentions up to the Universe and allowing them to take flight.
The Sun trine Saturn aspect is more about prepping and planning and getting things accomplished. It's a good time to make plans and to assess progress that's already been made. This aspect is both incredibly disciplined and productive, so if you want to get something done now is the time to do it. It's focused, rational, ambitious and goal-oriented. And this is serious business: you may not feel like putting your party hat on over these two days, but you can get a lot accomplished.
By Saturday though those earlier feel-good transits are gone by the wayside, replaced by a Mercury / Neptune square and a Mars opposite Pluto. As natural rules of opposing signs, the Mercury / Neptune aspect can be problematic. It can manifest as confusion, uncertainty, suspicion and doubt.
It's not the best time to sign contracts or lay down any concrete plans. It's best used for tapping into our creative potential. For dreaming, visualizing and conceptualizing. Use this time to get in touch with your spirituality or work on creating something inspiring during this time, and save the nuts and bolts (left brain) decisions for another day.
Keep this in mind because the Mars / Pluto aspect has an even greater potential for wreaking havoc. This is a really intense transit that can manifest as harsh words or even outright warfare. Egos are on the line here and you may find yourself embroiled in a battle that you have no idea how it started. Physical exercise is one of the best ways to release this kind of tension so think about making love not war during this time.
That's it for this week! see you next week.
---
Here is this week's astro calendar; click on it to view it full-sized.

---
Weekly Astro Forecast —
May 31, 2021 – Jun 6, 2021
---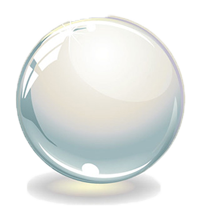 Thinking about learning Astrology? I highly recommend Stephen Arroyo's Chart Interpretation Handbook and Demetra George's Astrology for Yourself.
Steven Forrest's Inner Sky and Changing Sky books are classics that every serious astrologer has in their library, as is Tracy Marks' Art of Chart Interpretation. As an Amazon Associate I earn from qualifying purchases such as these, so please do take a moment to check them out.
Sessions
I am available for live chat consultations in 30 and 60 minute increments at the rate of $4 per minute for 30 minute sessions and $3 per minute for 60-minute sessions payable through PayPal.
Please note that I do not offer free readings and these are the lowest rates you will find me at online. I am located in the US, in the Eastern time zone. Payment links are accessible through the sidebar on the right. Feel free to pop into my chatroom if you see me available live, or email me to schedule a session if you don't.  
---
  This article also appears on the
Psychic Scoop
website.