Here is the Ask the Astrologers Weekly Astro Forecast for the week of Nov 12, 2018 – Nov 18, 2018:
This week, we have a planet (Mercury) turning retrograde, a planet (Venus) turning direct, and a planet (Mars) changing signs. We also have Jupiter and the lunar nodes at zero degrees, with Mars joining in later in the week.
We start the week on Monday, with the Moon in Capricorn — which together with Pluto and the asteroid Vesta — is besieged by Saturn and Mars. In general, the Capricorn Moon sets the tone for getting serious about our goals, our responsibilities and our reputations. It's a time for looking at what's important in our lives and getting rid of what is not.
When we say the Moon is 'besieged," we mean that it is caught between Saturn and Mars. Although some classical astrologers specify this as valid only between Mars applying to Saturn, it may be important to watch how this manifests in the world around us. In this scenario, the Moon will become the focal point of a t-square involving Venus and Uranus before it leaves the Mars / Saturn confinement (on Tuesday).
This is a Cardinal t-square, which is generally more active and assertive. But with the fast-moving Moon as the focal point, it won't be necessarily long-lasting. Even so, it can manifest as relationship confrontations, especially where one party desires more closeness and the other is longing to break free.
Mars takes center stage on Thursday, with an inconjunct to the North Node and a sextile to Uranus, just as it leaves Aquarius behind and moves into Pisces. Starting with the Mars / Node aspect, which semi-sextiles the South Node at the same time; this transit can be somewhat sobering. The inconjunct to the North Node can see you feeling out of step with your goals and frustrated by what feels like questionable timing. The semi-sextile to the South Node can see you feeling apprehensive or even melancholy.
The sextile to Uranus is a high-energy aspect that can offset some of that more somber Mars / Node energy. It can see you feeling like you can succeed in anything you set your sites on, especially as Mars and Uranus are still in mutual reception. There's not a lot of forethought there; it's all action, energy and innovation. It's moving forward in leaps and bounds, breaking through whatever has held you back in the past and pushing past limitations.
Things change dramatically though, later in the day, when Mars moves into Pisces. Mars in Pisces is sensitive, romantic, idealistic and intuitive. It's a gentle and accommodating placement that prefers to go with the flow rather than make waves.
The astrological symbol for Pisces is the "bundled fishes," i.e. two fish swimming in opposite directions — one swimming toward God and one swimming away from God. This refers to the entire spectrum of extremes that are seen with this archetype — from victims to saviors, preachers to drug addicts, nuns to prostitutes, and so on.
Mars is not entirely comfortable in Pisces and may find itself floundering in this sign. It may be lacking in confidence or struggling with feelings of inadequacy. It's idealistic and altruistic, but may also be gullible, misguided or delusional. But this is a naturally a very spiritual archetype that strives to see the good in others and to live up to its own higher ideals.
On Friday, the Moon's "mean' Nodes move into Cancer / Capricorn, just as Venus turns stationary direct. With respect the nodes changing signs; we addressed this last week when the true Nodes did the same. As the Nodes are naturally retrograde, they move through the zodiac in reverse order, completing a full cycle in roughly 19 years.
In a nutshell, and to reiterate the information posted here last week: the Cancer / Capricorn axis shifts our focus from the need to balance Me vs. Us contradictions (which were present during the Leo / Aquarius cycle) to Home and Family vs. Career and Public Persona divergences.
With Venus moving forward again, you might start to notice a shift in energy related to all things Venusian — especially love and romance. Relationships that started during this period — as well as romantic attractions that were sparked — will be seen in a whole new light.
As Venus moves forward you may be asking yourself whether your relationships will do the same. During the retrograde cycle, you may have been tying up loose ends in a relationship that was on its last legs, or you may have been compelled to reach out and reconnect with a lover from your past. But now you're moving your energy away from the past and back toward the present and future. You'll be thinking about which direction you want to take your relationships from this point forward as well.
Where does Venus fall in your natal chart and what houses does it rule? (You may need to speak with an astrologer if you're unsure about that). Venus rules two signs — Taurus and Libra — and the houses with these signs on the cusp will be activated by its change in direction. This will add other dimension to the impact of this transit and how it will affect you personally.
No sooner than Venus turns direct though, Mercury does the opposite: it goes retrograde (on Saturday). And where Venus was (is) dignified by sign, Mercury is debilitated. It's not happy in Sagittarius, nor is it comfortable when retrograde. But despite all the dire warnings we hear, Mercury retrograde is certainly not all bad.
Everyone who knows anything about astrology seems to know a little about Mercury retrograde. In general it means that Mercury-ruled things go a little haywire. Communications tend to run amok, plans get turned on their head, communications devices (computers, electronics, cell-phones, etc) and written communications (emails, texts, letters, etc.) get lost or misconstrued. It's not a good time to sign contracts or legal documents and not a good time to purchase Mercury-ruled items (automobiles, televisions, computers and so on).
The good news is that the world really does keep on turning when Mercury goes retrograde. People do fall in love, get married, have babies, win lotteries. In other words, the "unexpected" is not always such a bad thing. So expect the unexpected, and be on the lookout for a few curveballs to be thrown your way — as well as some unanticipated gifts and surprises — over the next three weeks.
That's it for this week. See you next week!
---
Here is this week's astro calendar; click on it to view it full-sized.

---
Weekly Astro Forecast —
Nov 12, 2018 – Nov 18, 2018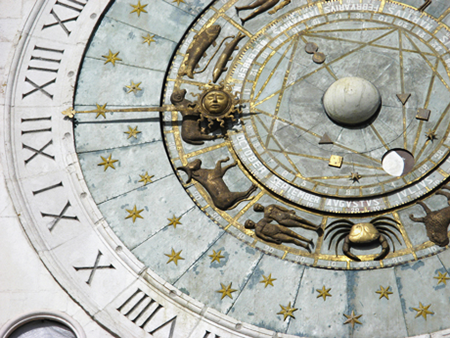 By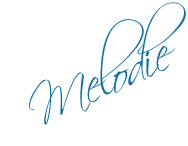 ---
Thinking about learning Astrology? I highly recommend Stephen Arroyo's Chart Interpretation Handbook and Demetra George's Astrology for Yourself.
Don't forget to check out more Weekly Astro Forecasts and our Monthly Horoscopes too!
Want to see where these transits are hitting your natal chart? Check out our Free Natal Chart Calculator.
You can also read more of my articles here.
Personal Consultations:
If you would like to schedule a session with me, there are two ways to go about it. You can either purchase time either per minute (via Click4Advisor) or in blocks of 10-, 30- or 60-minutes (via PayPal). If I'm not showing as available, or if you want to purchase blocks of time through PayPal, please feel free to email me:







Melodie 

$3.99 per minute

$3.99 per minute


New Clients:
First Paid Session Only!
3 Minutes Free!



Flat-rate sessions available in 10-, 30- or 60-minute increments: Choose from the menu below:

This forecast also appears on the Psychic Scoop website.