Here is the Ask the Astrologers Weekly Astro Forecast for the week of Nov 13, 2017 – Nov 19, 2017:
We start this week with a beautiful Venus / Jupiter conjunction in Scorpio, on Monday. This is an optimistic, enthusiastic and benevolent transit that can see you feeling so good about yourself that others respond in kind. Those feelings of goodwill are infectious and can result in opportunities that come to you through unexpected channels.
It can bring people into your life who want nothing but the best for you. Hold onto them and cherish their presence in your life. It can heighten your awareness of the beauty and grace that surround you even in the midst of turbulent times.
On Tuesday, the Moon moves into Libra, entering Balsamic phase and putting to rest a lengthy void of course Moon period. The Balsamic Moon is more reflective and visionary, it encourages you to turn inward and contemplate rather than actively pursuing your goals.
But Libra is a Cardinal (action-oriented) sign and because the Moon is no longer void, it can act as a bit of a pick-me-up, especially if you've been feeling aimless or adrift in a sea of uncertainty. The void of course moon can make you feel listless and unmotivated. So when it ends you're more likely to have a clearer and more rational perspective.
The Moon, still in Libra, sextiles Mercury and then conjuncts Mars in the early morning hours of Wedndesday. As lunar transits are fleeting, this set of transits may pass by without notice, but it does pull in a sextile between the Moon/ Mars conjunction and the asteroid Ceres, which is currently mid-way through Leo.
Moon / Mercury sextiles tend to put you more in touch with your feelings and make you feel safer about expressing them to others. The Moon / Mars conjunction can make you a little more forceful about those expressions, especially since Mars is debilitated in Libra. But forturnately there's the sextile to Ceres, which is a lot more aligned with making love than it is with making war.
Thursday's Venus / Neptune trine is one of the most idealistic and altrustic aspects there are. It asserts a idealized version of love, beauty, romance and compassion for others. It can bring you closer to loved ones, and see you feeling so connected to them that it's hard to tell where you end and they begin. You may feel so in sync with those who hold a special place in your heart that you know exactly what they need to feel appreciated.
Use this transit to meditate and reflect, explore your psychic senses and surround yourself with beauty. Write poetry, listen to music, spend time exploring your own dreams and visions and focus on cultivating forgiveness. These are all themes associated with Venus / Neptune aspects, and can help you to actualize this transit in its highest possible vibration.
On Friday, Mercury sextiles Mars. While both of these planets are currently in detriment, this is a pretty favorable aspect overall. This aspect is great for making plans and then following through with them. It's all about being on the same page with those you are working with and getting things done with little conflict or aggravation.
This is a separating (3rd house) sextile, which reinforces the focus on communications and ideas. If you're thinking about negotiating a business deal or want to get your ideas before someone who can help you turn them into reality, this is the time to do it.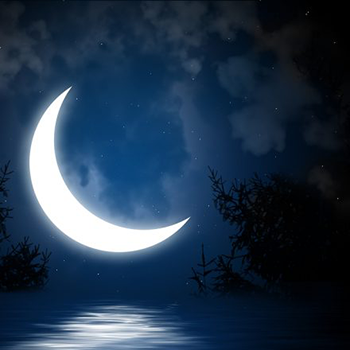 The New Moon on Saturday falls at 26° Scorpio 19. As New Moons always represent new beginnings and opportunities to start anew, this one — in Scorpio — presents opportunities for deep personal connections with others, as well as a chance to explore the inner workings of our own psyches.
The Sabian Symbol for this degree is "A military band on the march." The positive attributes of this symbols are things like patriotism, national pride and celebrating success. But there are shadow aspects as well, such as showing off, making a spectacle of yourself or gloating over your achievements.
Also on Saturday there's a pair of semi-sextiles: one involving the Sun and Saturn, and the other involving Mercury and Pluto. The Mercury / Pluto aspect is penetrating and insightful while the Sun / Saturn aspect emphasizes logic and discipline. Together this combination lessens the confusion and uncertainty, at least enough to get things done.
Mars squares Pluto on Sunday, just as Mercury trines the North Node. The Mars / Pluto aspect can be can be aggressive and combative. This is can be a "shoot first and ask questions later" transit. It can manifest as power struggles and hidden resentments that boil the surface when you least expect it. Find a physical outlet for your frustrations if you don't want them to come at you from the outside. Martial arts is a good option, or any other type of strenuous exercise.
Fortunately we have the Mercury North Node trine to balance out some of that forceful energy. This aspect is all about developing a comfortable rapport with others. It's about generating a meeting of the minds and communing with those who are on the same page. As the North and South Nodes are always in opposition, the North Node trines Mercury at the same time it sextiles the South Node. Think of this as a relatively painless give and take, even with Mercury in detriment.
That's all for now; see you next week!
Here is this week's astro calendar; click on it to view it full-sized.

---
Weekly Astro Forecast —
Nov 13, 2017 – Nov 19, 2017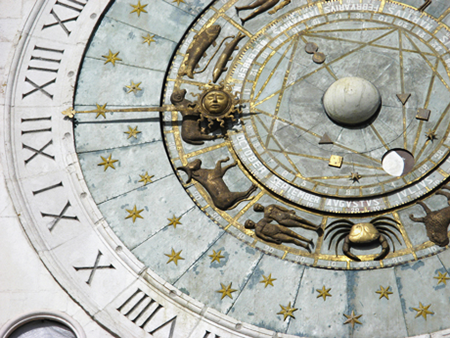 By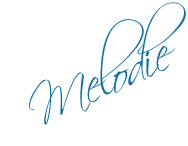 ---
Thinking about learning Astrology? I highly recommend Stephen Arroyo's Chart Interpretation Handbook and Demetra George's Astrology for Yourself.
Don't forget to check out more Weekly Astro Forecasts and our Monthly Horoscopes too!
Want to see where these transits are hitting your natal chart? Check out our Free Natal Chart Calculator.
You can also read more of my articles here.
Personal Consultations:
If you would like to schedule a session with me, there are two ways to go about it. You can either purchase time either per minute (via Click4Advisor) or in blocks of 10-, 30- or 60-minutes (via PayPal). If I'm not showing as available, or if you want to purchase blocks of time through PayPal, please feel free to email me:







Melodie 

$3.99 per minute

$3.99 per minute


New Clients:
First Paid Session Only!
3 Minutes Free!



Flat-rate sessions available in 10-, 30- or 60-minute increments: Choose from the menu below:

This forecast also appears on the Psychic Scoop website.