Here is the Ask the Astrologers Weekly Astro Forecast for the week of Oct 23, 2017 – Oct 29, 2017:
We start this week on Monday with Mars having just entered Libra (joining its counterpart, Venus) and the Sun just leaving it behind. Where Venus is happy in Libra, Mars is somewhat frustrated. It's the sign of its detriment, meaning that it's influence is weakened in this sign.
There's a potential for Mars in Libra to be indecisive, argumentative and passive aggressive. Since we're all dealing with this energy you might as well make the most of it. Be on the lookout (over the next 6 weeks) for people to not always be on their best behavior. Forewarned is forearmed, so do what you can to not be a part of that problem.
With the Sun moving into Scorpio (around 5:30 am UT), we might see this as a time to start looking for more substance and depth in our lives. We may stop taking things at face value and ask ourselves what is really going on here? What does it all mean? We may become less interested in engaging in superficial social activities and opt to work more behind the scenes.
Mercury trines Neptune on Tuesday. This aspect is excellent for meditating, journaling, or any type of creative communications (songwriting, poetry, composing love letters, etc.) It's also a highly sensitive aspect that favors getting in touch with your intuition and paying attention to your dreams.
Mercury trine Neptune is incredibly perceptive. It provides unparalleled access to the collective unconscious. You may find yourself experiencing profound psychic insights or instances of synchronicity and deja vu.
On Thursday, the Sun conjuncts Jupiter in Scorpio. In general, Sun / Jupiter aspects are "feel good" transits that can boost your confidence and see you feeling more optimistic and enthusiastic. They're said to be lucky, but can also be overindulgent, so don't get too carried away.
It's a good time to count the blessings in your life and focus on what you have rather than what you lack. That doesn't mean everything's going to be hunky dory. But it does suggest opportunities to re-align yourself with more harmonious and conciliatory energies.
The Moon moves into its first quarter phase on Friday at 4° Aquarius 41′. As the first quarter square is associated with a "crisis in consciousness," we might look at the sign placements for the Sun and Moon (in this case Scorpio and Aquarius) for more information.
The square between Sun in Scorpio and Moon in Aquarius forces us to confront discrepancies between our need for freedom and independance vs. out desire for closeness and intimacy.
We wind down the week with a couple Pluto transits on Saturday. First there's a Venus / Pluto square, which can rain a bit on your parade, especially if you've been dealing with tension in your relationship. Although Venus is comfortable in Libra (the sign it rules), it's still likely to be trumped by the power Plutonian square. Problems that have been simmering beneath the surface can come to a head and force you to confront your relationship problems head on.
This is not the time to deliver an ultimatum or back someone into a corner. This transit can be volatile and can lead to actions and decisions that can't be taken back later. Fortunately Mercury is there, sextiling Pluto, which can ease the way to compromise and open communications. Choose your relationship battles wisely during this time — or better yet choose not to do battle at all.
With these two planets both aspecting Pluto it only makes sense that they would be in aspect with one another. And they are: they're in semi-sextile both on Saturday and Sunday. This is a relatively common aspect, since Mercury and Venus are always close to one another along the ecliptic.
In general this transit is about being in touch with your feelings enough to put them into words, and it's about wanting to express what you feel openly and honestly. The Mercury retrograde portion of this aspect can see you taking a trip down memory lane, or feeling the urge to reach out and touch someone from your past.
That's all for now; see you next week!
Here is this week's astro calendar; click on it to view it full-sized.

---
Weekly Astro Forecast —
Oct 23, 2017 – Oct 29, 2017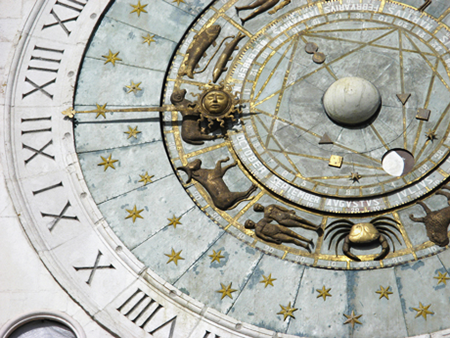 By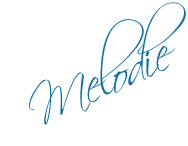 ---
Thinking about learning Astrology? I highly recommend Stephen Arroyo's Chart Interpretation Handbook and Demetra George's Astrology for Yourself.
Don't forget to check out more Weekly Astro Forecasts and our Monthly Horoscopes too!
Want to see where these transits are hitting your natal chart? Check out our Free Natal Chart Calculator.
You can also read more of my articles here.
Personal Consultations:
If you would like to schedule a session with me, there are two ways to go about it. You can either purchase time either per minute (via Click4Advisor) or in blocks of 10-, 30- or 60-minutes (via PayPal). If I'm not showing as available, or if you want to purchase blocks of time through PayPal, please feel free to email me:







Melodie 

$3.99 per minute

$3.99 per minute


New Clients:
First Paid Session Only!
3 Minutes Free!



Flat-rate sessions available in 10-, 30- or 60-minute increments: Choose from the menu below:

This forecast also appears on the Psychic Scoop website.