Here is the Ask the Astrologers Forecast for the week of Oct 5, 2020 – Oct 11, 2020:
This week starts on Monday with the Moon — still Full — in calm, gentle, sensuous Taurus. The Moon in dignified in Taurus, the sign of its exaltation. It's earthy, composted and tranquil, although it can also be slow-moving and overly cautious. It prefers to savor meaningful experiences, much like someone would savor a meal or a bottle of fine wine.
This Taurus Moon is also making mostly favorable aspects: it sextiles Neptune and trines Jupiter, Pluto and Saturn before the day is through. It makes for a good day to lounge around the house, listening to music, baking, decorating, and — depending on where in the world you are located — landscaping and gardening. These are all Taurus Moon activities, with the idea of comfort, luxury, and getting in touch with nature and the earth being the corresponding theme.
Mars sextiles the North Node on Tuesday, thus automatically sextiling the South Node. This aspect is great for working with others on shared goals and ideals. It speaks of cooperation and collaboration, putting partnership or group needs ahead of individual ones.
Although Mars is at home in its own sign and this is traditionally a very harmonious aspect, we have to remember that Mars is also retrograde and right now it's perigee, which means closest to the Earth. All that fiery pent up Martian energy — which when retrograde can be internalized — is at its most intense due to these conditions. 
This is not a "one-day' thing. Mars in Aries, retrograde and perigee — and getting ready to square Pluto and oppose the Sun — can be tremendously volatile. On a mundane level it can manifest as cataclysmic earth changes (fires, earthquakes, hurricane activity, etc.) and on a human or personal level can see tempers boiling over and violence erupting, Keep this in mind over the next few weeks as these planets butt heads. 
Uranus opposes Mercury on Wednesday.  Ideally, as Uranus is the higher octave of Mercury, we want to see these planets working harmoniously together. But in this case they're at odds — and as a result you may see people becoming increasingly argumentative during this time. 
This aspect can be brilliant and so radical that it opens your eyes to new ways of thinking. But it can also be opinionated and argumentative, so steer clear of those who choose to take that route. You also want to pay attention to what you say and how you say it. You don't want to entertain someone's attempts to rain on your parade by allowing them to push your buttons or try to pick a fight.
On Thursday, Venus inconjuncts Chiron. This aspect can bring with it a need to reevaluate your personal value systems. It can manifest as an urge to be self-sacrificing, which can translate as either an angel of mercy or a glutton for punishment. You may find yourself wanting to "give until it hurts" which can turn you into a martyr for an unworthy cause.
This aspect can put a strain on your love life by forcing you to look at unhealthy relationship patterns, such as mistaking compassion for love or pity for kindness. It underscores the potential for missing (or misreading) important social cues. As with all inconjunct aspects, the key to rebalancing this energy is adjusting your own perceptions and adapting your own approach.
Mars and Pluto are square (again) on Friday. This is a recurrence of the same aspect between these planets that took place before Mars went retrograde (back in August). This aspect can be can be aggressive and combative. This is can be a "shoot first and ask questions later" transit. It can manifest as power struggles and hidden resentments that boil the surface when you least expect it.
Remember that Mars is  also still squaring Saturn and is closely aligned with the Dark Moon Lilith, both of which add another layer of intensity. People are likely to be invested in standing up for their rights, and standing up against symbols of oppression. Find a physical outlet for your frustrations if you don't want them to come at you from the outside. Martial arts is a good option, or any other type of strenuous exercise.
Fortunately there's a nice Venus / Uranus trine on Saturday which can help to mitigate some of that tension. This can be a good time to change things up a bit, with respect to your personal life and your value systems. It's also good for making changes in how you choose to present yourself to the outer world.
With Venus in Virgo and Uranus in Taurus, you're unlikely to want to make radical changes. These are both more practical and conservative signs. You still might see this as an opportunity to put your best (albeit a different) foot forward and revamp your personal style.
As the week comes to an end (on Sunday) we have the Sun squaring Jupiter. This aspect can manifest as feeling so expansive and gregarious that you end up biting off more than you can chew or promising more than you can deliver. The combination of enthusiasm and benevolence can get you thinking you can do more than you really can. And while your heart may be in the right place, your inability to follow through can get you into hot water.
This aspect is known for over-indulging, over-extending and over-committing. In other words overdoing everything.You may be feeling so jovial and so overconfident that you have a hard time reigning in it and exercising any real discipline. Obviously you want to keep your wits about you and not go too far overboard, but with the Sun in Libra — the sign of moderation — and Jupiter in ultra conservative Capricorn, that shouldn't be much of a problem.
That's it for this week! see you next week.
---
Here is this week's astro calendar; click on it to view it full-sized.

---
Weekly Astro Forecast —
Oct 5, 2020 – Oct 11, 2020
---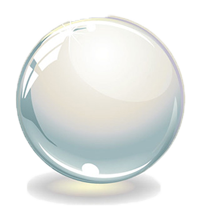 Thinking about learning Astrology? I highly recommend Stephen Arroyo's Chart Interpretation Handbook and Demetra George's Astrology for Yourself.
Steven Forrest's Inner Sky and Changing Sky books are classics that every serious astrologer has in their library, as is Tracy Marks' Art of Chart Interpretation. As an Amazon Associate I earn from qualifying purchases such as these, so please do take a moment to check them out.  
Sessions
I am available for live chat consultations in 30 and 60 minute increments at the rate of $4 per minute for 30 minute sessions and $3 per minute for 60-minute sessions payable through PayPal.
Please note that I do not offer free readings and these are the lowest rates you will find me at online. I am located in the US, in the Eastern time zone. Payment links are accessible through the sidebar on the right. Feel free to pop into my chatroom if you see me available live, or email me to schedule a session if you don't.
---
This article also appears on the Psychic Scoop website.