Here is the Ask the Astrologers Weekly Astro Forecast for the week of Sep 17, 2017 – Sep 23, 2017:
We start this week on Sunday with Venus inconjuncting Chiron. The aspect can put a strain on your love life by forcing you to look at unhealthy relationship patterns, such as mistaking compassion for love or pity for kindness. It underscores the potential for missing (or misreading) important social cues. As with all inconjunct aspects, the key to rebalancing this energy is adjusting your own perceptions and adapting your own approach.
Things should improve though by Monday, when the Moon and Venus join together and form a trine to Uranus. This aspect encourages you to change things up a bit, especially in how you present yourself to the outer world.
With the Moon and Venus in Leo (the sign related to creativity and self-expression) and Uranus is in Aries (the progressive, forward thinking maverick), this aspect is about putting your best foot forward rather than blending in with the crowd.
The Sun opposes Chiron on Tuesday. This aspect can have you feeling like you're on the verge of something that has yet to reveal itself. It brings issues with self-worth and self-esteem to the forefront. Feeling marginalized or taken for granted, being last on someone's list. helping others who then don't even bother to say thanks.
The Sun opposite Chiron pits your ego, will and life-force (the Sun) against the part of you that doesn't feel worthy. Or that feels you can never quite earn the approval of others. As oppositions represent a need to integrate competing energies, your challenge will be to find a middle ground — or in this case self-acceptance.
Venus moves into Virgo on Wednesday, just as Mercury opposes Neptune and the Sun inconjuncts Uranus. Even though Venus is debilitated in cool, calm and hyper-critical Virgo, this marks a great time for focusing on work and productivity. It's good for working on yourself as well — as in changes to your physical appearance, starting a new diet or exercise regimen, diving into self-help books, and taking care of your health.
Venus in Virgo is incredibly autonomous, so think about what you may have relied on others for in the past that you're capable of tackling on your own. This doesn't mean you need to shy away from partnerships: in fact this placement is right at home when it comes to doting on and taking care of others. But it's a good time to think about the things you've been wanting to do to improve and enrich your own life, and then setting about to do them.
The Mercury / Neptune opposition can indicate an increased susceptibility to misunderstandings and self-deception. It's not the best time to make plans, sign contracts or commit to a schedule as these things are likely to change. Where does this opposition fall in your natal chart? Depending on the houses involved, you'll want to work on integrating these opposing energies (ideas vs. fantasies, facts vs. delusions, etc.) into your psyche.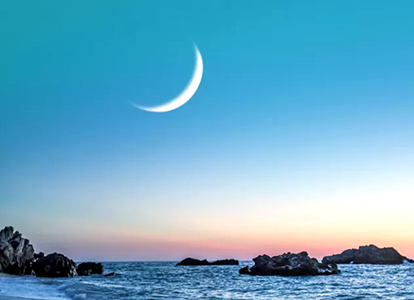 Also on Wednesday, we have a New Moon at 27° Virgo 27′.
The Sabian Symbol for this degree is "A bald-headed man dominates a gathering of national figures." It will be interesting to see how this plays out, given the current political climate.
This particular New Moon inconjuncts Uranus, which can bring issues with friends or relationship partners to the forefront.
The Sun and Uranus represent natural polarities, as the planets that rule Leo (the Sun) and Aquarius (Uranus).
The inconjunct to Uranus can see you moving past your ego and tapping into your higher consciousness. This aspect can manifest as feeling alienated or alone — or like the odd man out. But as you shift your energy toward humanitarian goals, you can make a great impact in your community. Use this transit to balance out the part of you that longs to save the world with the part that just wants to belong.
As New Moons always represent new beginnings and opportunities to start new, this one — in Virgo — brings opportunities to be of service to others. It prompts you to look at what improvements you can make in your own life and what your contributions are to the world at large.
The Sun moves into Libra on Friday, shifting our collective consciousness into thoughts of fairness and impartiality. It's objective and diplomatic; able to see all sides of any argument — which is why it's also often known as wishy-washy or indecisive. The Sun's ingress into Libra marks the onset of the Autumnal equinox and first day of Fall (for those in the Northern Hemisphere). For those in the Southern Hemisphere, it's exactly the opposite, ie the Vernal equinox and first day of Spring.
Mercury also trines Pluto on Friday. This aspect is excellent for digging deep and ferreting out information. It's good for doing research and looking for hidden clues. It's also good for deep, soulful meaningful conversations that get to the heart of the matter.
This is especially important in light of the Jupiter / Chiron inconjunct on Saturday. As this transit is good for letting go of what you no longer need — ideals and belief systems more than material things — it may just be perfect for shedding whatever challenges and disappointments have been holding you back. There is a bit of a wistful melancholy associated with this transit, but it may just be what is needed to purge yourself of all you've been holding onto, and wiping the slate clean.
That's it for this week. See you next week!
Here is this week's astro calendar; click on it to view it full-sized.

---
Weekly Astro Forecast —
Sep 17, 2017 – Sep 23, 2017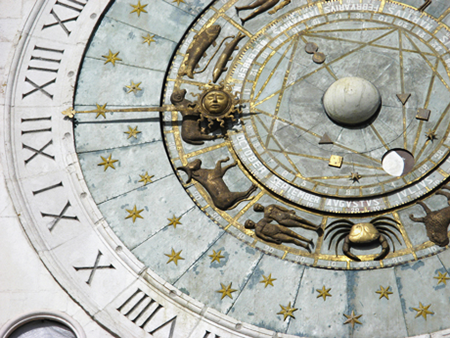 By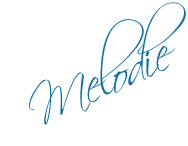 ---
Thinking about learning Astrology? I highly recommend Stephen Arroyo's Chart Interpretation Handbook and Demetra George's Astrology for Yourself.
Don't forget to check out more Weekly Astro Forecasts and our Monthly Horoscopes too!
Want to see where these transits are hitting your natal chart? Check out our Free Natal Chart Calculator.
You can also read more of my articles here.
Personal Consultations:
If you would like to schedule a session with me, there are two ways to go about it. You can either purchase time either per minute (via Click4Advisor) or in blocks of 10-, 30- or 60-minutes (via PayPal). If I'm not showing as available, or if you want to purchase blocks of time through PayPal, please feel free to email me:







Melodie 

$3.99 per minute

$3.99 per minute


New Clients:
First Paid Session Only!
3 Minutes Free!



Flat-rate sessions available in 10-, 30- or 60-minute increments: Choose from the menu below:

This forecast also appears on the Psychic Scoop website.