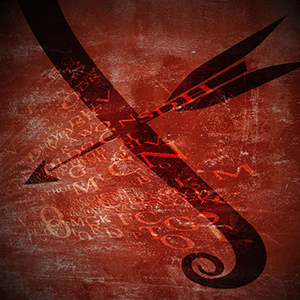 Happy Birthday Sagittarius!
Here are some astrological highlights for the month ahead.
Lunations: Moon Phases for the entire month
Lunations: This Month's Full Moon occurs on December 6th at 14° Gemini 17″.
The New Moon takes place on December 22nd at 0° Capricorn 06′.
Retrogrades: Jupiter turns retrograde on December 8th at 22°Leo 37″; Uranus turns direct on December 21st at 12° Aries 34″.
Ingresses: Mars enters Aquarius December 4th; Venus enters Capricorn December 10th; Mercury enters Capricorn December 17th; the Sun enters Capricorn December 21st; Saturn enters Sagittarius December 23rd.
 Continue reading for complete scopes for each sign:

Aries — March 21-April 19: You may want to keep your friends close and your enemies closer this month, with Mars — your ruler — moving into Aquarius and your friendship sector on the 4th. This can indicate conflicts with friends and even casual acquaintances, although it's softened somewhat by a mutual reception to Uranus. Take a look at who you're keeping company with as Mars in this sector can bring bad behaviors (aggression, anger, combativeness, etc) to light. Uranus is still retrograde in Aries and involved in a nasty square aspect with Pluto. If tensions are going to erupt — with friends or loved ones — it will happen around the 15th. In the meantime don't underestimate the significance of an out-of-the blue invitation from someone across the miles. Venus and Jupiter are playing well together in your romance and travel sectors for the first part of the month. If you can get away go for it. And if you can't, keep the lines of communications open and be receptive to contacts you might otherwise ignore. This placement can indicate romance, but even when it doesn't, it's bound to be pleasant. When opportunity knocks for you in the career department around the 10th, be ready to open the door.
Moon in Aries:  Dec 1, 2, 3, 28, 29, 30


Taurus — April 20-May 20: Business and financial opportunities are featured for you this month. With your career ruler (Uranus) turning direct and a line-up of planets moving through your financial sectors, things should be looking up for you in both areas.You may come into money unexpectedly or see a return on an earlier investment. If so, reinvest it rather than spend it as these transits aren't going to safeguard you against future setbacks. Don't over-extend yourself, as Saturn moving into this area later in the month indicates a need for discipline and restraint. It's a good time to take stock of your finances and make plans for your future.The New Moon on the 21st joins Venus (your ruler), Mercury and Pluto in your 9th house. This ties in with Holiday travel — whether it's you heading out or someone you love heading in. Either way these are happy / pleasurable transits so make the most of them. Are you thinking about your News Years Resolutions already? This sector is also tied to goals and aspirations so put some effort into fine tuning those now. Give in to the urge to expand your educational horizons, whether that means signing up for classes or looking into taking a course online.
Moon in Taurus: Dec 3, 4, 5, 30, 31

Gemini — May 21-June 21: This is a big month for you in the relationship department and certainly won't be all fun and games. It's going to be more about taking a serious look at what you want and where you stand, and then making changes to accommodate your conclusions. If you're currently involved, you can expect to be making an all-or-nothing decision about your relationship. And if you're not (and want to be) you'll be thinking about what you need to change in your own life to make that happen. This is going to be a major theme for you this month with Saturn moving into your relationship sector right on the heels of Jupiter (your relationship ruler) turning retrograde in the sector associated with thoughts, ideas and decisions. As much as you long for things to be light-hearted and carefree, it's not likely — as least as far as relationships are concerned. That doesn't mean it can't be good. When it is people forge deeper bonds under this transit. But some also decide to go their separate ways. Only you will know what's right for you but one things for sure: you'll be taking a more serious and more decisive look at all things relationship this month.
Moon in Gemini: Dec 5, 6 (Full Moon) and 7

Cancer — June 22-July 23: You're thinking about taking better care of yourself and making some long-overdue changes to your lifestyle. It may be due to a recent health scare — yours or someone you love's — or it could be due to taking a long hard look at yourself and seeing where you could be doing better. Either way, with a lineup of planets moving through your health sectors it's time to do something about it. This extends to both physical and mental well-being. It  could mean embarking on a course in self-improvement or working on personal issues through therapy. It could also mean a new diet and exercise regimen.The Full Moon on the 6th takes place in this sector too, providing you with an overview of progress you've already made. In the meantime keep an eye on your finances: debts can sneak up on you, especially after the 4th.If you owe someone money take care of it now rather than assuming they don't need it as much as you do. Conflicts with loved ones — over money and in particular spending — can also escalate during this time. You may need more time to yourself than you're getting so set good boundaries and practice saying "no."
Moon in Cancer: Dec 7, 8, 9

Leo — July 24-August 23: December should live up to its reputation for being festive and merry for you — at least in the first few weeks.With 5 planets traipsing through your romance and social sectors — including the Full Moon on the 6th — it's going to be a time for putting your best foot forward, expressing yourself creatively and surrounding yourself with those who think you'e the Cat's meow. It's not the time for sitting home with your curtains drawn. It's going to be more about finding your own inner joy and sharing it with others. If there are children in your life — even if not your own — go ahead and indulge them. You can also indulge yourself a bit this month as long as you're at it.  Don't neglect your loved ones though as a partner may get testy and demanding and prove him- or herself to be inconsolable, especially after the 4th. Saturn moves into your romance sector on the 23rd.  Are you thinking about taking a casual relationship to the next level? It may not be easy for you to be casual about romantic connections but may be necessary to put the brakes on. Stretch your creative muscles for now and save the heavy stuff for a later date.
Moon in Leo:  Dec 9, 10, 11, 12

Virgo — August 24-September 22: Home is where the heart is for you this month. With several planets — including your ruler (Mercury) and the Full Moon on the 6th — all in your 4th house, you'll want to spend more time with loved ones and family members. That doesn't mean you'll be hibernating. You could be working on projects around the house, entertaining guests, or bringing work home with you from the office. If you can swing that last one, go for it — and it you don't have to show up at all, even better.  Office politics may get tricky this month, and you could be dealing with a co-worker who has an axe to grind. Mars, Pluto and Uranus are all affecting you work sector this month and that means "drama."Don't let yourself get caught in the fray.Steer clear of it and let your silence speak for itself. Jupiter retrogrades in your 12th house — the area associated with dreams,visions and psychic impressions among other things — on the 8th. This is a good time to explore your intuition and delve into childhood memories you may have repressed. Look into past-life regression or rebirthing: you could unravel some long-buried secrets and clear some emotional blockages during this time.
Moon in Virgo: Dec 12, 13, 14

Libra — September 23-October 22: If you've been struggling with a decision about your relationship in recent months, get ready for a dose of cold hard reality. You do have some nice relationship transits. With your romance and relationship rulers in each other's houses (called a mutual reception) you're bound to have more than your share of opportunities. Which may be part of the problem. You're facing choices that are not easily made, such a choice between two lovers, or between love and friendship, or between love and nothing at all. One possible scenario — and highly likely with Mars moving through your romance sector — is being forced to choose by someone who's fed up with waiting or being put in the back burner. Saturn moves into your 3rd house — the area associated with communications, ideas and decisions — on the 23rd, and this is where reality sets in. Saturn demands a more decisive approach and won't stand for any stonewalling. By that time 5 planets (including the Sun and Moon) will have moved into your 4th house, the area related to home and family. One day you'll look back on the decisions you make today,so be sure to take the people whose lives you're affecting into account as well.
Moon in Libra: Dec 14, 15, 16, 17

Scorpio — October 23-November 22:  After what may have seemed like a very long 2-1/2 years, Saturn is finally leaving your sign this month. Not for good though, it will retrograde back in for few months in the Spring / Summer of 2015. But for now it may feel like "good riddance" as some of the heaviness you've been dealing with starts to subside. Saturn has a bad rap because it's so serious and arduous. But when you look back over this time you're going to see that you've not only gone through major transformations but have also built a lot of character in the process. You're older, wiser and maybe a little more jaded, but you've gained wisdom and maturity. As Saturn makes its way through the final minutes of your sign, take stock of all you've accomplished and you'll see how much you've grown. Next stop your 2nd house — the area related to earnings, income, possessions and values. You'll be taking a more serious look at all of these things and that includes your personal values as well. This transit can refuel your desires for making money, too. While you don't want to get burned out, working overtime or taking on a second job can be just the jumpstart you need.
 Moon in Scorpio: Dec 17, 18, 19

Sagittarius — November 23-December 20: This is going to be a big month for you. With the Full Moon in across your personal / relationship axis on the 6th — providing an overview of recent decisions you've made — and your ruler (Jupiter) turning retrograde on the 8th — giving you chance to pause to reflect — you'll be thinking about progress you've made over the last 12 months. You could be revisiting your belief systems as this transit takes place in your house of spirituality and higher mind.  Are you thinking of going back to school? Or taking a trip back to your homeland? One of the themes with this 9th house retrograde Jupiter is revisiting / resolving things that have felt unfinished to you. The biggest news though is Saturn moving into your sign for the first time in 29 years. Aside from a reprieve in the Spring / Summer of 2015, it will remain there for the next three years. If you've been drifting along in a sea of complacency, that's all about to change. This transit is powerful but can be difficult in that it forces you to face some harsh realities. It's mostly about growing up, getting serious about where you're heading and taking a more mature approach to life from here on out. 
Moon in Sagittarius:  Dec 19, 20, 21, 22

Capricorn — December 21-January 20: This month you may feeling like you're coming out of a fog and clearing away some of the cobwebs in your head. It may take a little while for that to transpire though as you start the month with a lineup of planets moving through your 12 house, making for a little more meditation and reflection over the first couple weeks. But then starting on the 10th when Venus moves into your sign and culminating on the 22nd with the New Moon at 0° Capricorn, things start to move forward. By the end of the month you'll have had 6 planets going through your sign. This means increased vitality for one thing. More motivation for another. And greater clarity and perspective most important of all.Your ruler (Saturn) has been in Scorpio and in mutual reception with Pluto for the past 2+ years but this month that also changes. Starting on the 23rd when Saturn moves into Sagittarius, you could start thinking more about what you reap and what you sew. This is an important transit as the planet rules "karma" (Saturn will be moving through the house associated with it. Keep this in mind over the next three years as it will impact on not only this lifetime but those to come. 
Moon in Capricorn: Dec 22 (New Moon), 23, 24

Aquarius — January 21-February 19: You start the month with a line-up of planets moving through your social sectors, making it a good time for Holiday  entertaining. You may even have to turn down some invitations yourself as your social calendar is likely to be full. When Jupiter turns retrograde in your relationship sector on the 8th, you could hear from an old flame, or give into the urge to reach out to someone yourself. Later in the month, you'll have two concurrent (and and very different) themes playing out. On the one hand — with several planets moving through your 12th house — you could be spending your time meditating, reflecting on your past and paying attention to your dreams. And on the other hand — with Mars in your sign and Uranus (your ruler) turning direct — you should be feeling more energized and passionate. So how do you reconcile these two opposing forces? First of all pay attention to the "signs" you're receiving as your psychic impressions (12th house) should be right on target. And if you're raring to get out there and make things happen (Mars in Aquarius/ Uranus direct), make those things "meaningful" — again 12th house — rather than just charging off on some personal enterprise. 

Moon in Aquarius: Dec 24, 25, 26
Pisces — February 20-March 20: With six planets moving through your work and financial sectors this month, it's not going to be hard figuring out where you should direct your attention. You may be playing year-end catch up, or you could be taking a more serious look at where you're heading in your chosen profession. Either way you want to put your best foot forward during this time. Don't do what you've done in the past (stand on the sidelines while someone else takes credit for your wok). Instead you want to put yourself out there and make sure that those who matter see you as indispensable. In the meantime the Full Moon on the 6th takes place in your home and family sector. Don't neglect  loved ones in your rise to public acclaim; get them on board with you and make them feel involved. If you have children there are ways to engage them and get them feeling as enthusiastic about your work as you are. Mars spends most of the month in your 12th house so take care of your health too — particularly your mental health. Worry, stress and anxiety can all affect your physical health so keep that in mind if you're burning the candle at both ends.
Moon in Pisces: Dec 26, 27, 28
Be sure to check out this month's tarotscopes too!
December 2014 Horoscopes
By 
Personal Consultations:
If you would like to schedule a session with me, there are two ways to go about it. You can either purchase time either per minute (via Click4Advisor) or in blocks of 10-, 30- or 60-minutes (via PayPal). If I'm not showing as available, or if you want to purchase blocks of time through PayPal, please feel free to email me:







Melodie 

$3.99 per minute

$3.99 per minute


New Clients:
First Paid Session Only!
3 Minutes Free!



Flat-rate sessions available in 10-, 30- or 60-minute increments: Choose from the menu below: