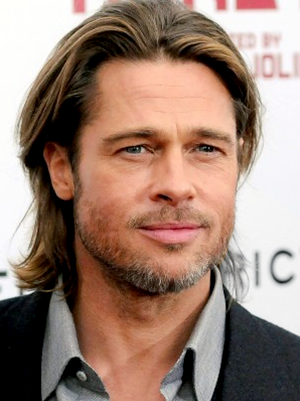 Mars moves into Capricorn on October 26, 2014 at 10:42 UT (or  6:42 ET), where it will remain until December 4, 2014 when it moves into Aquarius.
Mars transits bring action and energy to the area of a natal chart where the transit occurs. It also affects planets in a natal chart that it forms aspects to, which are in turn influenced by the sign placement (in this case Capricorn) as well as the house Mars is placed in and rules in the natal chart.
For those born with Mars in Capricorn, this transit marks what's called a "Mars return." This will occur at some point during the current transit through Capricorn, between Oct 26, 2014 – December 4, 2014.
As Mars — natally and by transit — refers to what we're passionate about as well as what we're instinctually compelled to do, this transit emphasizes the Capricorn inclinations toward tradition, ambition and success, which is generally earned through hard work and over time.
Mars in Capricorn people often have a more serious, soulful, old-school quality about them which can manifest in a variety of ways — all within the parameters of the Capricorn archetype.
They can be humble, hard-working and disciplined or they can be driven, aggressive and even mercenary — depending on  house placement, Saturn position (as disposter of Mars in Capricorn) and aspects to the natal Mars.
Mars also relates to how we handle our competitive impulses and what we're willing to fight for. As such, they can become aggressive (Mars) about pursuing their goals and aspirations(Capricorn).
Mars in Capricorn natives are not afraid to get their hands dirty. They know they have to work for what they want, and that usually means hard work. They also know that success doesn't happen overnight.
This is why you'll see Mars in Capricorn folks working tirelessly to master their professions and achieve their long-term goals. They are not ones to throw in the towel just because something didn't manifest as quickly as they would have liked.
Mars in Capricorn people are generally not big show people. As ambitious and driven as they are they're not usually overtly aggressive. Instead they work diligently and systematically toward accomplishing their goals.
As Mars relates to drives and motivations and Capricorn relates to ambition and success, these individuals are often found at the top of their fields.
They are found in a variety of professions, and usually in some prominent position. They're often found in management or authoritative positions. Or they're business owners. They don't like to work "for" others.
They're involved in politics and social causes, like Ronald Reagan, Michael Moore, Teddy Roosevelt, Dwight D. Eisenhower, and Michele Bachmann.
They're involved in religious, spiritual or philosophical pursuits, like Joseph Smith, Paracelsus, Aleister Crowley, Osho and Edgar Cayce.
They're poets and philosophers, like Johann von Goethe, Leo Tolstoy, Kahlil Gibran, Soren Kierkegaard and Alan Watts.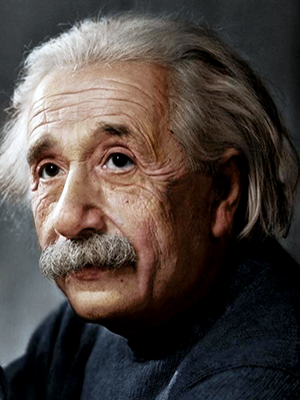 They're also often very creative. They're artists and painters, like Frida Kahlo, Diego Rivera, Henri Matisse, Peter Max and Grandma Moses.
They're comedians like Jack Benny, Jim Carrey, Chelsea Handler, Jerry Seinfeld, Andy Dick, Jerry Lewis, Roseanne Barr, Zach Galifianakis, Groucho Marx, Harpo Marx, Jimmy Kimmel, Baron Sasha Cohen, Lily Tomlin, Flip Wilson, Steve Zahn, Gracie Fields and Eugene Levy.
They're involved in the beauty and fashion industry, like Nina Ricci , Eva Herzigová, Gia Carangi, Ashley and Mary-Kate Olsen, Thierry Mugler, Giorgio Gucci and Diane von Fürstenberg.
They're musicians, like David Bowie, Lady Gaga, Shakira, Christina Aguilera, Katy Perry, Björk, Bob Marley, Gwen Stefani, George Harrison, Nicki Minaj, Aaliyah, Ozzy Osbourne, Michael Hutchence, Keith Urban, Ben Harper, John Legend, Patti Smith, Rod Stewart, Natalie Imbruglia, P.J. Harvey, Marvin Gaye, Donna Summer, Florence Welch, Stevie Ray Vaughan, Gary Numan, Sean Combs, Marianne Faithfull, Elvis Costello, Judy Collins, Steve Van Zandt, Jimmy Buffet, Barbara Mandrel, Fats Domino, Scott Weiland, Mary Chapin Carpenter, Ted Nugent, Warren Zevon and Lou Rawls.
They're film directors, like Steven Spielberg, Walt Disney, Francis Ford Coppola, Bernardo Bertolucci, Jane Campion, David E. Kelley, Wes Craven, Peter Bogdanovich and Joel Schumacher.
And they're actors and entertainers, like Katharine Hepburn, Brad Pitt, Julia Roberts, Catherine Zeta-Jones, Marlon Brando, Mia Farrow, Sharon Stone, Nicholas Cage, Marlene Dietrich, John Wayne, Gérard Depardieu, Lynn Redgrave, Woody Allen, Jake Gyllenhaal, Anne Hathaway, Kirk Douglas, Ed Harris, Drew Barrymore, Ewan McGregor, Michael Emerson, Humphrey Bogart, Emmy Rossum, Humphrey Bogart, Tom Selleck, Mark Ruffalo, Patricia Heaton, James Spader, Ellen Barkin, Samuel L. Jackson, Roberto Benigni, Gene Hackman, Jean Harlow, Harvey Keitel, Bryan Cranston, Kathleen Turner, Betty Grable, Peter Graves, Miranda Richardson and Tom Wilkinson.
The astrological symbol for Capricorn is the "Sea Goat." The premise behind that is their ability to climb — no matter how arduous it is or how long it takes — from the depths of the deepest ocean to the top of the highest mountains.
They never quite feel they've reached their goals as there are always higher mountains to climb and bigger hurdles to overcome. This is what motivates the sea goat to keep on climbing.
At its highest and most evolved, the Mars in Capricorn archetype is driven to pursue its goals and achieve success in the outer world. It wants to excel in its chosen field and be looked up to by others.
It's hard working, disciplined, ambitious and oriented toward success. it is not afraid of hard work and won't be deterred by setbacks.
In lower evolutionary states, this archetype can be depressive, pessimistic and cynical. it can be difficult to work with, refusing to allow anyone to own a piece of it.
It can be stingy, miserly and cold. Selfish and self-serving. Lacking in compassion or empathy for others. Ruthless. Callous. Merciless.
Somewhere in the middle is the stoic, somber and ultra-conservative Mars in Capricorn native. While these types are not going to be the life of the party, they do get a alot accomplished.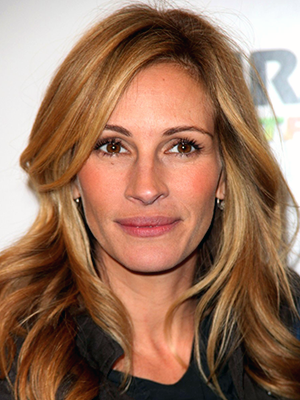 But in general and when favorably aspected or dignified by house placement, Mars in Capricorn is sensible, pragmatic and goal-oriented. It's also very simplistic. Mars in Capricorn people are better at cutting through the BS and getting to the heart of the matter better than anyone.
They are capable of taking whatever life hands them and turning it into something they can be proud of. They're famous for living simply, using minimal resources and moving their way up to the top from ground zero. Hence the Capricorn key words, "I Use." e its way up from ground zero.
The Mars in Capricorn archetype can take on many forms, both in the natal (birth) chart and through its transit position. It's expressed natally — depending on other factors in the chart — as hard work, discipline, common sense, simplicity and tradition.
It brings these same qualities into our lives through transit. Sometimes it comes in the guise of another person, and sometimes it's an event. Either way you can expect this transit to force your attention to the particular house its moving through as well as any planets it aspects along the way.
So how and where might you personally expect to be dealing with these energies?
Keeping in mind that you want to look at the chart as a whole and not isolate any one energy, the following is a brief (and simplified) synopsis of the areas most likely to be affected under this particular Mars in Capricorn cycle, based on your natal Sun sign.
Remember that the Mars in Capricorn transit is going to bring a lot of action and activity (Mars) to this area, and that it will do so in typically Capricorn ways. Think ambition, discipline, long-term goals, etc.
A timed birth chart will change or add to this placement but will not necessarily replace it.
If you know your birth time (and thus your rising sign), you want to locate it in the following table to see where this Mars transit will be affecting you.
If you don't know your birth time, you can use your Sun sign, although the rising sign (or ascendant) will likely be more accurate. The Sun sign interpretations are used (in newspapers and horoscopes columns as a general overview when birth times are unknown).
p.s.: if you know your birth time but don't know your rising sign, you can look it up here. Or leave us a comment in below and we'll be happy to look it up for you and let you know what it is.
Aries: Career, reputation, aspirations, authority figures, father, knees, joints, bones, lower back
Taurus: Education, foreign affairs, legal affairs, travel, spirituality, liver, blood, hips and thighs
Gemini:  Sex, death, loss, endings, joint resources, colon, bowels, reproductive organs
Cancer: Relationships, partnerships, open enemies, lawyers, counselors, kidneys, bladder, skin
Leo: Work, health, improvement, diet, colleagues, pets, digestive system, intestines, spleen
Virgo: Children, lovers, self-expression, creativity, gambling, heart, chest, spine, upper back
Libra: Home, family, mother, land, heritage, roots, breasts, womb, ovaries, stomach
Scorpio: Siblings, neighbors, local travel, cars, computers, electronics, arms, hands, lungs, nervous system
Sagittarius: Money, possessions, earnings, financial security, ears, nose, throat, vocal chords
Capricorn: Self, personality, appearance, health and vitality, head, face, eyes, brain
Aquarius: Dreams, fantasies, secrets, psychic impressions, hidden enemies, addictions, feet, toes, lymphatic system
Pisces: Friends, acquaintances, groups, social and community involvement, ankles, calves, shins, circulation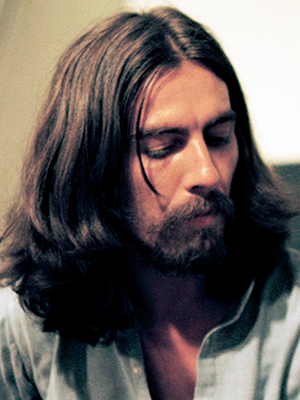 Here are some other famous people born with Mars in Capricorn: Albert Einstein, Shia Labeouf, Paula Deen, Anna Nicole Smith, Amanda Bynes, Valerie Harper, Leighton Meester, Kelly Osbourne, David Frost, Al Sharpton, Solange Knowles, Lisa Bonet, Laurence Olivier, Terence Hill, Kat Dennings, Rosa Parks, Lea Michele, Dana Delany, Kerry Washington, Freida Pinto, Robert Pattinson, Megan Fox, Lindsay Lohan, Katie Holmes, Jennifer Beals, Andy Garcia, Larry King, Sara Gilbert, Vanilla Ice, Lizzie Borden, Sean White, Leslie Nielsen, Alfre Woodard, David Lee Roth, Laura Schlessinger, Andy Gibb, Linda Fiorentino, Pia Zadora, Buzz Aldrin, Clyde Barrow, Kellie Pickler, Greta Scacchi, Heidi Montag, Tippi Hedren, Barbara Stanwyck, Bridget Moynahan, Benjamin Bratt, Meg Tilly, James Belushi, Lee Majors, Patti Davis, Randolph Scott, Danny Kaye, Freddie Prinze, Mary Pickford, George Hamilton, Rosalind Russell, Stephen Moyer, Margaret Mead, Loretta Swit, Joey Fatone, Rita Moreno, Jimmy Hoffa, Richard Widmark. Mia Tyler, Alan Leo, Armie Hammer, Lloyd Bridges, Holly Madison, Robert Urich, George Custer, Leigh Taylor Young, David Geffen, Paul Sorvino, Cash Warren, Franz Liszt, Dabney Coleman, Christina Onassis, Leo Buscaglia, Jane Austen, Robert Heinlein, Blythe Danner,  Corbin Bernsen, Lorraine Bracco, Alan Greenspan, Annie Potts, Timothy Daly, Dougray Scott, Efrem Zimbalist Jr., Patti Hansen, Robert Goulet, Taylor Lautner, Amber Heard, Jo Beth Williams, Ricardo Montalban
Mars will remain in Capricorn until December 4, 2014, when it moves into Aquarius.  Even if you weren't born with this placement, now is a good time to put your energy into pursuing your goals and ambitions. Establishing your career. Working on external / worldly pursuits, and fine-tuning your public persona. It's a good time to streamline your wardrobe, your material possessions and your debts. It's also good for taking stock of and clearing out all the junk and the dead wood around you, so that you can focus on living a more simplistic, disciplined and organized life.
Mars in Capricorn
Personal Consultations:
If you would like to schedule a session with me, there are two ways to go about it. You can either purchase time either per minute (via Click4Advisor) or in blocks of 10-, 30- or 60-minutes (via PayPal). If I'm not showing as available, or if you want to purchase blocks of time through PayPal, please feel free to email me:







Melodie 

$3.99 per minute

$3.99 per minute


New Clients:
First Paid Session Only!
3 Minutes Free!



Flat-rate sessions available in 10-, 30- or 60-minute increments: Choose from the menu below: