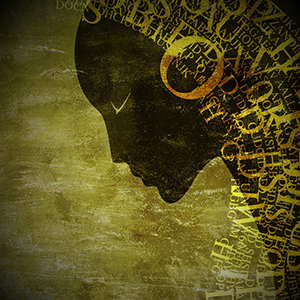 Happy Birthday Virgo! 
Here are the astrological highlights for September.
Lunations: Moon Phases for the entire month. This month's New Moon is a Partial Solar Eclipse on Sept 13th at 20° Virgo 10″.  The Full Moon is a Total Lunar Eclipse on Sept 28th at 4° Aries 40″.
Retrogrades: Venus turns direct on Sept 6th at 14° Leo 23″. Mercury turns retrograde on Sept 17th at 15° Libra 54″. Pluto turns direct on Sept 25th at 12° Capricorn 58. Chiron, Uranus and Neptune are all retrograde for the entire month.
Ingresses: Saturn enters Sagittarius on Sept 18th; the Sun enters Libra on Sept 23rd; Mars enters Virgo on Sept 25th.

Aries — March 21-April 19: This month starts with your ruler (Mars) moving into conjunction with your relationship ruler (Venus). These are not only the classic "love" planets, they're your personal love planets and lucky you: they're also now moving through your romance sector. This doesn't mean your love life is guaranteed to glide along without a hitch; there are other transits (and some that may be applying to your natal chart) that can corroborate or conflict with this energy. But it does shine a spotlight on this area, and is likely to bring someone in. If you're already involved, it can enhance communications in your relationships, especially as Mercury and the North Node are parked in your relationship sector. And if you're not currently involved, it can bring someone new in — and potentially someone from your past. Venus is retrograde until the 6th and remains in this sector for another month. Mercury is moving through your relationship sector, and turns retrograde on the 17th. Because of the retrograde, it will also stay in this area for longer than usual giving you more time to iron out differences. Between these transits and the total Lunar Eclipse in your sign on the 28th, you'll have plenty of opportunities to reinvent yourself and to find ways to resolve communications conflicts with your partners.
Moon in Aries:  Sept 1, 2, 27, 28 (Full Moon Lunar Eclipse), 29


Taurus — April 20-May 20: This is a time for putting time, energy and effort into creative endeavors. It's a time of surrounding yourself with beauty and making improvements to yourself and your home. You may be overhauling your wardrobe or updating your personal style. Or you could be planning a major renovation / remodeling around your home. With all of your personal planets below the horizon — and all in your 4th, 5th and 6th houses — your focus is going to be primarily on home and family (4th) creativity and self expression (5th) and work, health and self improvement (6th.). Put them all together and you've got a powerhouse of energy devoted to designing a brand new you. Your ruler (Venus) is retrograde until the 6th and is in Leo for the entire month. This is a romance transit, particularly after the 23rd when Venus and the Sun move into mutual reception. While you may be sticking closer to home, that doesn't mean you'll be lonely. These transits are excellent for entertaining  and surrounding yourself with loved ones. Even when things are are crazy at work, you long for a calm, peaceful environment to come home to at the end of the day. If you play your cards right this month you'll be well on your way to creating it.
Moon in Taurus: Sept 2, 3, 4, 29, 30

Gemini — May 21-June 21: This is a time of tying up loose ends at work. Whether that means "on the job" or involves a project you've been fully invested in, you should be finally seeing the end in sight. Saturn has been in your work sector for the past 2.5 years and is now moving on. It's telling you to put the finishing touches on whatever you're working on and release it to make room for your next project. As it enters Sagittarius — on the 18th — it moves into your 7th house and gets you taking a more serious look at your relationships. It can get you thinking about taking a step forward (marriage, living together, making a long-term commitment) or backwards (separation, divorce, walking away). It does so by clearing up the confusion and forcing you to see what's "real." Saturn opposing your Sun can bring on bouts of depression, but only as a catalyst for change. Don't like what's happening in your life? Saturn says it's time to do something about it. It also provides a powerful remedy for your discontent — it both shows you what needs to be changed and provides the motivation to do so. This is the onset of a new relationship cycle — in this case the relationship with yourself — so make the most of it.
Moon in Gemini: Sept 4. 5. 6

Cancer — June 22-July 23: You may be struggling with relationship issues this month, particularly with letting go of painful associations. Your relationship ruler (Saturn) is now moving through your romance sector in the final degree of Scorpio. This is a critical (Anaretic) degree, and even though it's in mutual reception with Pluto (now retrograding through your relationship sector) this transit speaks of seeing which relationships have run their course and which ones you're taking to the next level. By the time Saturn leaves Scorpio (on the 18th) you should have a pretty clear idea. There are two eclipses this month, the first a New Moon (Solar Eclipse) on the 13th and the second a Full Moon (Lunar Eclipse) on the 28th. The first one falls in your communications sector, opposite Chiron. It can force you to deal with lingering hurts and resentments that may have been ignored in the past. It's a time for healing, forgiving and letting go. The second one falls in your professional sector, shifting your focus to career goals and aspirations. This is the time to put your energy into being productive and fine-tuning your public persona. With Saturn moving into your work sector, Venus and Mars moving through your money sector, and the eclipse taking place in your career sector, it's bound to pay off in the end.
Moon in Cancer: Sept 6, 7, 8, 9

Leo — July 24-August 23: This month may feel like a popularity contest with you taking center stage. You're getting more positive attention from others, and should be feeling more confident as a result. Venus and Mars are together in your sign at the beginning of the month, putting romance on your radar from day one. The Sun (your ruler) is also opposing Neptune and trining Pluto. These aspects are charismatic and highly seductive, increasing your urge to merge. Whether you're in an established relationship or just testing the waters, chances are good you'll have opportunities for romance. Your financial picture may be cloudy though, since that Sun / Neptune opposition falls across your money sectors and then Chiron joins in later in the month (at the New Moon solar eclipse on the 13th). This is not the time in engage in risky financial ventures, and that includes loaning money to the stream of questionable characters who are bound to appear. While you may be feeling generous, you're going to need a little more forethought and clarity before you start digging into your pockets. It's best to give of your time and your energy rather than anything tangible during this time. Things should ease up — and even improve in this area — after the 15th when Mars moves into your money house just as Pluto goes direct.
Moon in Leo: Sept 9, 10, 11

Virgo — August 24-September 22: You may feel torn this month between putting yourself out there and pulling your energy in. With Venus and Mars moving through your 12th house and Saturn moving into your 4th, you may feel the need to withdraw from social commitments and spend more time alone. But on the other hand, there will be social opportunities. It's your birthday month and the Sun and Jupiter are in your sign. The New Moon (eclipse) comes in on the 13th and Mars follows suit on the 25th. You may just have to find a way to satisfy both sets of urges. These transits are highly spiritual / philosophical and can help you to flesh out your own values and belief systems. But with Saturn in the 4th in Sagittarius you don't want to let your eagerness to explore new ideas to turn into fanaticism. It would be a good time to explore the teachings that resonate with your current values and expand on your awareness from there. The Eclipse taking place in your sign on the 13th brings in an opposition to Chiron. This may get you thinking about what you can do to alleviate the suffering of others. As this aspect falls across your relationship axis, work on forgiving yourself and your loved ones first.
Moon in Virgo: Sept  11, 12, 13 (New Moon Solar Eclipse), 14

Libra — September 23-October 22: You start the month with your relationship rulers — Venus and Mars — conjunct in your social sector. As a result you're going to be thinking about where certain people fit into your life and what roles they play. Are they friends or are they lovers? Are they on the same page and are you moving in the same direction? It's entirely possible — with Venus moving in one direction and Mars moving in the other — that you're not. You should be able to talk through any problems, since Mercury is also now in your sign. But remember it too goes retrograde this month (on the 17th). Best to be aware of how plans and communications can go awry after that time. Venus has been in your friendship / social sector for a month and will remain there for another 5 weeks. This gives you plenty of time to iron out the kinks, especially after it goes direct on the 6th. There's also a total lunar eclipse (on the 28th) that falls across your relationship axis. Think about what you bring to the table in your relationships and how it's just as important as what your partner brings. It's so easy to blame problems on someone else, but the Eclipse forces you to look at your own contributions and make whatever changes are necessary.
Moon in Libra: Sept 14, 15, 16

Scorpio — October 23-November 22: It's time to get serious about making money. With Saturn moving into your financial sector, where it will remain for the next 2.5 years, you're bound to be taking stock of not only what you make but how you spend, save and invest it. Circumstances in your life may actually force this on you. Bills that are piling up or long-term goals that require you to build on your nest egg, for example. Your career and money rulers are both in Virgo and moving through your 11th house, so think about ways to join forces with other people to accomplish your goals. Teamwork and partnerships are emphasized, as are group affiliations. Saturn leaving your sign may feel like a breath of fresh air and get you shaking off the tension that's built up over time. Add to this Venus and Mars moving through your career sector and you want to think about having fun on the job rather than just clocking in. Venus is your relationship ruler and it's turning direct (on the 6th) after several weeks in retrograde motion. If you've reconnected with someone from the past, now is the time to see if that connection will continue. If not, see it for what it was and let it go, but if so see it as an opportunity to get it right this time.
 Moon in Scorpio: Sept 16, 17, 18, 19

Sagittarius — November 23-December 20: Are you putting your best foot forward these days? September's transits are going to place you more in the public eye, so you might as well be prepared. All of your personal planets are above the horizon, and all in your 9th, 10th, 11th houses. These are the three most public sectors, relating to higher mind activities (9th house), professional aspirations (10th house) and social affiliations (11th house). You may be planning a trip and if so see if you can mix business with pleasure. This brings all of these areas together and takes advantage of those transits. Your ruler (Jupiter) is now also in Virgo,l the sign related to work and productivity. The 18th and 19th are important as your career and money rulers both take center stage. Mercury (career ruler) turns retrograde on the 18th and Saturn (money ruler) moves into your sign on the 19th. This can signal the onset of changes in your career, or at least planting the seeds of discontent which can motivate you to seek out change. Is it a good time to quit your job? No. Not while Mercury is retrograde. But it's good for going back over your career choices with a fine tooth comb and seeing how you can improve on them in the future. 
Moon in Sagittarius: Sept 19, 20, 21

Capricorn — December 21-January 20: You may be going through a bit of a spiritual renaissance this month, with your ruler (Saturn) moving into your 12th house and the Sun and Jupiter moving through your 9th. This is a period of asking yourself "is that all there is?" as you search for the deeper meaning in life. You could be exploring different cultures, belief systems and attitudes. Exposing yourself to other ways of thinking. And opening your mind to opinions and attitudes you may have discounted in the past. You may find that you're less professionally ambitious and more interested in working on your spiritual evolution. Saturn in Sagittarius can get you taking a serious look at what you believe in, which requires you to break free from some of the social biases you've clung to in the past. This change in attitudes is corroborated by Pluto, which has been retrograde in your sign for the past 5 months and is turning direct on the 25th. It speaks of moving past the obstacles that have held you back, which will require you to look at their origins. If you want to establish a better future, the best way to go about that — thanks to the eclipse on the 28th which falls in your house of roots, history, heritage and family — will be through getting a better understanding of your past. 
Moon in Capricorn: Sept 21, 22, 23

Aquarius — January 21-February 19: Things should be looking up for you this month as far as your relationships are concerned. This isn't specifically tied to intimate relationships. This month's transits favor relationships of all kinds — your interactions with friends, neighbors, siblings, and those in your community are all also emphasized. Communications play a big part, though there are likely to be some missteps there. With your ruler (Uranus) in your 3rd house and Mercury in your 9th, networking, brainstorming and interacting with others is going to be high on your list. Unfortunately they'll both be retrograde this month: Uranus for the entire month and Mercury from the 17th on. It's better for bouncing ideas off of one another than it is actually making plans you expect to stick. This is a high activity period that can see you juggling many interests and keeping many different projects afloat. You want to steer clear of anything that smacks of drudgery or routine. Things may be heating up a little differently where one-on-one relationships are concerned. You should be achieving more clarity in this area, between Venus and Mars in your 7th (relationship) house, and Sun and Jupiter in your 8th (sex and intimacy) house. Your biggest challenge will be making time for those who are most important in your life, which see you worried about neglecting others.
Moon in Aquarius: Sept 23, 24, 25
Pisces — February 20-March 20: You're on the verge of making some major career career-related decisions, which may have you feeling like you're racing against time. As Saturn moves through the final degrees of Scorpio (before moving into your career sector on the 18th), you could be struck with feelings of doubt or uncertainty over whether you're fully prepared. This is actually the beginning of a positive career cycle for you, during which you will be moving up in the world and getting the recognition you deserve. It will bring with it more responsibility and more public scrutiny, but that comes with greater accolades and esteem. Your financial rulers (Venus and Mars) are conjunct in your work sector, with Venus turning direct on the 6th. And in the meantime your career ruler (Jupiter) is in Virgo — the sign related to work, productivity and dedication. This is a good time to submit a proposal or express your interest in career advancement to the powers that be. It's also good for putting yourself "out there" in the public arena. Lecturing or teaching, writing a paper, or making your presence known. It's all about getting your foot in important doors and reminding those who make decisions of what you've already accomplished. You can make great strides in setting your career goals in motion, as long as you have faith in yourself.
Moon in Pisces: Sept 25, 26, 27
Sept 2015 Monthly Horoscopes
Be sure to check out this month's tarotscopes too!
By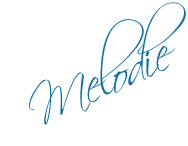 Personal Consultations:
If you would like to schedule a session with me, there are two ways to go about it. You can either purchase time either per minute (via Click4Advisor) or in blocks of 10-, 30- or 60-minutes (via PayPal). If I'm not showing as available, or if you want to purchase blocks of time through PayPal, please feel free to email me:







Melodie 

$3.99 per minute

$3.99 per minute


New Clients:
First Paid Session Only!
3 Minutes Free!



Flat-rate sessions available in 10-, 30- or 60-minute increments: Choose from the menu below: