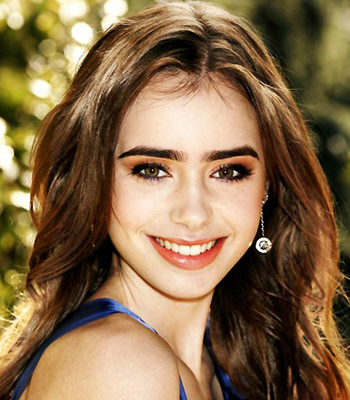 Venus enters Pisces on March 12, 2016. Venus is exalted in Pisces, meaning that it is an honored or revered placement. As Neptune, the modern ruler of Pisces, is the higher octave of Venus, this placement is said to be in essential dignity.
If you happened to have been born with this Venus, you're probably very sensitive, loving, compassionate and empathetic. You're conscious of (and affected by) the suffering of others.
You like to see yourself as part of a greater gestalt and not any better than (or any worse than) anyone else. You want to believe that people are inherently good, and for this reason you can be seen as gullible or naive.
Venus in Pisces people tend to be romantic and idealistic. They're dreamers and visionaries who see the word through rose colored glasses. They're poets and prophets and philosophers. 
But they can also experience paralyzing bouts of depression. The harsh realities of real world existence has become too much for more than a few famous Venus in Pisces dreamers. These tragic cases have seen them spiraling into a world of drugs, madness, or the ultimate form of escape: suicide. Think Kurt Cobain, Vincent van Gogh or David Foster Wallace. 
The astrological symbol for Pisces is the "bundled fishes," i.e. two fish swimming in opposite directions — one swimming toward God and one swimming away from God.
This refers to the entire spectrum of extremes that are seen with this archetype — from victims to saviors, preachers to drug addicts, nuns to prostitutes, and so on.
The common thread seems to be a desire to escape — either through connecting to a higher being or through blurring the lines of reality through sex and / or drugs.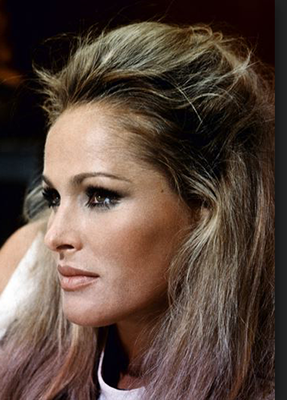 The symbol for Venus is the same as the universal symbol for woman, a circle with a small cross below it.
Filtering Venus through the Pisces archetype reinforces the sensitive, feminine essence of what is already an inherent part of the Pisces theme.
As such, Venus in Pisces people tend to be gentle, sympathetic and very tender-hearted. They "feel" what others feel and sometimes have trouble shaking off the emotions and energy they pick up from others. In this respect they're also very intuitive and perceptive.
There is often an ethereal mystical quality present in Venus in Pisces people. In fact some of the most beautiful people in the world were born with this placement.
Think Ursula Andress, Orlando Bloom, Eva Herzigová, Rachel Weisz, Rosie Huntington-Whiteley, Penélope Cruz, Mikhail Baryshnikov and Nastassja Kinski. 
They are dreamers and day-dreamers, with vivid imaginations and a penchant for fantasy. Think Hans Christian Andersen, Bettie Page, Anaïs Nin, Giacomo Casanova, Hugh Hefner, Edgar Allen Poe, Charles Dickens.
They can also exhibit chameleon-like tendencies, shape-shifting themselves into fantastical alter-egos. They love to perform, dress up and become someone else, if only for awhile. Think Carol Channing, Alice Cooper, Iggy Pop, Diana Ross and Marilyn Manson.   ,
Venus in Pisces people can be impractical, unrealistic and naive. They can lack boundaries. They want to see the good in everyone which leaves them wide open to deception or exploitation. They can be deeply wounded when they find they've been lied to or that they've put their faith in the wrong people. 
Venus in Pisces people are typically very creative. They're writers, like Jack Kerouac, Maya Angelou, Victor Hugo, Harper Lee, Elizabeth Barrett Browning and Langston Hughes. 
They're musicians, like Barbra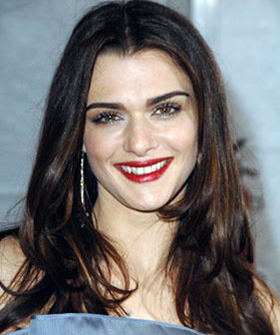 Streisand, Norah Jones, Ed Sheeran, Céline Dion, Johann Sebastian Bach, Emmylou Harris, Billie Holiday, George Harrison, Ric Ocasek and Frédéric Chopin.
They're actors, like Heath Ledger, Alan Rickman, Benicio Del Toro, Ewan McGregor, Kirsten Dunst, Lily Collins, Seth Rogen, Eva Gabor, Laura Linney, Geena Davis, Robin Wright, Suzanne Pleshette, Blythe Danner, Piper Laurie, Tyne Daly.
Venus never travels more than 47 ° from the Sun, or more than two signs away.
Each combination emphasizes a different dynamic, even while they all share the same Venus signature.
For example, the Sun in a masculine or positive sign (Aquarius or Aries) will express that Venus in Pisces in a more assertive and dynamic way than will the Sun in a feminine or negative sign (Capricorn, Pisces or Taurus). 
Here are some examples:
Capricorn Sun / Pisces Venus: Richard Nixon, Julia Louis-Dreyfus, Jason Segel, Martin Luther King, Michelle Obama, Zooey Deschanel
Aquarius Sun/ Pisces Venus: Bill Maher, Laura Dern, James Cromwell, John McEnroe, Bridget Fonda, Joe Pesci, Nathan Lane
Pisces Sun/ Pisces Venus: Michael Caine, Joanne Woodward, Steve Irwin, Sidney Poitier, Drew Barrymore, Ron Howard, Fred Rogers
Aries Sun / Pisces Venus: David Letterman, Marvin Gaye, Camille Paglia, Cynthia Nixon, James Woods, Ram Dass, Joseph Campbell
Taurus Sun/ Pisces Venus: Jeffrey Dean Morgan, Sandra Dee, Shirley MacLaine, Jay Leno, Aaron Spelling, Tammy Wynette, Michelle Pfeiffer
The natal Venus placement represents love, money, and values. It also relates to "beauty" with respect to what you find attractive and how you express your own personal style. As Pisces is a feminine, passive water sign, these qualities are often colored by a softer, gentler energy. Art, music, photography, poetry, altruism, spiritual disciplines and the psychic sciences all fall under the realm of the Venus in Pisces archetype.
If you're involved with someone who has Venus in Pisces (or are interested in someone with this placement) you can expect them to be gentle, loving, self-sacrificing partners. They will be sensitive to your needs and desires.
The urge to merge with another is strong — so strong in fact that the Pisces in Venus person can lose him or herself in another. For this reason it's important to establish boundaries and to validate the Venus in Pisces person's contributions to the relationship.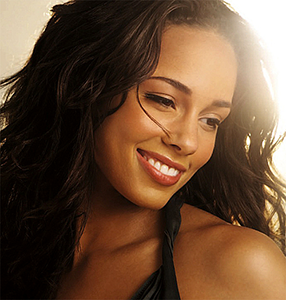 Here are some other famous people with Venus in Pisces:
Ravi Shankar, Pattie Boyd, David Grohl, Kate Hudson, Emma Watson, Kristen Stewart, John Travolta, Patricia Arquette, Tom Selleck, Victoria Beckham, Jules Verne, Jenna Jameson, Peaches Geldof, Mariska Hargitay, Conan O'Brien, Natalie Imbruglia. Rod Stewart. Quincy Jones, Shannon Tweed, Julian Lennon, Justin Bieber, Galileo Galilei, Alicia Keys, Queen Elizabeth, Jon Bon Jovi, Pat Benatar, David Cassidy, Peter Frampton, Joss Stone, Francis Ford Coppola, Sonny Bono, Norman Rockwell, Andie Macdowell, Matt Groening, Barbara Hershey, Kareem Abdul-Jabbar, Reese Witherspoon, James McAvoy, Sandy Duncan, Lucy Lawless, Thomas Edison, Marilu Henner, Kelly Clarkson, Shannen Doherty, Kourtney Kardashian, Ronald Reagan, Dakota Fanning, Claire Danes, Jesse McCartney, Jane Seymour, Nick Carter, Jennifer Grey
Venus will remain in Pisces until April 5, 2016, when it moves into Aries. Even if you weren't born with Venus in Pisces, now is a good time to get in touch with your unconscious drives and desires.
Developing a relationship with a higher power, tapping into your creative potential, immersing yourself in a spiritual discipline — these are all positive expressions of this energy. Other options include studying art, music or dance; charitable/ volunteer work; going on a vision question, exploring your psychic abilities, conquering your hidden fears and developing your hidden talents.
Venus in Pisces — March 12, 2016 – April 5, 2016
Personal Consultations:
If you would like to schedule a session with me, there are two ways to go about it.  You can either purchase time either per minute (via Click4Advisor) or in blocks of 10-, 30- or 60-minutes (via PayPal). If we're not showing as available, or if you want to purchase blocks of time through PayPal, please feel free to email us:







Melodie 

$3.99 per minute

$3.99 per minute


New Clients:
First Paid Session Only!
3 Minutes Free!



Flat-rate sessions available in 10-, 30- or 60-minute increments: Choose from the menu below: