Here is the Ask the Astrologers Weekly Astro Forecast for the week of Mar 13, 2016 – Mar 19, 2016:
This week starts with the Moon in sensuous, calm, mellow Taurus making favorable aspects to just about everything else. This could shape up to be a lazy Sunday morning where you decide to sleep in or just hang out in your pjs all day, especially since the Moon goes void around 10 am.
The Taurus Moon is sensuous and indulgent, so if you feel like getting something done, it's good for more than just lounging around the house. It's good for putting your culinary skills to use, remodeling your home, doing yard work, gardening or landscaping, or anything that amounts to creating luxury and beauty in your environment.
The Moon moves into Gemini late Sunday night, bringing the only Air sign planet into the mix, at least for a couple days. For the rest of week (after the Moon leaves Gemini) the air element will be completely absent. With so much Earth and Water in the current lineup, we may all feel a little less motivated. But hold onto your hat as this Moon squares Venus and then Mars, just before these planets square one another.
The Venus / Mars square on Monday can indicate conflicts in your relationships, with the love planet (Venus) and the planet associated with action, energy and aggression (Mars) butting heads. Venus is exalted in Pisces, which brings out its purest, most compassionate expression. But it may be completely overwhelmed by the square to this rambunctious Sagittarian Mars. Try to keep your passions in check, and remember making love is always more fun than making war.
This is especially important and Mercury also squares Saturn on Monday. This aspect can bring feelings of melancholy to the surface. It can manifest as boredom or apathy. It can leave seeing the glass as half empty rather than half full. If you find yourself asking "what's the use?" or "why even bother?" try to shift your thinking, as this transit can see you wallowing in your own misery.
On Tuesday Mercury sextile Pluto and opposes Jupiter. The sextile to Pluto is great for putting your head together with like-minded people have having some lively — albeit potentially heated — conversations. This aspect is all about deep thoughts and penetrating insights. But you don't want to keep these to yourself. The sextile speaks of joining hands with others, and sharing information that causes you to stop and think.
With respect to the opposition to Jupiter, make sure you're not projecting unrealistic expectations onto others. You may find yourself reading too much into what other people say or promising way more than you can deliver. Moderation is always the key with oppositions (especially those involving planetary pairs as in the case with Mercury and Jupiter). You want to find the middle ground here: in this case between what you believe in (Jupiter) and how you express those beliefs to others (Mercury).
Jupiter trines Pluto on Wednesday, bringing in incredible opportunities to realize your goals. This is a powerful aspect that paves the way for the expression of personal charisma and power. It emphasizes leadership qualities which can see you standing up and being noticed.
This aspect is good for making favorable financial or business-related decisions. It increases confidence and can see you achieving whatever you set your mind to. Jupiter and Pluto in combination can be a force to be reckoned with, but because it's in a harmonious aspect (a trine) the energy works well together and can soar to great heights.
On Thursday Mercury conjuncts Chiron and the South Node. The conjunction to the South Node — which sets up an automatic opposition to the North Node — can manifest as a chance encounter that turns out to be anything but in the end. Whether it's a past-life connection or just someone you meet unexpectedly that turns into a significant connection, you want to pay attention.
You want to be be mindful of what you say and how you say it. Mercury represents communications and the Nodes are said to be karmic in nature. So pay attention to what you put out there as it could have long term repercussions.
The conjunction to the Chiron (which in turn conjuncts the South Node on Friday) can bring in opportunities to heal yourself through working with and comforting others. This can be a profoundly cathartic experience, wherein you not only understand exactly what someone is going through, but can relate to it on a level you weren't even aware of until you witnessed it through someone else's eyes.
As Chiron and the Nodes are both tied to karmic lessons, this set of transits can be challenging. You may have to confront your own demons and process painful experiences in order to overcome them. But it can also represent a catalyst for growth, Use this time to draw on your own experiences to offer help where it's needed most.
Saturday's Leo Moon trines Saturn and Uranus. The Leo Moon in general is great for putting yourself out there and showing the rest of the world what you're made of. But this set of trines adds a little depth and a lot of character to that energy, making it a good time meet with people who can help you in furthering your career or meeting other goals.
It's good for expressing your individuality (Uranus) in a dignified and authoritative manner (Saturn). If you want to make your presence known, this is a great time to do it. Set aside some time to connect with those are well-established or who can open doors for you in other ways.
That's it for this week, see you next Sunday!
Here is this week's astro calendar; click on it to view it full-sized.

---
Weekly Astro Forecast —
Mar 13, 2016 – Mar 19, 2016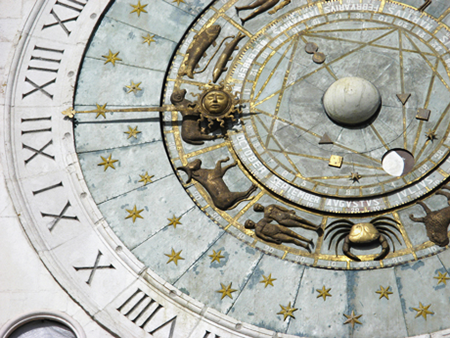 By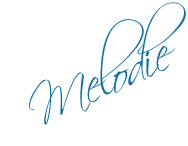 ---
Thinking about learning Astrology? I highly recommend Stephen Arroyo's Chart Interpretation Handbook and Demetra George's Astrology for Yourself.
Don't forget to check out more Weekly Astro Forecasts and our Monthly Horoscopes too!
Want to see where these transits are hitting your natal chart? Check out our Free Natal Chart Calculator.
You can also read more of my articles here.
Personal Consultations:
If you would like to schedule a session with me, there are two ways to go about it. You can either purchase time either per minute (via Click4Advisor) or in blocks of 10-, 30- or 60-minutes (via PayPal). If I'm not showing as available, or if you want to purchase blocks of time through PayPal, please feel free to email me:







Melodie 

$3.99 per minute

$3.99 per minute


New Clients:
First Paid Session Only!
3 Minutes Free!



Flat-rate sessions available in 10-, 30- or 60-minute increments: Choose from the menu below:

This forecast also appears on the Psychic Scoop website.