Here is the Ask the Astrologers Weekly Astro Forecast for the week of August 7, 2016 – August 13, 2016:
This week starts on Sunday with quite a bit of planetary tension, featuring hard aspects between Mercury and Neptune, Mars and Venus, and the Sun and Pluto. Starting with Mercury and Neptune, an opposition between these two planets can make you susceptible to misunderstandings and self-deception.
It's not the best time to make plans, sign contracts or commit to a schedule as these things are likely to change. Where does this opposition fall in your natal chart? Depending on the houses involved, you'll want to work on integrating these opposing energies (ideas vs. fantasies, facts vs. delusions, etc.) into your psyche.
The Mars / Venus square can manifest as conflicts in relationships, with the love planet (Venus) and the planet associated with action, energy and aggression (Mars) butting heads. Venus is debilitated in Virgo, making this energy particularly tense, as the Virgoan Venus can be hypercritical and judgmental. It may also be completely overwhelmed by the square to this rambunctious Sagittarian Mars.
You may want to keep your opinions to yourself, as even constructive criticism can come off as harsh and unreasonable. Especially over the next few days, you want to keep this in mind. The Sun inconjuncting Pluto can bring in the potential for engaging in power struggles. Remember that making love is always better than making war.
On Tuesday, Mercury conjuncts the North Node (and opposes the South Node). This is said to be a karmic aspect that can manifest as a chance encounter that turns out to be anything but in the end. Whether it's a past-life connection or just someone you meet unexpectedly who turns into a significant connection, you want to pay attention.
Also be mindful of what you say and how you say it. Mercury represents communications and the Nodes are said to be karmic in nature. So pay attention to what you put out there as it could have long term repercussions.
The Moon moves into its first quarter phase on Wednesday at 18° Scorpio. As the first quarter square is associated with a "crisis in consciousness," we might look at the sign placements for the Sun and Moon (in this case Leo and Scorpio) for more information. The square between Sun in Leo and Moon in Scorpio says we need to get a handle on both Ego and trust issues.
Mercury also trines Pluto on Wednesday, which can help to resolve some of that first quarter Moon tension. With Mercury in its sign of exaltation — and at the exact degree of its exaltation that day — it's good for digging in deep and ferreting out information that may solve some of your more perplexing emotional responses. It's good for doing research and looking for hidden clues. It's also good for deep, soulful, meaningful conversations that get to the heart of the matter.
For those who are interested in asteroids, the asteroid Pallas retrogrades back into Aquarius on Friday, where it will remain until the end of December, 2016. This is due to the fact that it's currently retrograde and has been since the middle of June.
This asteroid is named after the goddess Pallas Athena and represents strategy, wisdom, self-empowerment and creative intellect. It works very well in Aquarius (even retrograde), and can signal a need to stand up and defend those who are marginalized by society, or who could use some guidance in reclaiming their own power.
Jupiter also opposes Chiron on Friday. This aspect can see you at odds between what you believe in and what you feel you must do in order to contribute to the greater good. It can cause you to doubt your belief systems or question their values. This aspect can also have you calling some of your more traditional values into question. The goal should be to find a middle ground — between what you've been taught and some of your more unorthodox leanings.
On Saturday, Saturn turns stationary direct after having spent the last 4-1/2 months in retrograde motion. This shifts the focus from going back and redefining your goals (Saturn retrograde) to moving forward with a new and improved perspective (Saturn direct). This applies to the structure of your life — including any obstacles and limitations — as well as your personal boundaries and long-term goals.
Where do you see yourself five years from now? Or ten? What held you back in the past that still needs to be addressed before you can move forward? These are questions you turn to Saturn for, and depending on where it falls in your natal chart (and where this current change in direction is taking place) this is where you'll find your answers.
Saturn is also squaring Venus on Saturday, bringing relationship problems to the forefront. It can manifest as feeling lonely, rejected or left out. You may feel like you're not getting your needs met and if so you want to look at whether you've been too unsure of yourself to ask. It may not be the best time to put your heart on the line, but this aspect is good for getting clarity, for better or worse.
Also on Saturday, inconjuncts Uranus. This aspect can force you to look at what you believe in and decide whether it has value to you personally. You can no longer allow yourself to give lip service to something that you're no longer aligned with spiritually or philosophically. Uranus says it's time to question everything you've been taught and have held to be true.
This aspect is also going to shake up your relationships unless you and your partners or loved ones are both willing to give up control. There's an inordinate need for freedom associated with this aspect and a potential for outright rebellion if it's challenged.
Try to deal with whatever problems you encounter this week head on, as there are going to be some tricky transits in the early part of next week, and they are also tied to relationship.
That's it for this week, see you next Sunday!
Here is this week's astro calendar; click on it to view it full-sized.
---
Weekly Astro Forecast —
August 7, 2016 – August 13, 2016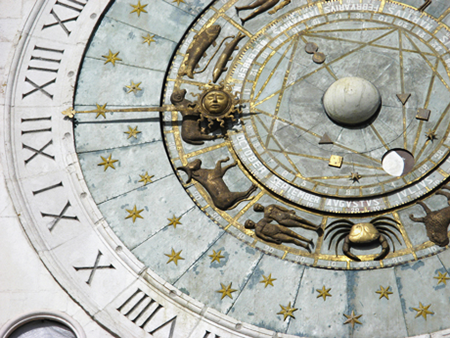 By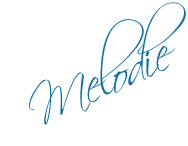 ---
Thinking about learning Astrology? I highly recommend Stephen Arroyo's Chart Interpretation Handbook and Demetra George's Astrology for Yourself.
Don't forget to check out more Weekly Astro Forecasts and our Monthly Horoscopes too!
Want to see where these transits are hitting your natal chart? Check out our Free Natal Chart Calculator.
You can also read more of my articles here.
Personal Consultations:
If you would like to schedule a session with me, there are two ways to go about it. You can either purchase time either per minute (via Click4Advisor) or in blocks of 10-, 30- or 60-minutes (via PayPal). If I'm not showing as available, or if you want to purchase blocks of time through PayPal, please feel free to email me:







Melodie 

$3.99 per minute

$3.99 per minute


New Clients:
First Paid Session Only!
3 Minutes Free!



Flat-rate sessions available in 10-, 30- or 60-minute increments: Choose from the menu below:

This forecast also appears on the Psychic Scoop website.