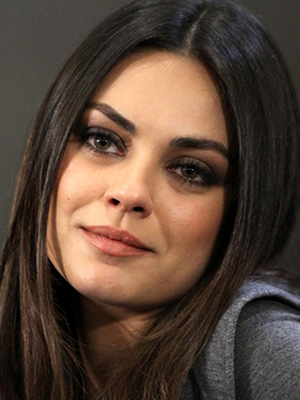 Venus enters Virgo on August 5, 2016 at 16:26 UT (11:26 am EDT). Venus is said to be debilitated in Virgo, as it is the sign opposite Venus' natural Exaltation, Pisces.
There are some disadvantages to having a planet in "fall" or "detriment," due more to societal norms and expectations than anything else. As such, Venus is not particularly comfortable in Virgo, where the naturally romantic, self-indulgent, partnership-oriented archetype struggles to express itself through the analytical, perfectionistic, service-oriented Virgo filter.
Even so, there are a lot of wonderfully unique attributes associated with this placement, as evidenced by some of the examples listed herein.
Venus is the "love" planet, representing how you give and receive love and affection, as well as what you find aesthetically appealing. What's attractive to you? And how do you express love and affection?
Venus also rules "money" as in earning potential and income, as in how you handle money, what you spend it on, and whether you're attracting it to you or seeing it run through your fingers like water.
By transit, Venus brings emphasis to these areas of your life — for better or worse, depending on the sign, house placement and relationship the transit forms to planets in your natal chart.
In general Venus transits are favorable. They're sociable, cooperative and harmonious. They can bring in a new romantic interest or reignite a spark with someone you already have history with.
They can also bring in money. These are usually not major windfalls; they're more along the lines of unexpected financial gains, gifts from loved ones or money "saved" through fortuitous shopping. Speaking of shopping Venus transits correlate to a desire to spend money too.
When you add Virgo to the mix, these areas take on a more productive, efficient, detail-oriented flavor. This archetype is analytical, proficient, meticulous and precise. It's also generally moralistic and highly-principled.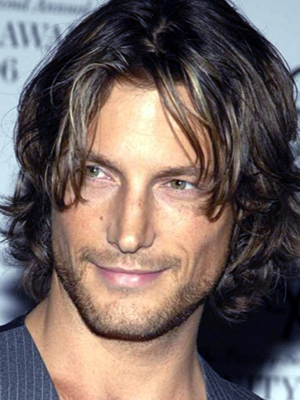 Venus in Virgo people are humble, well-mannered and conscientious. They can also be nit-picky, hypercritical and fault-finding. There's a tendency to focus on the flaw: "what is wrong with this picture?" in their never-ending quest to find something to fix and improve upon. Usually that something is them.
Venus in Virgo people are generally emotionally reserved. As the symbol for Virgo is the "Virgin," this archetype can be somewhat prudish and puritanical.
They have a hard time just allowing themselves to "feel." They have to analyze how they feel and why they feel it before they can be okay with what they're feeling.
In matters of the heart, they're generally not overtly demonstrative. They can be reserved and unassuming. They don't like a lot of fanfare and are not looking for recognition.
They do tend to be faithful lovers. But they're so picky and discriminating that it may take a long time to find a partner who can live up to their exacting standards. Sometimes that means never. And for this reason, the Venus Virgo archetype is known as the "bachelor" of the zodiac.
Venus in Virgo people are also usually very autonomous. This could be another reason they often stay unpartnered. They work so hard on themselves that they can become almost too competent, sometimes to the detriment of their love lives.
They're known for being nice, respectful and considerate. They're helpful and virtuous. They want to be of service to others. These are the people who will practice random acts of kindness, just for the sake of knowing they've done something "good."
They're also the ones who will try to "fix" people who just don't want to be fixed. Or who can't be fixed. Or who are looking for their next "mark." Venus in Virgo people can be rescuers, enablers and co-dependents.
Venus in Virgo natives tend to be health-conscious. This is partly due to the fact that Virgo belongs to the Earth sign triplicity, partly due to its penchant for self-improvement, and partly due to the fact that its rulership over the digestive system leads to digestive problems — particularly chemicals and additives. For this reason there is a strong tendency toward health consciousness and natural or organic living.
When it comes to work, Venus in Virgo individuals are often found in health care fields, as well as service oriented professions, especially those that require highly-detailed work. Accounting, proofreading, design, computers, electronics, technology, appliance repairs, etc. They're also found in the clergy, in (plant) nurseries, food preparation and sanitation.
They're dedicated workers and efficiency experts. They can look at something and immediately see where and how it can be improved — and best of all, they go about doing it without even being asked.  While they're not always organized, they're at least always organizing. Making lists. Checking them twice. Figuring out what needs to be done, and then doing it. Being helpful or of service to others.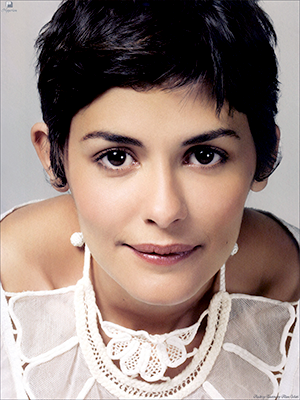 Some of the most beautiful women in the world were born with Venus in Virgo. Like — like Brigitte Bardot, Sophia Loren, Catherine Deneuve, Mila Kunis, Audrey Tautou, Charlize Theron, Cara Delevingne and Julia Roberts. The men aren't too shabby either: think Robert Redford, Antonio Banderas, Alexander Skarsgard, Ashley Hamilton, Gabriel Aubry and Harry Hamlin.
They're actors and entertainers, like Robert De Niro, Jennifer Tilly, Bill Murray, George C. Scott, Kevin Spacey, Anjelica Huston, Sean Penn, Kate Winslet, Philip Seymour Hoffman, Karen Allen, Denis Leary, Michael Keaton and Donald Sutherland.
They're singers and musicians, like John Lennon, Chrissie Hynde, Mick Jagger, Gwen Stefani, Bruno Mars, Linda Ronstadt, Dan Fogelberg, Joni Mitchell, Jackson Browne, John Mellencamp, Hank Williams, John Mayer, Julio Iglesias, Sting, Joan Jett, Suzanne Vega, Pink, Eminem, Leonard Cohen, Keith Urban, Johnny Ramone, Dwight Yoakam, Jack White and Johnny Mathis.
They're comedians, like Will Ferrell, Robin Williams, Dom Deluise, Amy Poehler, Chevy Chase, Lucille Ball, Jimmy Fallon, Lily Tomlin, Paul Rubens, Jane Curtin and Adam Sandler.
Venus never travels more than 47 ° from the Sun, or more than two signs away. Each combination emphasizes a different dynamic, even while they all share the same Venus signature. For example, the Sun in a masculine or positive sign (Leo or Libra) will express that Venus in Virgo energy in a more assertive and direct manner. Venus in a receptive, negative sign (Cancer, Virgo or Scorpio) will express that Venus in Virgo energy in a softer, gentler and more passive manner.
Here are some examples:
Cancer Sun/ Virgo Venus: Vin Diesel, Natalie Wood, Topher Grace, Chris Cooper, Danny Glover, Nadya Suleman, Michelle Rodríguez
Leo Sun / Virgo Venus: Kevin Smith, Rosanna Arquette, Debra Messing, David Crosby, Julie Newmar, Danny Bonaduce, Julia Child
Virgo Sun/ Virgo Venus: Blake Lively, Mark Harmon, Valerie Perrine, Tuesday Weld, David Arquette, Aaron Paul, Evan Rachel Wood
Libra Sun/ Virgo Venus: Simon Cowell, Heather Locklear, Roger Moore, Sarah Ferguson, Julie Andrews, George Wendt, Catherine Zeta-Jones
Scorpio Sun / Virgo Venus: Rita Wilson, Lou Ferrigno, Sylvia Plath, Weird Al Yankovic, Roy Rogers, Alexa Chung, Sarah Bernhardt
Sometimes the quest for "perfection" gets skewed. Venus in Virgo people can be so focused on their flaws that they develop body issues or go overboard with trying to achieve perfection. Think Kim Kardashian, Tara Reid, Lil Kim or Scout Willis.
Sometimes the quest for "morality" gets distorted as well. Venus in Virgo people can be pious and sanctimonious. Like Jerry Falwell and Victoria Jackson.
But they're generally known as courteous and considerate, and often — as the polarity point for Pisces (where Venus is exalted) — self-deprecating.
The more dedicated Venus in Virgo individuals are quick to take in "strays." They do love animals — especially small animals, but their need to help or serve doesn't stop there. You'll find them pitching in at shelters or food banks, doing homeless outreach, volunteering with hospice, etc.
The combination of humility, dedication and service lends itself to such a strong work ethic that Venus in Virgo people may seem undervalued in their professions. But they know the value of hard work and are not afraid to do it.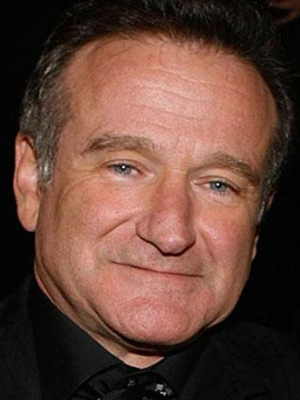 Here are some other famous people with Venus in Virgo: Sean Lennon, Chris Hemsworth, Marie Osmond, Kate Beckinsale, Zach Galifianakis, Melanie Griffith, Timothy Hutton, J. K. Rowling, Stephen Moyer, Liev Schreiber, Pam Dawber, Roman Polanski, Patrick Swayze, Casey Affleck, Illeana Douglas, Jason Statham, Demi Lovato, Marcia Gay Harden, Josh Hartnett, Martha Stewart, Magic Johnson, Michael Madsen, Sam Neill, Stella McCartney, Shelley Winters, Andrea Bocelli, Jack Wagner, Stephanie Zimbalist, Keith Carradine, Louis Armstrong, Friedrich Nietzsche, Peter Jennings, Lucie Arnaz,  Rebecca de Mornay, Shaun Cassidy, Lola Falana, Bob Geldof, Luciano Pavarotti, Ingrid Bergman, Martin Freeman, Gillian Anderson, Johann von Goethe, John McCain, Diana Rigg, Charles Bukowski, Kate Jackson, Cheech Marin, Michelle Trachtenberg, Matt LeBlanc, Vera Farmiga, Eric Bana, Carrie Fisher, Madeline Kahn, Andrew Garfield, Diahann Carroll, Neil Armstrong, Nick Cannon, Peter Falk, Ryan Phillippe, Rachael Ray, Mark Hamill, Lynda Carter, Dick Gregory, Ricky Skaggs, Eleanor Roosevelt, Wilt Chamberlain, Jesse Ventura, Brooke Burke, Ginger Rogers, Kevin Sorbo, Brody Jenner, Jeremy Piven, Kate Walsh, Barbara Bach, Nancy Grace.
Venus will remain in Virgo until August 29th, when it moves into Libra. If you were born with this placement, you'll be going through your "Venus Return" over the next 24 days. This is a new cycle for you which can relate to love, money and other Venusian areas. 
Even if you weren't born with with this placement, it's a good time to focus on your health, your work (or calling), your dedication to service and to issues of self-improvement. You can accomplish a lot during this time as the focus is more on "work" than play — but that doesn't mean all tedium and drudgery. This is a good time to garden (or harvest), make improvements around the home, take up yoga or meditation, and adopt a pet.
Venus in Virgo — August 5, 2016 — August 29, 2016
Personal Consultations:
If you would like to schedule a session with me, there are two ways to go about it.  You can either purchase time either per minute (via Click4Advisor) or in blocks of 10-, 30- or 60-minutes (via PayPal). If I'm not showing as available, or if you want to purchase blocks of time through PayPal, please feel free to email me:







Melodie 

$3.99 per minute

$3.99 per minute


New Clients:
First Paid Session Only!
3 Minutes Free!



Flat-rate sessions available in 10-, 30- or 60-minute increments: Choose from the menu below:

This article first appeared on the Ask the Astrologers' website in September 2014.