Here is the Ask the Astrologers Weekly Astro Forecast for the week of Mar 20, 2016 – Mar 26, 2016:
We start this week with the Sun moving into Aries on Sunday — marking onset of the Vernal Equinox and the first day of Spring. The Sun in Aries signals a time to come alive and see the world through brand new eyes. It's a time for embracing life fully, without fear or trepidation.
Also on Sunday Venus conjuncts Neptune. This aspect is strengthened by the fact that Neptune is the modern ruler of Pisces and Venus is exalted there. Neptune is also the higher octave of Venus. This conjunction is associated with the purest forms of beauty, art and love.
It is merging completely with others — and with the Universe — and in this respect it's associated with all of those areas that bring us together in ways that we can relate to one another — through things like music, romance, dreams and psychic connections. It's visionary, mystical and idealistic. It's also incredibly compassionate and altruistic. On a personal level it can inspire us to strive for ecstasy, nirvana and bliss.
Mercury moves into Aries on Tuesday and conjuncts the Sun the following day. This Sun / Mercury conjunction at the first degree of Aries is powerful in that it not only reinforces the impulsive and instinctual dynamic associated with the Aries archetype, but it's also what's known as combust (or in this case cazimi). This is also known as "at the heart of the Sun" which is said to strengthen and energize Mercury's influence.
Mercury conjunct the Sun in Aries is good for taking a stand, saying what's on your mind, being bold and brave in your communications with others, and putting yourself out there. It's better at talking than listening and is not so good at tact and diplomacy so keep that in mind in your interactions with others.
On Wednesday Jupiter squares Saturn. This is the classic "rain on your parade" aspect, which can see you struggling to maintain your enthusiasm under the harsh light of day. The Jupiter / Saturn square pits goals and aspirations against all of your self-imposed doubts, fears and insecurities. Don't talk yourself out of taking a chance on something you really want to do, or let yourself focus on all the obstacles that may interfere with your goals.
Also on Wednesday, we have Full Moon Lunar (appulse) Eclipse at 3° Libra 17. This is a Super Moon but the eclipse itself will only be partial. This is due to the fact that the Moon only passes partially through the Earth's penumbral shadow. Does this make it any less powerful? No. Just less spectacularly visible.
As eclipses are always tied to turning points — sometimes traumatic and sometimes filled with wonder and promise — let's look at how this one shapes up across the Libra / Aries axis. The Moon's Sabian Symbol for this degree is: "Around A Campfire A Group Of Young People Sit In Spiritual Communion." The Sabian symbol for the Sun — which is always opposite the Moon during a Full Moon and  is thus at 3° Aries — is this: "Two Lovers Strolling On A Secluded Walk."
This pair of symbols emphasizes the Aries / Libra polarity's natural association with relationships of all types, with Aries representing "the Self" and Libra representing "the Other." The theme here is figuring out where certain people fit in your life without focusing so much on one type of relationship so that you invalidate the other.
Communing with friends is just as important as taking those moonlit strolls on the beach with your significant others. Think about what you can do to enhance all of your relationships during this time, which may include letting go of the connections that you're no longer aligned with.
Mercury trines Mars on Thursday. This aspect is great for asserting yourself with others clearing away any confusion or uncertainty. It's good for making plans — especially anything tied to higher-mind goals and aspirations. Are you thinking about taking a trip abroad? Now this the time to look into airfares and excursions. Or maybe you are thinking about taking a course or going back to school. This aspect is perfect for offering your intentions up to the Universe and allowing them to take flight.
Venus squares Saturn and opposes Jupiter on Friday, just as Saturn turns retrograde. The Venus aspects are bound to get you thinking about what's wrong in your relationships — whether that means you aren't in one and are feeling lonely as result, or you are in one that's become unfulfilling. The Venus / Saturn square in particular can expose any weakness in your relationship and if so it's going to be hard not to ascribe blame. The Jupiter opposition can have one of you ready to throw in the towel and walk away.
Don't make any rash decisions though, as Saturn turning retrograde can make things seem a whole lot bleaker than they are. And because this change in direction is more about going back and fixing things than it is about putting them to rest, you'd be much better served to take some time to figure out what you need (Venus) rather than rushing to judgment and (Jupiter).
Fortunately things ease up on Saturday with a Venus / Pluto sextile and a Sun / Mars trine. Nice to see both of the relationship planets (Venus and Mars) so well situated at the end of the week. Venus and Pluto are natural polarities, with one representing love and the other representing sex (among other things!) The urge to merge is strong, as is the desire to connect with another on a deep, personal and intimate level.
The Sun Mars trine is also favorable. It's all finding your stride and taking initiative to make things happen. This aspect is self-assured and confident. It's perfect for manifesting your goals. It tells you that whatever you want to attain is completely within your reach and that now is the time to go after it.
That's it for this week, see you next Sunday!
Here is this week's astro calendar; click on it to view it full-sized.

---
Weekly Astro Forecast —
Mar 20, 2016 – Mar 26, 2016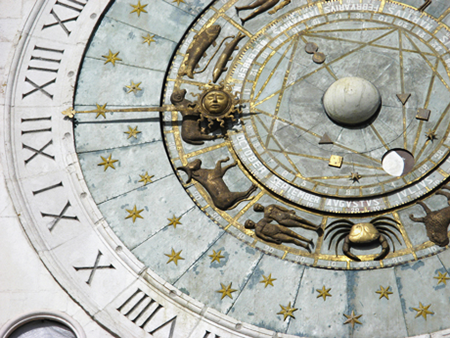 By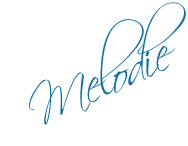 ---
Thinking about learning Astrology? I highly recommend Stephen Arroyo's Chart Interpretation Handbook and Demetra George's Astrology for Yourself.
Don't forget to check out more Weekly Astro Forecasts and our Monthly Horoscopes too!
Want to see where these transits are hitting your natal chart? Check out our Free Natal Chart Calculator.
You can also read more of my articles here.
Personal Consultations:
If you would like to schedule a session with me, there are two ways to go about it. You can either purchase time either per minute (via Click4Advisor) or in blocks of 10-, 30- or 60-minutes (via PayPal). If I'm not showing as available, or if you want to purchase blocks of time through PayPal, please feel free to email me:







Melodie 

$3.99 per minute

$3.99 per minute


New Clients:
First Paid Session Only!
3 Minutes Free!



Flat-rate sessions available in 10-, 30- or 60-minute increments: Choose from the menu below:

This forecast also appears on the Psychic Scoop website.