Here is the Ask the Astrologers Weekly Astro Forecast for the week of Oct 16, 2016 – Oct 22, 2016:
We start this week with a Full Moon — Beaver Moon — at 23° Aries 14′ on Sunday. This is a powerful and potentially volatile Full Moon, first because it is a Super Moon (meaning that it's closest to the Earth in its orbit) and also because it's very closely conjunct to Uranus.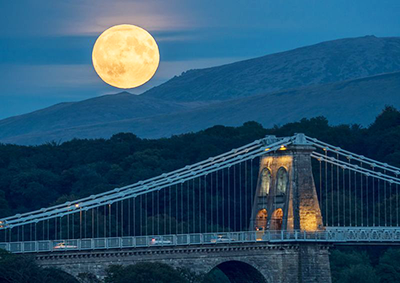 The October Full Moon provides an overview of the progress you've made since its New Moon counterpoint earlier this month.
Seeds that were planted then will surely have sprouted; do you need to make adjustments or change your course entirely? Now is the time to think about what you've accomplished and where you want to go from here.
Because it's in Aries — the sign associated with action, energy, motivation and drive — we can see how harnessing this Full Moon's promise can lead to some very good things.
Especially since the Sabian Symbol for this degree (the 24th degree of Aries) is: "An open window and a net curtain blowing into a cornucopia." This Symbol speaks of opportunities for attracting abundance and prosperity into our lives.
When the Full Moon conjuncts Uranus though, it automatically opposes the Sun. Because these two bodies are natural polarities (as the rulers of Leo and Aquarius, opposing signs), an opposition between them can exacerbate their differences. It can pit ego against independence and will against rebellion. It can pit the desire to express yourself as an individual against your interest in seeing where you fit in.
This antagonistic energy is compounded by a Mercury / Pluto square, also on Sunday. While this aspect may be good for doing research, setting off intuitive warning signs, scrutinizing the tiniest inconsistencies in your personal radar, etc, it's not necessarily good for "getting it right." It can increase suspicion and paranoia and have you seeing things that just aren't there. It's not the time to back someone into a corner with suspicions or accusations.
On Monday, the Asteroid Pallas Athena turns stationary direct. There's a lot of warrior goddess energy associated with this transit — not in the physical sense, but in the mental sense — especially as Pallas is moving through Aquarius, in trine to Mercury in Libra.
This transit is good for brainstorming, strategizing, and figuring out solutions to complex problems. It's confident and persuasive, but it can also be verbally aggressive or come across as intellectually superior. Still this transit is good for deciphering codes and overlooked cues to arrive at verifiable conclusions.
On Tuesday, Venus enters Sagittarius, where it will remain until November 11th. As Venus is tied to "love" and Sagittarius likes to see the world as its playground, this is a good time to think about expanding your horizons in the romance department. Whether this is with a love interest or all by yourself (in your quest to find love), now is the time to look past your immediate environment and explore what else is out there.
If you're in an established relationship, this is a good time to think about booking a romantic cruise or taking a course together. If you're single you might think about what you can do to round out your life experiences, in anticipation of your next great love. Overall the Venus in Sagittarius transit is good for travel, spiritual or philosophical pursuits or going off on a wild adventure. When it comes to ticking things off on your bucket list, Venus in Sagittarius says "the sky is limit."
Mars conjuncts Pluto on Wednesday, just in time to the US's final Presidential debate in the US. We can expect the gloves to come off with this conjunction, and to see some hard questions asked. Pluto is the higher Octave of Mars and Mars is dignified in Capricorn, so this is not a bad combination at all. But we can expect it to be hard-hitting and intense. Especially since Mars is still out of bounds.
In general this transit is known to be Mars/Pluto is about being driven and self-empowered. Placing it in Capricorn speaks of funneling that energy into something constructive and productive. It's about standing strong in your convictions and refusing to be bullied or pushed aside. But it can be confrontational too. Especially since Mercury is also inconjunct Chiron on Wednesday as well.
The Mercury / Chiron aspect can bring feelings of guilt and regret to the surface. You may be questioning whether you've done enough to help others or whether you've said the right things. You may also be more gullible than usual so be careful you don't fall prey to some undeserving culprit's sob story.
Mercury moves on to oppose Uranus on Thursday. This aspect can be so brilliant and so radical that it opens your eyes to new ways of thinking. But it can also be opinionated and argumentative, so steer clear of those who choose to take that route. You also want to pay attention to what you say and how you say it. You don't want to entertain someone's attempts to rain on your parade by allowing them to push your buttons or try to pick a fight.
The asteroid Vesta moves into Leo, also on Thursday. Vesta represents service, dedication, self-sufficiency and autonomy (among many other things). Its symbol is said the represent the "eternal flame" that is part of the myth for which it is named. Its transit through Leo can feed this flame with creativity and self-expression.
The Sun moves into Scorpio on Saturday. This indicates a period of seeking meaning in all things and of looking for more substance and depth in our lives. We may stop taking things at face value and ask ourselves what is really going on here? What does it all mean? We may become less interested in engaging in superficial social activities and opt to work more behind the scenes.
You may see increased focus in your life in the area this transit takes place in your natal chart. You may find yourself unraveling mysteries about yourself or coming to terms with things you've been in denial about in the past. Take some time this week to look at yourself, your own agendas and hidden motivations during this time.
That's it for this week, see you next Sunday!
Here is this week's astro calendar; click on it to view it full-sized.

---
Weekly Astro Forecast —
Oct 16, 2016 – Oct 22, 2016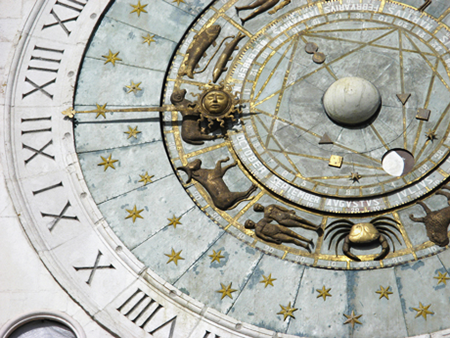 By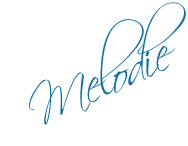 ---
Thinking about learning Astrology? I highly recommend Stephen Arroyo's Chart Interpretation Handbook and Demetra George's Astrology for Yourself.
Don't forget to check out more Weekly Astro Forecasts and our Monthly Horoscopes too!
Want to see where these transits are hitting your natal chart? Check out our Free Natal Chart Calculator.
You can also read more of my articles here.
Personal Consultations:
If you would like to schedule a session with me, there are two ways to go about it. You can either purchase time either per minute (via Click4Advisor) or in blocks of 10-, 30- or 60-minutes (via PayPal). If I'm not showing as available, or if you want to purchase blocks of time through PayPal, please feel free to email me:







Melodie 

$3.99 per minute

$3.99 per minute


New Clients:
First Paid Session Only!
3 Minutes Free!



Flat-rate sessions available in 10-, 30- or 60-minute increments: Choose from the menu below:

This forecast also appears on the Psychic Scoop website.