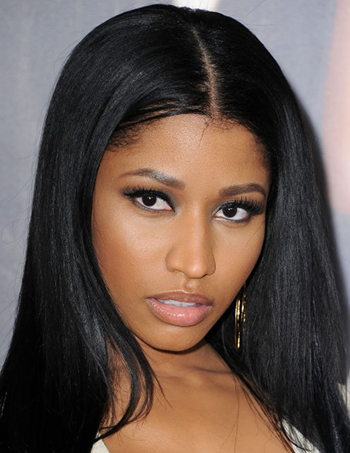 Venus enters Sagittarius on Tuesday, October 18th at 7:00 am UT (or 3:00 am EDT). If you were lucky enough to be born with this Venus, you're probably generous, vivacious, outgoing and expansive.
You're known for being up-beat and optimistic, always seeing the glass as half-full, and always up for a good time.
Venus represents "love" among other things. Sagittarius is related to personal growth and expansion, travel, religion, philosophy, higher education and ideas.
Venus in Sagittarius people tend to love all of these things, even though they're prone to engage in heated debates about them. They tend to be spontaneous, adventurous and happy-go-lucky.
They say what's on their mind and in their heart — often at the most inappropriate times! They're know for putting their feet in their mouths,but are usually very good-natured. They can laugh at themselves and can take a joke, as long as it's told without malice.
As Venus is primarily associated with love and romance, this placement describes not only the type of people Venus in Sagittarius individuals are drawn to, but also how they express love and affection. They're drawn to people who expand their horizons — which often means those who come from a different social, economic, religious or cultural background. You see this placement in many inter-racial or inter-denomination relationships.
Venus in Sagittarius people — such as David Bowie, Katy Perry, Nicky Minaj, Tina Turner, Kathy Griffin, Jeff Goldblum, Sinead O'Connor, Whoopi Goldberg, Kelly Osbourne, Frank Zappa, Tilda Swinton, and Roseanne Barr — tend to be opinionated and out-spoken and are attracted to partners who appreciate those qualities in them.
They are fun-loving free spirits who long to travel and see the world; they're life-long students who are always growing and evolving. They're generally very natural, non-cosmopolitan "what you see is what you get" type people who say what's on their minds — even if it gets them into trouble.
Venus in Sagittarius people like their space – and that often means wide-open spaces. They do not like to be fenced in! They're turned off by needy, clingy or dependent behavior and will run for the hills when confronted with it.
Venus will remain in Sagittarius until November 11th, at which point it will move into Capricorn. Even if you weren't born with this Venus, this is a great time to think about expanding your own horizons. Planning a trip, going back to school, embarking on a spiritual journey, or even adding to your bucket list: the sky is the limit!https://www.asktheastrologers.com/venus-sagittarius/

Famous Women with Venus in Sagittarius: Christina Aguilera, Alyssa Milano, Vanessa Paradis, Katy Perry, Joan Baez, Tina Turner, Nicki Minaj, Kim Basinger, Margaret Thatcher, Jane Fonda, Aaliyah, Farrah Fawcett, Whoopi Goldberg, Linda Lovelace, Willow Smith, Sinéad O'Connor, Jamie Lee Curtis, Elisha Cuthbert,  Julie Delpy, Kelly Osbourne, Nicollette Sheridan, Raven-Symoné, Tilda Swinton, Kathy Griffin, Christina Applegate, Sally Field, Donna Summer, Ivanka Trump, Roseann Barr, Maria Shriver, Mary J. Blige, Heather Mills, Debbie Rowe, Tila Tequila, Julia Ormond, Ann Coulter, Katie Couric, Suzanne Somers, Judi Dench, Diane Sawyer, Barbara Hutton, Parker Posey,

Famous Men with Venus in Sagittarius: David Bowie, Jude Law, Gérard Depardieu, Jimi Hendrix, Kid Rock, Ryan Reynolds, Jake Gyllenhaal, Cary Grant, Kevin Costner, Winston Churchill, Jimmy Page, John Malkovich, Deepak Chopra, Dolph Lundgren, Yogananda, Rowan Atkinson, Jeff Goldblum, Frank Zappa, Nikki Sixx, Samuel L. Jackson, Michael Landon, Mark Twain, Eddie Van Halen, Bruce Jenner, Jeremy Renner, George Foreman, Michael Stipe, Mario López, Roberto Benigni, Frankie Muniz, Sean Paul, Rutger Hauer, Gavin Rossdale, Paul Simon, Art Garfunkel, Kahlil Gibran, Johnny Carson, Seth MacFarlane, Ed Harris, Lamar Odom, Kurt Vonnegut, Howie Mandell, Alan Alda, Cuba Gooding Jr., Sam Rockwell, James Earl Jones, Robert Duvall, Lenny Bruce
Venus in Sagittarius — Oct 18, 2016 – Nov 11, 2016
Personal Consultations:
If you would like to schedule a session with me, there are two ways to go about it.  You can either purchase time either per minute (via Click4Advisor) or in blocks of 10-, 30- or 60-minutes (via PayPal). If we're not showing as available, or if you want to purchase blocks of time through PayPal, please feel free to email me:







Melodie 

$3.99 per minute

$3.99 per minute


New Clients:
First Paid Session Only!
3 Minutes Free!



Flat-rate sessions available in 10-, 30- or 60-minute increments: Choose from the menu below:

A version of this article was first published on the Ask the Astrologers site in October of 2013.