Here is the Ask the Astrologers Weekly Astro Forecast for the week of Oct 23, 2016 – Oct 29, 2016:
We start the week on Sunday with Jupiter and Neptune involved in a quincunx (or inconjunct) aspect. Jupiter and Neptune are co-rulers of both Sagittarius and Pisces, which means they share a special affinity. But what happens when they're involved in an aspect that's characterized by tension and frustration?  
This aspect serves as a call  for change. It challenges you to reassess what you believe in and then make adjustments to the areas in your life that are no longer aligned with them. It can act as an existential crisis. It can see you feeling disillusioned:questioning your belief systems and doubting your convictions.
But this is an idealistic and highly intuitive combination that can also motivate you to picture the life you want and the changes that need to be made to bring it about. While it's not the best time to "trust your instincts"– especially when it comes to taking risks or engaging in questionable behaviors — it's great for envisioning a whole new world and determining where you might fit in.
Mercury moves into Scorpio on Monday. This transit refers to deep, insightful thinking and penetrating conversations. It is resourceful and astute. It can see you scrutinizing everything to the infinitesimal degree, which is great for doing research and analysis. It's also good for delving into the deepest darkest regions of your own psyche.
What it might not be so good for is communicating with loved ones. You'll want to get a handle on the tendency to read into everything and see problems where there are none. This placement can be guarded and / or hyper vigilant. It can also be skeptical, suspicious or paranoid.
The good news is that nothing will get past you and no one is going to be able to play you for a fool. But the bad news is that this placement has so much difficulty taking anything at face value that having even a casual conversation can start to feel like walking through a land mine.
Venus is very active on Wednesday, with a sextile to Jupiter and a square to Neptune and the Nodes. The Venus / Jupiter sextile is one of the most peaceful and pleasant aspects we could hope for. It's a sweet, sensitive, gentle, lovely transit that can throw you into sugar overload.
Venus is now officially Out of Bounds. But Venus and Jupiter are also currently in mutual reception. This aspect brings them to a consensus and begs the question "why can't we just all get along?" It brings the two benefic planets together to smooth over disappointments and hurt feelings and make everyone feel included.
The square to the Nodes is what is referred to by Classical Astrologers as "at the bendings." This aspect is known for creating crisis, with emphasis on the concept of fate. As Venus represents love, beauty, values and money or material possessions, we can expect to see increased focus on these areas.
This aspect can bring new people into your life who feel familiar and who can be instrumental to your evolutionary process. It's karmic in nature, meaning that the people you meet during this time are here to propel you toward your destiny — and vice versa. This aspect is a square though, and squares create conflict and crises. So remember that your actions and interactions during this time can have far reaching repercussions. Make sure you treat the people you meet during this time (and all times) with dignity and respect.
On Thursday, the Sun conjuncts Mercury at 4° Scorpio. This conjunction is called "cazimi" (in the heart of the Sun) so that its influence is said to be heightened and energized by the Sun. The Sabian Symbol for this degree is: "A massive rocky shore." We might experience some volatile emotional and physical (not to mention political) upheavals in the world around us during this time.
Mercury conjunct the Sun in Scorpio is great for research, penetrating insights and compelling communications. It's not the time to engage in frivolous conversations, pettiness or gossip. You want to think before you speak at this time, as this transit can also be quite forceful.
Mars sextiles Chiron on Friday (and squares Uranus on Saturday). The sextile to Chiron can soften some of that combative, erratic Uranian energy, which is always a good thing. This aspect may make it a little easier to acknowledge other people's points of view and to see value in where they're coming from.
Mars / Uranus may want to confront those differences but Mars / Chiron wants to honor and embrace them. Think about which of these is going to better serve you down the road and then align yourself with that energy.
Especially since Saturday's Mars / Uranus square has the Moon joining in and turning this aspect into a t-square (with Mars as the focal planet). The Moon's influence (especially as it's in Libra — the sign of the mediator and negotiator — at that time) make be able to smooth over some tensions. It can talk some sense into those who are braced for attack and unwilling to hear what the other side has to say.
But these are volatile planets and this combination can manifest as irritability, impatience and irrational anger. Take the "I" out of this equation and make sure that you're not contributing to any of it. Remember the sextile to Chiron, which encourages you to put your own views aside, just long enough to see where someone else is coming from.
That's it for this week, see you next Sunday!
Here is this week's astro calendar; click on it to view it full-sized.

---
Weekly Astro Forecast —
Oct 23, 2016 – Oct 29, 2016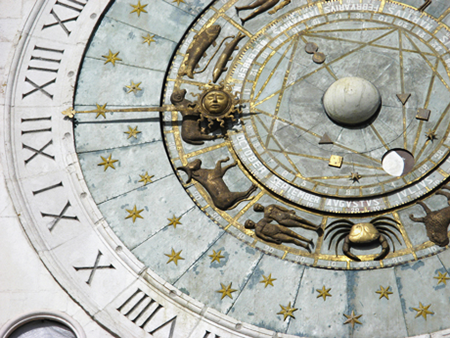 By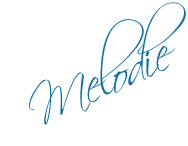 ---
Thinking about learning Astrology? I highly recommend Stephen Arroyo's Chart Interpretation Handbook and Demetra George's Astrology for Yourself.
Don't forget to check out more Weekly Astro Forecasts and our Monthly Horoscopes too!
Want to see where these transits are hitting your natal chart? Check out our Free Natal Chart Calculator.
You can also read more of my articles here.
Personal Consultations:
If you would like to schedule a session with me, there are two ways to go about it. You can either purchase time either per minute (via Click4Advisor) or in blocks of 10-, 30- or 60-minutes (via PayPal). If I'm not showing as available, or if you want to purchase blocks of time through PayPal, please feel free to email me:







Melodie 

$3.99 per minute

$3.99 per minute


New Clients:
First Paid Session Only!
3 Minutes Free!



Flat-rate sessions available in 10-, 30- or 60-minute increments: Choose from the menu below:

This forecast also appears on the Psychic Scoop website.