Here is the Ask the Astrologers Weekly Astro Forecast for the week of Feb 12, 2017 – Feb 18, 2017:
Coming on the heels of Saturday's Full Moon lunar eclipse, we start this week with a another lunar aspect: the Moon in Virgo — still full — and conjuncting the North Node. As Virgo is the sign associated with humility, productivity, self-improvement and service to others this Moon is great for shifting our collective focus toward these areas.

The conjunction to the North Node gets us thinking about bettering our relationships with loved ones and family members. As the North Node is tied to lessons we are learning in this lifetime, we may meed to look at ways to heal or repair those connections.
Meanwhile the asteroids Juno and Ceres are in trine (120° aspect) all week. These are two strong feminine archetypes working together.  Juno is the goddess of partnership and marriage (among many other things) and Ceres is the goddess of home and hearth (ditto). They've been involved in a wide trine for some time, but now they are moving through the early degrees of Earth signs, which may see a more structured and disciplined feminine uprising than we've witnessed over the last few weeks (when they were both in fiery, dynamic Sagittarius and Aries).
Sunday's Mars / Neptune semi-sextile can help all of us to facilitate a more productive outlet for our frustrations. With Mars and Neptune both dignified by sign, we can manifest their respective energies — for Mars it's energy and action and for Neptune it's idealism and inspiration — more effectively.
The Virgo Moon joins in and opposes Neptune (simultaneously inconjuncting Mars) briefly, so you don't want to act on every brilliant idea that pops into your head. The potential for deception — including self-deception is strong.
This energy continues through Monday and on into Tuesday, when Mercury semi-sextiles Neptune and the Sun sextiles Saturn. The Mercury / Neptune aspect is idealistic and imaginative, while the Sun / Saturn aspect emphasizes logic, discipline and  the rational side of this configuration and lessens the confusion just enough to get things done.
These are both nice transits for Valentine's day, although the Libra Moon opposes both Venus and Mars (in Aries) before the night is done. The Libra Moon is appropriate, as it's tied to relationships of all kinds. But the opposition to the love and sex planets says there may be some bumps along the way. Best to keep things light and not develop too many expectations.
Also on Tuesday, Jupiter inconjuncts Chiron. As this transit is good for letting go of what you no longer need — ideals and belief systems more than material things — it may just be perfect for shedding whatever challenges and disappointments have been holding you back. There is a bit of a wistful melancholy associated with this transit, but it may just be what is needed to purge yourself of all you've been holding onto, and wiping the slate clean.
On Thursday, Mercury sextiles Mars. This aspect is all about taking initiative and making things happen. It's about being assertive and expressing yourself with confidence and vitality. I'ts good for breathing new life into projects that have made it past their point of inception but are still in the early stages. It's also good for revamping your personal style and putting your best foot forward.
We end the week with the Sun moving into Pisces on Saturday. This is a time to explore your dreams and your visions, to be more sensitive, compassionate and loving. It's a gentle, intuitive signature that's less interested in seeing what you can get out of a situation and more about what you can contribute.
You may be more inclined to form deep emotional connections during this time and to merge with another. You may be more accepting of the difference in people and more apt to set aside your own needs to focus on another's.
The Pisces Sun tends to be self-effacing, self-sacrificing and altruistic. It's imaginative and idealistic. It can heighten your intuition and psychic awareness but can also leave you dazed and confused. It's a good time to look at the boundaries (or lack thereof) that you have in place and think about how you can where you need to be adjustments. It's time for exploring your visions for the future and taking whatever steps you can to make the world a better place.
.
That's it for this week, see you next week!
Here is this week's astro calendar; click on it to view it full-sized.

---
Weekly Astro Forecast —
Feb 12, 2017 – Feb 18, 2017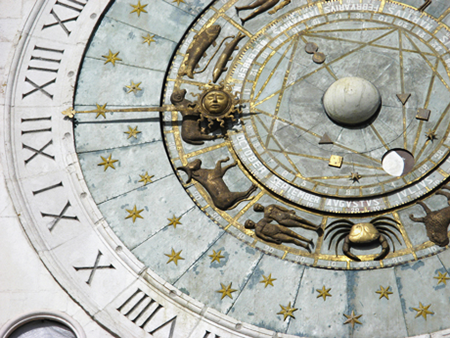 By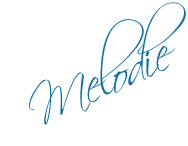 ---
Thinking about learning Astrology? I highly recommend Stephen Arroyo's Chart Interpretation Handbook and Demetra George's Astrology for Yourself.
Don't forget to check out more Weekly Astro Forecasts and our Monthly Horoscopes too!
Want to see where these transits are hitting your natal chart? Check out our Free Natal Chart Calculator.
You can also read more of my articles here.
Personal Consultations:
If you would like to schedule a session with me, there are two ways to go about it. You can either purchase time either per minute (via Click4Advisor) or in blocks of 10-, 30- or 60-minutes (via PayPal). If I'm not showing as available, or if you want to purchase blocks of time through PayPal, please feel free to email me:







Melodie 

$3.99 per minute

$3.99 per minute


New Clients:
First Paid Session Only!
3 Minutes Free!



Flat-rate sessions available in 10-, 30- or 60-minute increments: Choose from the menu below:

This forecast also appears on the Psychic Scoop website.