Here is the Ask the Astrologers Weekly Astro Forecast for the week of Jun 25, 2018 – Jul 1, 2018:
This week we have one planet (Mercury) changing signs, one planet (Mars) turning retrograde, and a Full Moon / Pluto conjunction besieged by Saturn and Mars. Not to mention a handful of stressful relationship pairings, starting on Monday when Venus squares Jupiter. 
As squares go, the Venus / Jupiter square is much more about overindulgence than it is about conflict. It can see you over-doing it, as in going above and beyond the call of duty where friends and loved ones are concerned. It's an expansive, indulgent energy that can also translate to biting off more than you can chew or promising more than you can deliver.  You may also overestimate your ability to lend a helping hand. So take a moment to look at promises you've already made before you start offering more services to others.
On Tuesday, Mars goes stationary retrograde at 9° Aquarius 13. Mars turning retrograde can mark the onset of a challenging time, as the planet that represents moving full speed ahead (Mars) suddenly puts its foot on the break and then throws itself into reverse.
You may feel like you're backpedaling or losing momentum during this time. Or you may find old conflicts that you'd thought were long resolved rearing their ugly heads. Mars retrograde forces you to go back and retrace your steps and clear up unfinished business. It forces you to fix problems that may have been glossed over or brushed aside in the past.
Mars will be retrograde this time for about two months. It moves back into Capricorn on August 14th, and will turn direct again at 28 Capricorn — the exact degree of its exaltation — on August 28th. As the function of any retrograde planet is processed internally, you might want to think about directing your energy (Mars) toward personal power and growth. It's also a good time to go back and resolve conflicts with other people; particularly those that are interfering with your own evolution.
The Sun opposes Saturn on Wednesday. This is a relatively difficult aspect, that pits the Self, Ego and Will (the Sun) against external obstacles and restrictions (Saturn). It forces you to consider all the things that could go wrong, and will more than likely convince you that they will.
If you're feeling overwhelmed with the prospects of making changes in your life against what seem like insurmountable odds, if may be easy to blame it on Saturn. But remember that Saturn is in Capricorn — the sign it rules — and even though it is retrograde, it's also dispositing two other powerful retrograde planets: Pluto and Mars.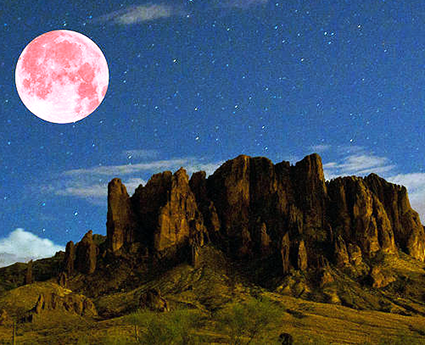 On Thursday, we have a Full Moon at 6° Capricorn 28. The June Full Moon is known as the Full Strawberry Moon in Native American traditions. It's also sometimes referred to as the Full Rose or Full Hot Moon.
The Full Moon each month provides an overview of the progress you've made since its New Moon counterpoint earlier in the month. Seeds that were planted then will surely have sprouted; do you need to make adjustments or change your course entirely? Now is the time to think about what you've accomplished and where you want to go from here.
This particular Full Moon closely conjuncts Saturn and is besieged (along with Pluto) by Mars and Saturn.
Although some astrologers specify the besieged designation as valid only when Mars is applying to Saturn, it may be important to watch how this manifests in the world around us. In this scenario, the Full Moon / Pluto conjunction besieged by Saturn and Mars can manifest as intense conflicts, power struggles, confrontations and mind games (among many other things).
As Full Moons are said to shine a spotlight on areas in your chart that are affected (by house position and contacts to other planets) you might look to your own natal chart to see where this will play out for you.
Also on Thursday, Venus inconjuncts Neptune. This aspect can have you questioning your own morals as well as your feelings about others. What you may have found appealing in the past is now being shown in a different light. This transit compels you to think about how much you give of yourself and whether that translates to sacrificing your own needs.
Mercury moves into Leo on Friday. This marks a time for expressing your feelings for others without hesitation or fear. Mercury in warm, expressive, benevolent Leo wants to impress. It wants to communicate through words and through grand and extravagant gestures.
Keep this in mind as it makes a tense (and potentially argumentative) square to Uranus on Saturday. As Uranus represents the higher octave of Mercury, you want them joined in a harmonious aspect rather than a stressful one (like a square). This aspect can  manifest as an overwhelming need to be "right." It can be opinionated and argumentative. If you don't want to risk alienating everyone around you, your best bet will be to bite your tongue and keep your opinions to yourself
Fortunately Mercury is also in trine to Chiron on Saturday, and this is a much more harmonious aspect. It brings elements like compassion, humility and tolerance to the mix, which makes social interactions so much more pleasant. But you're not going to be a pushover. With Mercury and Chiron in fire signs now, you're going to be a lot more confident and persuasive in how you express yourself to others.
We wind the week down with Venus inconjuncting Pluto on Sunday. This aspect forces us to re-evaluate our relationship with deep-seated fears and desires and find a way to reconcile them with our personal realities.
As Venus represents love, beauty and personal values, this can translate as a turning point in your relationship, particularly those that are karmic in nature. But Pluto is a mass of contradictions; it's passionate and intense, but also vulnerable and self-protective. It longs for a deep powerful all-consuming emotional connection, but resists exposing itself or letting its guard down. This aspect can bring these inconsistencies to the surface and force you to have to deal with them.
That's it for this week; see you next week!
---
Here is this week's astro calendar; click on it to view it full-sized.

---
Weekly Astro Forecast —
Jun 25, 2018 –  Jul 1, 2018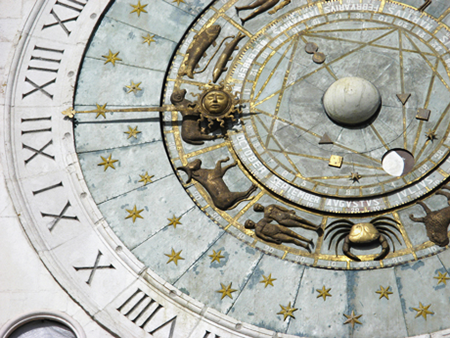 By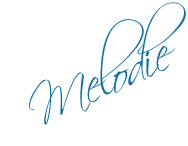 ---
Thinking about learning Astrology? I highly recommend Stephen Arroyo's Chart Interpretation Handbook and Demetra George's Astrology for Yourself.
Don't forget to check out more Weekly Astro Forecasts and our Monthly Horoscopes too!
Want to see where these transits are hitting your natal chart? Check out our Free Natal Chart Calculator.
You can also read more of my articles here.
Personal Consultations:
If you would like to schedule a session with me, there are two ways to go about it. You can either purchase time either per minute (via Click4Advisor) or in blocks of 10-, 30- or 60-minutes (via PayPal). If I'm not showing as available, or if you want to purchase blocks of time through PayPal, please feel free to email me:







Melodie 

$3.99 per minute

$3.99 per minute


New Clients:
First Paid Session Only!
3 Minutes Free!



Flat-rate sessions available in 10-, 30- or 60-minute increments: Choose from the menu below:

This forecast also appears on the Psychic Scoop website.