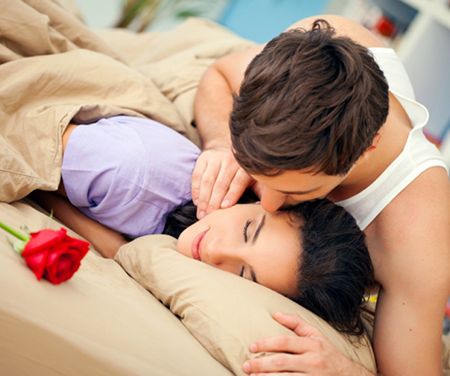 We hear so much about men being "from Mars" — and in a lot of ways this is true, at least astrologically.
In general, they tend to relate more to their natal Mars positions and project their Venuses out onto the women (or male partners, if gay) in their lives.
This is in line with the Jungian concept of anima/animus (inner woman or inner man) projections that each of us embody. But this also tells us a great deal about what men are looking for in a mate.
A man's natal Venus sign placement describes not only what he's attracted to, but how he's likely to conduct himself in relationship. It tells us how he expresses love and affection, how he receives love and affection from others, and how he relates to his partner in a one-on-one relationship.It tells what he's looking for in a soulmate and how capable he is of investing himself emotionally in soulmate relationships.
While this is just a very small sampling of what you can expect from someone whose natal Venus is in any one of the following 12 signs, I thought it would be fun (and helpful) to break them all down.
Remember that the sign placement is only one part of the equation. Astrologers look at house placement, aspects, rulerships, degrees and dignities to get a much fuller and more comprehensive picture. But with that in mind, let's look at all the different turn-ons (and turn-offs) for each of the zodiacal archetypes:
Venus in Aries:
What turns them on: Strong, dynamic, energetic people. Those who are self-reliant and capable of standing on their own two feet. Those who are constantly evolving and re-inventing themselves. Forward thinkers, mavericks, risk-takers. Courage, bravery, fearlessness. Movers and shakers. People who are always a bit ahead of the game and not afraid to try something new.
What turns them off: Clingy, dependent, needy or insecure people. Those who need a lot of reassurance or who have to constantly "check-in." Partners who demand a lot of time or attention; or who don't have their own interests outside of their relationships. Manipulation or passive-aggression. Indecision. Laziness. Passivity. Complacency. Games. Anything that becomes old, tired, stale or routine.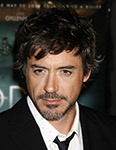 Famous Venus in Aries men:
Matt Dillon, Robert Downey Jr., Adrian Brody, Bobby Brown, Lance Bass, Jack Nicholson, Jet Li, Engelbert Humperdinck, Harvey Keitel, Laurence Olivier, Eddie Murphy, Javier Bardem, George Takei, Michael Fassbender, Johnny Cash, Dennis Rodman, Rudolf Nureyev, George Clooney, Kurt Russell, Jesse James, Alfred Molina, Cee Lo Green, Paul Rudd, Stephen Seagal, Gabriel Byrne, Kevin Federline, Emile Hirsch, Pierce Brosnan, Steve McQueen, Vince Vaughn, Zachary Quinto, Michael Bolton, Tom Arnold
Venus in Taurus:
What turns them on: Calm, practical, earthy partners. Romance and sensuality. Lust. Beauty. Anything that stimulates the 5-senses: great music, fine wine, gourmet food, sensuous perfume, feminine curves, etc. Stability, financial security. Partners with common sense and good business minds. Those who appreciate the finer things in life.
What turns them off: Pushy or impatient partners. Lack of consistency, dependability or reliability. Vacillation. Anything high-maintenance – emotional, physical, financial, sexual. Drama. Quantity over Quality; People who make promises and don't follow through, or who get too caught up in fads or trends. Anything that looks cheap, tacky, tawdry or overdone.

Famous Venus in Taurus men:
Paul McCartney, Daniel Day Lewis, Johnny Depp, Prince William, Donald Faison, Bono, Shemar Moore, Willie Nelson, James Franco, John Wayne, Timothy Olyphant, Ron Wood, Zach Braff, Billy Crystal, Ricky Gervais, Mark Zuckerberg, Michael J. Fox, Christopher Walken, Ian McKellen, Hayden Christensen, Marlon Brando, Dane Cook, Eric Clapton, Jackie Chan, Warren Beatty, Chuck Norris, Steve-O, Mark Wahlberg, Dennis Hopper, Raul Julia, Steven Tyler, David Hyde Pierce, Rob Lowe
Venus in Gemini:
What turns them on: Intelligence. Wit. Curiosity. Surprise. People who can keep up with their ever-changing moods and interests. Those who can go with the flow and who don't try to rein them in. Humor and spontaneity. Playful, youthful partners. Quick thinkers. People who can make them laugh (and who can also laugh at themselves). Those who know how to have fun and who don't take themselves too seriously.
What turns them off: Routine, Predictability, Rigidity. Insistence on following schedules or making plans that can't be changed. Jealousy, control, possession, "ownership." People who don't have a sense of humor or who take things too personally. Secrets. Closed-off or guarded energy. People who lack spontaneity or drag their heels. Dead-beats and party-poopers.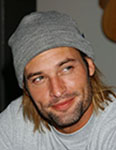 Famous Venus in Gemini men: 
Tom Hanks, Harrison Ford, Al Pacino, Jerry Seinfeld, Robert Pattinson, Colin Farrell, Chace Crawford, David Beckham, Channing Tatum, Jason Biggs, Russell Crowe, Kevin Bacon, Billy Joel, Mike Myers, Hank Azaria, Patrick Stewart, John Cusack, Charlie Hunnam, Liam Neeson, Woody Harrelson, Josh Lucas, George Michael, Laurence Fishburne, Julian Assange, Adam Carolla, Ed Westwick, Enrique Iglesias, John C. Reilly, Emilio Estevez, Josh Holloway, Scott Foley, Matthew Fox, Henry Cavill, Jonathan Rhys Meyers
Venus in Cancer:
What turns them on: Romance. Affection. Nurturing. Reassurance. Sensitive, loving and even "maternal" displays of affection. People with strong family-ties and values. Kindness, romanticism, femininity. Old-fashioned or traditional roles and values. Older women (or men), until they reach a certain age and then it's just the opposite. Caring, compassion and sympathy. Chivalry. Devotion. Pampering or taking care of those they love.
What turns them off: Cold, remote, aloof or insensitive people. A lack of sympathy or compassion toward others. Competition. Aggression. Overt displays of anger or rage. Belligerence. Cruelty toward children or animals. Cheating. Unfaithfulness. Betrayal. Abandonment. Fickle or wishy-washy allegiances.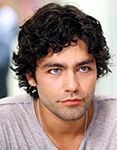 Famous Venus in Cancer men:
Steve Martin, Dustin Hoffman, Neil Patrick Harris, Gene Wilder, Anderson Cooper, Barack Obama, Adrien Grenier, Tom Jones, Russell Brand, Rupert Everett, Shia LaBeouf, Ben Affleck, Arnold Schwarzenegger, Clint Eastwood, Keanu Reeves, Gary Busey, Joseph Fiennes, Wentworth Miller, Edward Norton, Joe Namath, Idris Elba, Robert Plant, Spencer Pratt, Martin Sheen, Lenny Kravitz, Billy Ray Cyrus, Hulk Hogan, Willem Dafoe, Christian Slater, Errol Flynn, Matthew Perry, Chris Pine, Chris Evans, OJ Simpson
Venus in Leo:
What turns them on: Dignity. Integrity. Loyalty. People who are warm, dynamic, expressive and animated. Those who give them a lot of attention and make them feel special, respected and adored. They want to "stand out in a crowd," and that includes the public perception of their relationship choices. They're drawn to strong, self-confident partners who have a certain "star quality" and exhibit an air of importance.
What turns them off: Drab, boring, plain or uninteresting people. Those who blend into a crowd. Those who make them look bad. Apathy and indifference. Being ignored. Being disrespected. Being marginalized or taken for granted. Being made to feel ordinary or unimportant. Public scenes or embarrassing displays. Being made a fool of.

Famous Venus in Leo men:
Sylvester Stallone, Daniel Radcliffe, Hugh Laurie, Clive Owen, Geoffrey Rush, Tom Hardy, Taye Diggs, John Stamos, Billy Bob Thornton, Justin Theroux, Drew Pinsky, Jason Sudeikis, Rhys Ifans, Dr. Phil, Tom Cruise, Andy Warhol, Tobey Maguire, 50 Cent, Tim Burton, David Hasselhoff, David Duchovny, Michael Buble, David Copperfield, Vincent d'Onofrio, Dave Navarro, Malcolm McDowell, Hugh Dancy, George Hamilton, James Gandolfini, Sam Elliott, Jason Momoa, Benedict Cumberbatch, Daniel Dae Kim, John Ritter
Venus in Virgo:
What turns them on: Humility, dedication, hard-work. Modesty. High morals and standards. Virtue. Autonomy. Efficiency. Prudence. Discretion. Health consciousness. People who are focused on self-improvement and personal development. Those with good delegation and organization skills. Those who are quick to lend a hand or who devote themselves to making the world a better place. Natural, "no-fuss" beauty.
What turns them off: Lazy, slovenly or unmotivated people. Braggarts. Reprobates. Slobs. Vulgarity. Promiscuity. Indiscretion. Chaos. Disorder. People who are all talk and no action. Being unappreciated or taken for granted. People who are ungrateful or entitled. Vanity. Depravity. Debauchery. People who are insincere or disingenuous.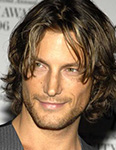 Famous Venus in Virgo men:
Alexander Skarsgard, Simon Cowell, Andrew Garfield, Stephen Moyer, Chris Hemsworth, Will Ferrell, Adam Sandler, Mick Jagger, Sean Penn, Kevin Spacey, Robert De Niro, John Mayer, Patrick Swayze, Josh Hartnett, Brody Jenner, Liev Schreiber, Wesley Snipes, Robert Redford, Robin Williams, Danny Glover, David Arquette, Antonio Banderas, Philip Seymour Hoffman, Zach Galifianakis, Ryan Phillippe, Eminem, Keith Urban, Harry Hamlin, Michael Keaton, Bill Murray, Donald Sutherland, Vin Diesel, Gabriel Aubry, Jason Statham, Timothy Hutton, Martin Freeman, Bob Geldof
Venus in Libra:
What turns them on: Charm, Beauty. Grace. Class. Sophistication. Balance. Peace and Harmony. Objectivity. Moderation. Reciprocity. An ability to put oneself in someone else's shoes, or to look at both sides of an argument. A willingness to 'give in' rather than fight an unimportant battle. Compromise and collaboration. Culture. Natural elegance. A polished or refined sense of beauty.
What turns them off: Crude, harsh or unrefined behavior. Callousness. Overt displays of anger or aggression. Self-centered or "me-first" attitudes. Combativeness. Hostility. An inability to compromise or play well with others. Unfairness or inequality. Rudeness. Selfishness. Argumentativeness. Feeling left out or not taken in to consideration.

Famous Venus in Libra men:
Michael Douglas, Will Smith, Josh Duhamel, Prince Harry, Colin Firth, Hugh Grant, Guy Ritchie, Ryan Gosling, Matthew McConaughey, Charlie Sheen, Chad Michael Murray, Sean Connery, Steve Carrell, Tim Robbins, Viggo Mortensen, Richard Gere, Mark Ruffalo, Kobe Bryant, Jack Osborne, Tom Petty, Luke Wilson, Sean Combs, Jimmy Kimmel, Larry Hagman, Henry Winkler, Armie Hammer, Travis Barker, Gene Simmons, Tom Felton, Dylan McDermott, Bill Clinton, Lance Armstrong, Luke Perry, Eric Dane
Venus in Scorpio:
What turns them on: Charisma. Mystery. Depth. Sexual magnetism. People who are complicated or hard to read. Venus in Scorpio men can be very controlling but they lose respect for those they're able to control. For this reason, a big turn-on for them involves the art of winning someone over who's not easily won. They're drawn to intense, passionate, mysterious, seductive people who force them to earn their trust.
What turns them off: Shallow or superficial people. Transparency. Weakness. Prudish or unimaginative bedroom behavior. Duplicity. People who try to test them or force them to prove their love. Being rejected. Gossip. Mindless chatter. Those who can't keep a secret or prove themselves to be untrustworthy.
Famous Venus in Scorpio men:
Leonardo DiCaprio, Jamie Foxx, Hugh Jackman, Gerard Butler, John Krasinski, Zac Efron, Mario Lopez, Ian Somerhalder, Don Cheadle, Matt Damon, Ralph Fiennes, Jim Morrison, Kevin Kline, Denzel Washington, Ethan Hawke, Joaquin Phoenix, Tyson Beckford, Ray Liotta, Penn Badgley, Gael García Bernal, Jesse Metcalfe, David Lee Roth, Ozzy Osbourne, Sacha Baron Cohen, Jeff Probst, Tommy Lee Jones, Val Kilmer, Robert Blake, Dermot Mulroney, Kirk Douglas, John Voight, John Legend, James Marsden, Tyrese Gibson, Chris Noth
Venus in Sagittarius:
What turns them on: Outgoing, independent, adventurous people. Those who are comfortable in their own skins and can be themselves without putting on airs. Blunt, frank, outspoken people, who feel free to say what's on their minds. People who don't take things personally or hold them to past statements (which they see as thinking out loud, not promises set in stone). Optimism. Enthusiasm. Cultural awareness.
What turns them off: Jealousy or possessiveness. Posers. Couch potatoes. Dependency. Controlling behavior. Pessimism, moodiness, or emotional drama. Stubbornness or rigidity. Pretentiousness. Those who dwell on the past. Being expected to adhere to strict rules or schedules. Being crowded, smothered or manipulated.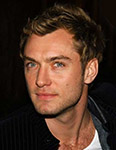 Famous Venus in Sagittarius men:
John Malkovich, Jake Gyllenhaal, Kevin Costner, Samuel L. Jackson,  Ryan Reynolds, Joe Mantegna, David Bowie, Jimmy Page, Cuba Gooding, Jr., Lyle Lovett, Eddie Van Halen, Jeff Goldblum, Bruce Jenner, Jimi Hendrix, Gérard Depardieu, Gavin Rossdale, Eddie Vedder, Jude Law, James Earl Jones, Neil Gaiman, Frank Zappa, Kid Rock, Bill Pulman, Paul Simon, Diego Rivera, Chad Lowe, Tracy Morgan, Christopher Lloyd, Nikki Sixx, Kurt Vonnegut, Mark Twain, Jay-Z, Cary Grant, Stanley Tucci, Jeremy Renner
Venus in Capricorn:
What turns them on: Ambition. Professionalism. Discipline. Composure. Common sense. Traditional or conservative values. Simplistic, uncomplicated ideals. Calm, practical, no-nonsense reasoning. Hard work, dedication, determination. Emotional propriety. People who carry themselves with an air of esteem or authority. Wisdom and Maturity. Logic. Perseverance. Endurance. Classic or timeless beauty.
What turns them off: Pettiness. Frivolity. Silliness. Girlish or coquettish flirtations. Over-indulgence. Extravagance. Incessant noise or chatter. Insecurity. Waste. Lack of discipline or determination. People who require a lot of hand-holding or reassurance. Public scenes. Emotional impropriety. Cry-babies or whiners.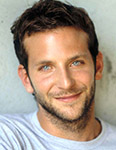 Famous Venus in Capricorn men:
Jim Carrey, Brad Pitt, Bradley Cooper, Justin Timberlake, Christian Bale, Taylor Lautner, Owen Wilson, Jeff Bridges, Adam Brody, Danny Devito, Dax Sheppard, Paul Newman, Elvis Presley, Burt Reynolds, Frank Sinatra, James Dean, Rock Hudson, Ben Stiller, Elijah Wood, Humphrey Bogart, Adam Lambert, Richard Burton, Ryan Seacrest, Peter Facinelli, Seal, Howard Stern, Charles Barkley, Kiefer Sutherland, Telly Savalas, Edward James Olmos, Ryan Kwanten, Nick Lachey, Dominic Monaghan
Venus in Aquarius:
What turns them on: Independence and autonomy. Friendliness. Open-mindedness. Originality. Non-conformity. Eccentricity. Uniqueness. Quirkiness. Unconventionality. People who march to the beat of their own drums. Social activism. Humanitarian impulses. Self-containment or self-possession. Progressive ideals. The ability to make friends with people from all walks of life.
What turns them off: Self-importance. Hyper-sensitivity. Narrow-mindedness. People who are judgmental or dogmatic. Those who try to force others to conform to their values. Those who take things too personally. Neediness. Smothering. Demands on their time and attention. Bigotry. Discrimination (misogyny, homophobia, racism, sexism, ageism, etc.). Stereotyping. Intolerance. Persecution. Insincerity. Dishonesty.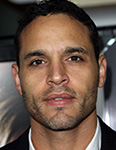 Famous Venus in Aquarius men:
Nicolas Cage, Elton John, Bruce Willis, Daniel Craig, Ricky Martin, Donny Osmond, Lorenzo Lamas, Liam Hemsworth, Daniel Sunjata, Adam Levine, Ashton Kutcher, Jared Leto, Harry Styles, Andy Dick, Chord Overstreet, Alec Baldwin, Quentin Tarantino, Patrick Dempsey, Gary Oldman, William H. Macy, Steve Buscemi, Nick Nolte, Tom Waits, Joseph Gordon-Levitt, Joe Manganiello, Ted Danson, Bret Michaels, Phil Spector, Gary Sinise, David Caruso, Jon Hamm, Tom Hiddleston, Don Johnson, Mel Gibson, Aaron Eckhart, Balthazar Getty, 
Venus in Pisces:
What turns them on: Kindness, empathy, altruism. Gentility. Creativity. Spiritual awareness. Intuition. Compassion and understanding. Forgiveness. Patience. People who are sensitive, soft-spoken and merciful. Those who are able to put others first, who are accepting and non-judgmental, and who love unconditionally. Wistful, dreamy, artists, musicians and poets. Psychics, visionaries, mystics, philanthropists.
What turns them off: Selfishness, egotism, cruelty, lack of empathy for others. Loud, abrasive or combative people. Aggression. Meanness or Viciousness. Persecution of (or indifference toward) those who are less fortunate. Mercenary attitudes. Coldness. Harshness. Stinginess. Vengeance. Ruthlessness.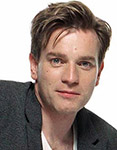 Famous Venus in Pisces men:
John Travolta, Orlando Bloom, Justin Bieber, Rod Stewart, Heath Ledger, Alan Rickman, Jason Segel, Hugh Hefner, Michael Caine, Ewan McGregor, Casper Smart, Nick Carter, Rick Ocasek, Cillian Murphy, Marvin Gaye, Vincent Gallo, Seth Rogen, Benicio Del Toro, Joe Pesci, Nathan Lane, Jon Bon Jovi, James McAvoy, Tom Selleck, Marilyn Manson, Jay Leno, Conan O'Brien, David Letterman, George Harrison, James Woods, Kyle MacLachlan, David Cassidy, Naveen Andrews, Isaiah Mustafa, John McEnroe
***
This is just a small snap-shot of what you can expect with each Venus sign placement. You'll need to talk to an astrologer if you want a more comprehensive interpretation — or if you'd like to see how your natal Venus connects with that your love interest. I'll be happy to let you know where your (or your loved one's) Venus is if you supply your birth info (month spelled out please) in the comments section below.
By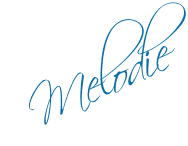 *** this article also appears on MelodieSheppard.com