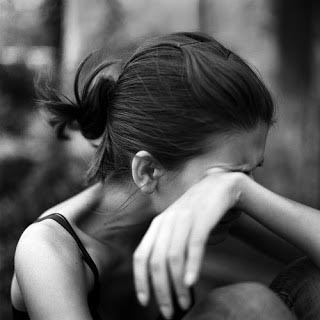 What happens when one person moves on from a failed relationship while the other is still holding on?
This question relates to a long-standing relationship that ended "abruptly" — or did it?
There were astrological themes shifting into place for some time before the actual breakup.
But as we look at the underlying relationship needs for both of the individuals involved, we can see that while  they might have been in sync at one time, that was no longer the case.
Facing that reality is not only the first step toward healing but also ultimately toward closure.
Dear Melodie,
 My name is Sara and my birth date is (redacted). I was involved with Alec for almost 8 years until we split up last November. He was born (redacted). We'd discussed marriage and even looked at rings.
But within a month of our breakup, he started to see another woman, and now says he loves her. I'm just baffled by this turn of events.
I want to know if I should hold out and hope that this relationship ends, or whether I should finally begin to face the reality that he's gone for good and start picking up the pieces of my life. Thanks for any help you can give me. ~Sara
Hello there Sara,
I'm so sorry to hear that you're going through this now; I'm sure it's been a very difficult road for you. Starting back before the separation, there were transits to your natal planets (and to his) that convince me that the problems in your relationship had already been brewing for some time.
Unfortunately, the transits that were so stressful for you — indicating a very traumatic and painful period of unrest in your relationship — activated a whole different set of planets for him. His transits were a lot more uplifting and liberating at that time — which leads me to conclude that he perceived the breakup as a positive thing. Where you experienced this as heartbreak, loss and endings, he experienced it as a period of anticipation, exploration and enthusiasm.
As hard as this must be for you to hear, there are recurrences of those same patterns right now. For both of you. For you, it boils down to one important transit: Saturn, which is right now conjuncting your natal Pluto and squaring your natal Venus. Pluto and Venus are significant for you because they're your specific relationship rulers. The natal square describes a propensity for intense, passionate and turbulent relationships to begin with. But the Saturn transit activates that configuration by narrowing both your perspective and your options.
The sense of despair you're probably feeling right now is directly related to this transit. It tends to slap a painful reality on you and then force you to deal with it. You might feel alone, dejected and unsupported under this transit, but it's important to remember the key word above: "reality." Saturn is really good at driving things home — things you may not have been willing to look at had you not had the rug ripped out from under you in the first place. In this sense the transit is not really "negative;" it's necessary. More on this later.
Alec is dealing with a strong Saturn transit now, too, but it's different for him. His relationship rulers (Jupiter and Mercury) are being favorably aspected by Saturn, making this a much more comfortable and cooperative transition. He's not experiencing this breakup as nearly so traumatic; in fact I feel he is moving on. And as painful as this may be for you to consider, I also suspect that his new relationship was already within the realm of possibilities for him before he ended things with you. I'm not suggesting he was cheating; I feel though that at the very least there was relationship potential, which he freed himself up to explore.
If you can view "transits" as the interaction between the planets in their current position and those in your natal (birth) chart, you can see how they depict a clear picture of the current circumstances you're surrounded with. It may not be fun, and it may not have been expected, but it does reveal to you the true state of affairs — including those you haven't had the courage to look at.
These relationship problems weren't new. From the looks of things, this was not the first "crisis." And this transit did not "cause" the break up — it just revealed to you the futility of your expectations with a glaring sense of finality. It's as if Saturn knocked at your door until you were forced to let him in. Once there — even if you weren't buying whatever it was he was selling — you were forced to at least "look" at your situation in all its irrefutable glory.
As such, I feel it's unlikely that you'll reconcile now or at any time within the next few months. You're still in an ending cycle and he appears to have moved on. And while I don't think it's an impossible or completely hopeless situation, you're both forever changed. My impression is that there's no going back. I feel these next few months are going to be a major turning point for you, as far as getting clear about your own needs (as opposed to altering them in the hopes of winning him back), putting this relationship behind you, and moving on.
While I do think that there is a small measure of hope, my sense is that this relationship has run its course in this lifetime. As such, I feel that your being willing to put it to rest opens you up (after a period of healing) for the next new and exciting relationship chapter. All the best,
As always we'll be offering astrological insights into questions submitted by our readers. Although names will be changed and birth data omitted (in order to preserve confidentiality), each column will feature actual questions submitted by readers. Click here for more information about us.
If you would like either of us (or both) to take a stab at your questions, please email us, or submit them (along with the birth date, time and place of birth for each person) right in the comments section below. Remember, all comments are moderated, so we'll be sure to edit out your birth data and any personal or identifying information before it's publicly posted. If you have any concerns about this process feel free to message us here. Although we won't be able to respond to every question, we'll select those that best suit the current astrological themes and post our responses here.
Personal Consultations:
If you would like to schedule a session with me, there are two ways to go about it. You can either purchase time either per minute (via Click4Advisor) or in blocks of 10-, 30- or 60-minutes (via PayPal). If I'm not showing as available, or if you want to purchase blocks of time through PayPal, please feel free to email me:







Melodie 

$3.99 per minute

$3.99 per minute


New Clients:
First Paid Session Only!
3 Minutes Free!



Flat-rate sessions available in 10-, 30- or 60-minute increments: Choose from the menu below: