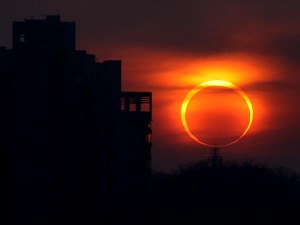 They say that a "change is as good as holiday" and it may be wise to meditate on these words this Thanksgiving given that there is an eclipse on the new moon in Sagittarius.  Sagittarius is usually a sign known for its humor and ability to have fun, however, an eclipse is usually anything other than a lot of fun!
Whilst it is true it will affect some of your more than others you can never be sure it will not affect you directly… or indirectly through others.  For example, you may not have many planets which are affected but your partner may and therefore you will be affected as their own issues hit off and you are then left dealing with what you are going to do next.  Sound familiar?
Be aware that changes at this time may happen rather suddenly.  If there has been something stirring around in your life for a while, changes you are waiting for, decisions you have to make, etc then now is the time you may find these things happening and often unexpectedly and without warning.  I usually find it is a time when clients come for a reading because something has changed in their lives unexpectedly and often with far reaching consequences.
So a word to the wise…  eclipses usually come close together and there is another in 2 weeks… if any problems befall you and you are unsure of the direction you would like to take be aware of the eclipse influence… especially when they are around the same time as Mercury going retrograde which I shall be writing on shortly.
Want to read more about Eclipses? Click here: