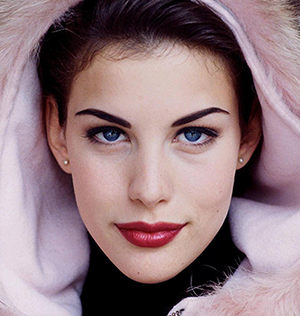 Venus enters April 30, 2016 at 1:35 UT (April 29, 2016 at 8:36 pm EDT).  Venus is exalted in Taurus, meaning that it is in its own ruling sign, that it's comfortable in that sign, and that it is likely to express its highest most powerful vibration there.
If you were lucky enough to have been born with this placement, you probably have a natural appreciation for the beauty and the arts, for love and romance, and for anything that stimulates the 5 senses: a breath-taking sunset for example, a soft ocean breeze, a haunting melody, fine wine, gourmet foods, exotic spices, fragrant flowers, etc. The list goes on and on.
While they do appreciate luxury, Venus in Taurus people prefer comfort over extravagance and natural over synthetic.
They're earthy, practical and sensuous. They long for stability and consistency and will shy away from drama in relationships.They're better at balancing head and heart than most signs, most often leaning toward sensible choices that don't involve risk.
When it comes to love, Venus in Taurus individuals tend to be slow moving and cautious, preferring to savor the moment — any moment — rather than rushing in full-speed ahead.
They also tend toward long-term relationships. They may take their time committing but once they do, most of them — depending on other factors in the natal chart — are in it for the long haul. Think Michael J. Fox, Billy Crystal, Dixie Carter, etc. Even those with more than one marriage under their belt (Al Gore, Dennis Quaid, Carole Burnett, etc.) tend toward long term relationships.
The astrological symbol for Taurus is the Bull. It is a feminine / passive, Fixed / Earth sign that is generally calm, gentle and sensuous. Although this archetype demonstrates a natural lust for life (and lust for lust), the focus is on all that the Universe has to offer organically, ie the garden of earthly delights.
The symbol for Venus is the same as the universal symbol for woman, a circle with a small cross below it. Filtering Venus through the Taurus archetype reinforces that calm, earthy, sensuous energy, for both men and women.
Speaking of women, some of the most beautiful women in the world were born with this placement. Think Juliette Binoche, Amber Heard, Liv Tyler, Linda Evangelista, Ann-Margret, Jane Russell, and Gloria Swanson.
As for men, some of the greatest heartthrobs were born with this placement. Think Marlon Brando, Warren Beatty, Gary Cooper, Douglas Fairbanks, Shemar Moore, Rob Lowe and Johnny Depp.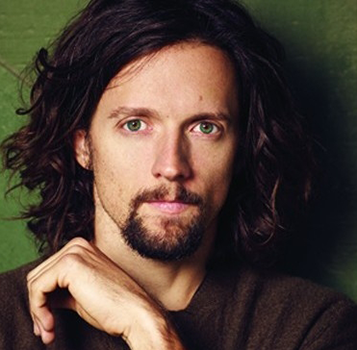 Venus in Taurus people are also known for their musical offerings, and most specifically their voices. Think Willie Nelson, Sarah Vaughn, Jason Mraz, Gladys Knight, Ella Fitzgerald, James Taylor, Cyndi Lauper, James Brown, Al Green, Debbie Harry, Billy Joel, Tracy Chapman, Merle Haggard, Al Jarreau, Ann Wilson, Eric Clapton, Waylon Jennings, Idina Menzel, Boy George, Chaka Khan, Carly Simon and Patti LaBelle.
They are also known for creating beauty — through art, architecture, music and the written word. Think Walt Whitman, Cole Porter, Frank Lloyd Wright, Samuel Beckett, Gustave Courbet, Andrew Lloyd Webber, Leonardo Da Vinci, Burt Bacharach, Allen Ginsberg, Rabindranath Tagore, Franz Joseph Haydn, William Butler Yeats, Paul Verlaine, Tennessee Williams and Salvador Dali.
They are scholars, mathematicians and philosophers: Think Soren Kierkegaard, Karl Marx, Pierre de Chardin, Bertrand Russell, René Descartes, Ludwig Wittgenstein, Abraham Maslow, Charles Fourier, Jean-Paul Sartre and Socrates.
Venus never travels more than 47 ° from the Sun, or more than two signs away. Each combination emphasizes a different dynamic, even while they all share the same Venus signature. For example, the Sun in a masculine or positive sign (Aries or Gemini) will express that Venus in Aries in a more assertive and dynamic way than will the Sun in a feminine or negative sign (Pisces or Taurus or Cancer).
Here are some examples:
Pisces Sun / Taurus Venus: Catherine Keener, Matthew Gubler, Raul Julia, Dane Cook
Aries Sun/ Taurus Venus:  Rhea Perlman, James Franco, Debbie Reynolds, Steven Tyler, Kate Gosselin
Taurus Sun/ Taurus Venus: Jessica Alba, Bono, Jessica Lange, John Wayne, Bernard Madoff, John Hannah,
Gemini Sun / Taurus Venus: Paul McCartney, Kanye West, Kristin Scott Thomas, Colin Hay, Al Jolson, Prince
Cancer Sun/ Taurus Venus: Ann Wilson, Princess Diana, Prince William, Ricky Gervais, Wanda Sykes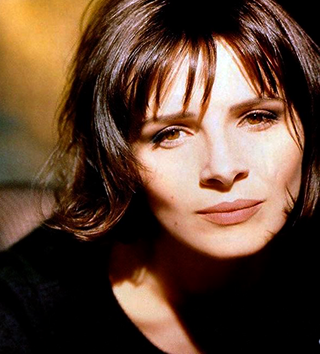 The natal Venus placement represents love, money, and values. It also relates to "beauty" with respect to what you find attractive and how you express your own personal style.
As Taurus is a passive, feminine Earth sign, these these qualities are often colored by a softer, gentler and more natural energy.
Venus in Taurus people like to be in touch with their bodies and with the physical earth plane. It's how they stay grounded.
You'll see body builders, massage therapists and reflexologists with this placement.
They're also involved in professions that relate to nature and the earth: they're florists, farmers, landscapers, archaeologists and paleontologists, etc.
They like to grow things: they're known for having green thumbs and for their lush gardens, beautiful flower beds, exotic foliage, etc.They also like to incorporate natural colors and textiles into their home or living environments.
They often gravitate toward natural living. Although they are inclined to be great cooks (and many are professional chefs), the focus is as much on presentation as it is on taste (or sustenance). They want whatever they put into their bodies to look, smell and taste delicious. They may lean toward vegetarianism or veganism. They'll often also eschew modern medicine for herbs and natural remedies.
If you're involved with someone who has Venus in Taurus (or are interested in someone with this placement) you may find them to be a bit slow moving and cautious, but once you've capture their heart, they'll be sultry, seductive and focused on prolonging the pleasure (sexual, romantic or just through experiencing life through all 5 senses in general).
They can be stubborn and possessive. But this is mainly because they don't like change and they don't want to lose whatever it is they've worked so hard to attain. As a relationship partner, you may very well fall into the category of that "whatever." But Venus in Taurus people are also generally very loyal. They don't ask for anything they don't also expect to give.
Depending on other strengths and weaknesses in their natal charts, Venus in Taurus people tend to invest themselves fully in their partners and their relationships. They're not big on playing the field: even the famous playboy Warren Beatty romanced one woman at a time until he met his match — the fabulous Venus in Aries Annette Benning. They're generally faithful and consistent lovers who long for stability and prefer the gradual unfolding of a long-term relationship to a series of one-night stands.
They savor being in love with the same amount of passion that they savor falling in love. So if you are involved with a Venus in Taurus individual, or if you were born with this placement yourself, consider yourself lucky indeed.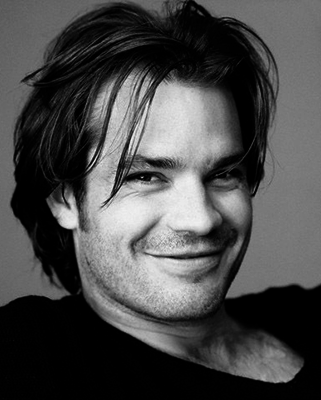 Here are some other famous people with Venus in Taurus: Ellen Barkin, Noah Wyle, Michael Moore, Christopher Walken, Che Guevara, Muddy Waters, Joe Cocker, Frances Fisher, George Strait, Leighton Meester, Lisa Lopes, Deryck Whibley, Paul Bettany, Chris Brown, Traci Lords, Jack Klugman, Roma Downey, Jason Lee, Dianne Wiest, Mr. T., Annabella Sciorra, Jeanne Tripplehorn, Leo Buscaglia, Kendra Wilkinson, Linda Hunt, Tim Curry, Spencer Tracy, Mike Meyers, Jennie Garth, Charlie Chaplin, Bonnie Bedelia, Gary Glitter, Mel Brooks, Mark Zuckerberg, Imelda Marcos, Mark Wahlberg, Joyce Dewitt, Ritchie Valens, Ron Wood, Carolyn Jones, Vincent Gallo, Daniel Day Lewis, Chuck Norris, Alanis Morrisette, Amanda Bynes, Matthew Modine, Shanna Moakler, Dana Carvey, Jacques Cousteau, Nancy Pelosi, Suge Knight, Tim Allen, Cillian Murphy, Michelle Lee, Talia Shire, Pete Wentz, Ricky Schroeder, Ice Cube, Jason Patric,  Hayley Mills, Thomas Jefferson, Rudy Giuliani, Sandra Bernhard, George Lucas, Rosemary Clooney, Adrienne Barbeau, Fergie, Julianna Margulies, Anthony Perkins, Jackie Chan, Celeste Holm, Peter Dinklage, Rosalind Russell, Ryan O'Neal, Ashley Tisdale, Eric Burdon, James Caan, Sonia Braga, David Byrne, John Waters, Patty Lupone, Chuck Connors, Bijou Phillips, Dennis Hopper, Ian McKellan, Nancy Reagan, Dana Delaney, Zach Braff and Eric Idle.
Venus will remain in Taurus until May 24th, when it moves into Gemini. Even if you weren't born with this placement, now is a good time to get in touch with nature, beautify your environment and stabilize your relationships.
---
Venus in Taurus — April 30, 2016 — May 24, 2016
This article first appeared on the Ask the Astrologers site in 2014. 
Sessions
Personal Consultations:
If you would like to schedule a session with me, there are two ways to go about it.  You can either purchase time either per minute (via Click4Advisor) or in blocks of 10-, 30- or 60-minutes (via PayPal). If we're not showing as available, or if you want to purchase blocks of time through PayPal, please feel free to email us:







Melodie 

$3.99 per minute

$3.99 per minute


New Clients:
First Paid Session Only!
3 Minutes Free!



Flat-rate sessions available in 10-, 30- or 60-minute increments: Choose from the menu below: