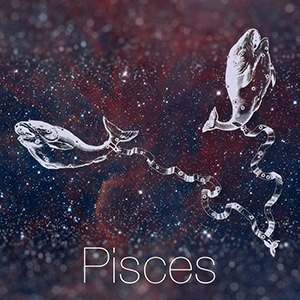 With all the planets in direct motion and Mars finally clearing the 25th degree of Gemini on March 16 (the degree it retrograded on at the end of October in 2022) we can continue forward with our lives with more ease and certainty of direction by the end of the month.
There's a possibility of a bit of recklessness in our desire to just get on with it, so just be aware of that impulse for rash behaviors. Mars' energy wants to fulfill its desires as quickly as possible and sometimes that is not the wisest choice.
Mars is currently out of bounds; it has been since October 22, 2022 and will be until May 4, 2023. This indicates that the motion of Mars is beyond the normal north or south zone of declination at the celestial equator. It can indicate erratic or extreme actions if Mars is aspecting a planet or angle in anyone's chart.
Mercury is moving along in Pisces but will be combust with the Sun from March 15 through March 26 while in Aries. Expect lots of information to come in at that time but not a lot of clarity as to what to do with it or how it will work out until the end of the month. Be patient, it will unfold.
Venus is lovely to look at in the western sky, particularly around the 1st of the month when she will be in a very close conjunction with Jupiter at the 12th degree of Aries. They have been moving closer together quite visibly in the sky over the last two weeks so don't miss the spectacle of their union on or before Wednesday.