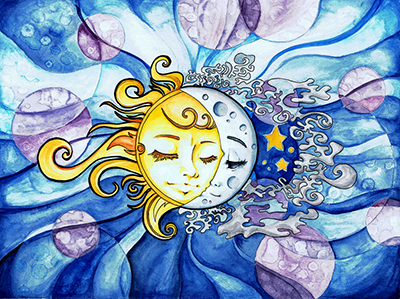 Astrologically speaking, most people know their Sun signs. You'll hear people say "I'm a Leo" or "I'm a water sign (referring to Cancer, Scorpio and Pisces Sun signs)," or "I was born on the Virgo/Libra cusp."
And many believe that that's all there is to it. Nothing could be further from the truth!
The Moon sign is not only just as important as the Sun sign, sometimes it's even more important.
Eastern astrologers, for example, are more interested in Moon signs than Sun signs, and in many areas almost everyone knows their own Moon sign from an early age.