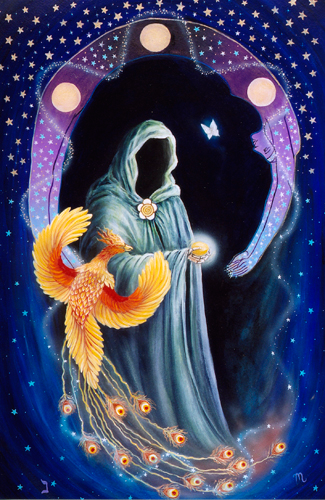 Death
As the new moon solar eclipse hits off today at 1 degree Scorpio you have the chance to consider your life anew.
Not only is the moon new but Venus is conjunct this aspect which will nicely allow you to consider your relationship and if this is not enough Mercury is almost ready to turn station and turn direct… once again allowing you to put your plans into action.
You may feel as if you have been handed a "golden opportunity" today and it is an opportunity that comes with change.
If you have been trying to change direction in any area of your life then now is the time to set the wheels in motion.
There is much to be happy and enthusiastic about as one thing after another changes for you and you are left with possibly not one but several directions in which to go next. It is almost as if a guardian angel surrounds you and illuminates the next step you should take.
If you have recently felt stuck or found yourself with many setbacks which have not only hampered your progress but put you out of sorts within yourself and left you emotionally drained then rest assured you are about to soar.