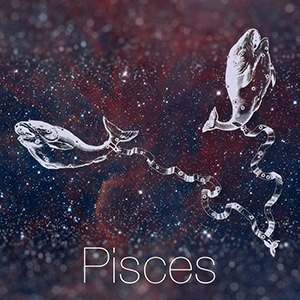 March has some very interesting planetary energy pairings beginning with Venus conjunct Uranus at 4 degrees of Taurus and the Sun conjunct Neptune at 18 degrees of Pisces on the 8th. That day and the three days leading up to it have a kind of a magical mystical mystery tour vibe if you ask me. Lovers, mystics and artists should have a very good time with it as the energy is wildly creative, romantic and exciting but everyone can enjoy it in some way as well.
Mercury goes direct on the 10th at 28 degrees of Aquarius. The minor speed bumps of the last three weeks will begin to straighten out through the end of the month. Don't sweat the small stuff as it can always be corrected and many times the delays turn out to be of benefit in some way.
Mars is now cruising through its sign of exaltation, Capricorn, and is strong, competitive with a drive for achievement. You can definitely use this martial energy to accomplish things. It is primarily positive through the 20th when he joins up with Jupiter at 20 degrees of Capricorn. But after that, Mars gets into malefic and volatile territory when it meets up with Pluto on the 22nd.