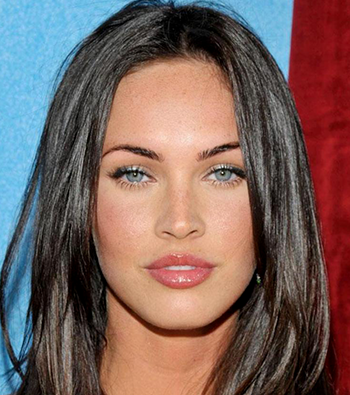 Venus enters Gemini on May 24, 2016 at 10:44 UT (5:44 am EDT). Venus is the esoteric ruler of Gemini, as the catalyst through which the concept of "Love" first emerges — through connecting, interacting and most importantly communicating with others.
Venus in Gemini people are charming and flirtatious. They're playful, light-hearted and charismatic with a natural appreciation for the give-and-take that goes hand-in-hand in any relationship. They're insatiably curious, wanting to know everything there is to know about the people they're interested in, and as long as there's always something left to learn that interest doesn't wane.
But since Gemini is a mutable sign, there's also a tendency toward restlessness and boredom. They like to keep things moving and to not get bogged down in tedium or routine. They're easily distracted and require a lot of mental and verbal stimulation in order to maintain their interest.
When it comes to romance, Venus in Gemini people are said to run hot and cold. They're notorious for ardently pursuing whatever they have their hearts set on one moment and detaching from it completely the next.
The extent to which they do this depends largely on so many other factors in their natal charts, as well as on their partners' ability to keep them on their toes.
Venus in Gemini people believe that variety is the spice of live. But this this doesn't mean they're incapable of sustaining long term relationships. While there are those Venus in Gemini natives whose extra-marital affairs have led to front-page headlines (think Wallis Simpson, Paula Yates, Courtney Love) there are just as many who've been on the receiving end of a lover's indiscretion or scandalous behavior. Like Tori Spelling, Robert Pattinson, Mary-Louise Parker, Uma Thurman or Jackie Kennedy.
More often than not, Venus in Gemini natives have proven themselves to be extremely capable of committing to one person and developing long-standing happy unions with them. Like David Beckham, Liam Neeson, Kevin Bacon, Harrison Ford.
They have a playful, youthful energy about them that lends well to their "Kid at Heart" reputation. Think Tom Hanks — who was born with Venus in Gemini — in the movie "Big." Or Patrick Stewart whose bromance with best pal (and Gemini Sun native) Ian McKellen brings out the kid in all of us.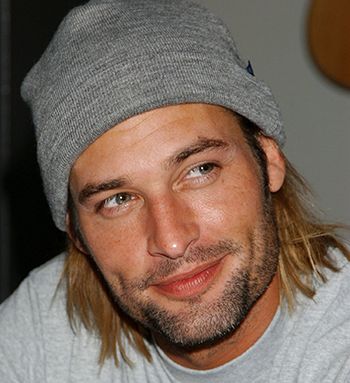 Depending on other factors in the natal chart — particularly Mercury as the dispositor of Venus in Gemini — they can be clever, witty and cunning — like Hank Azaria, Kristen Bell and Woody Harrelson, or they can be moody and temperamental, like Naomi Campbell, Russel Crowe and Richard Simmons.
As Gemini is the archetype associated with communications and Venus is the archetype associated with the arts, it should come as no surprise that Venus in Gemini folks are found all over the literary and entertainment industry.
Whether it's writing, speaking, teaching, singing, advertising, selling or public relating, Venu in Gemini people are usually found somewhere in one of the communications sectorsf.
They're writers, like William Shakespeare, Hunter S. Thompson, Salman Rushdie, Jane Campion, Henry David Thoreau and Franz Kafka.
They're comedians, like Jerry Seinfeld, Tina Fey, Craig Ferguson, Joan Rivers, Bill Cosby and Dean Martin.
They're orators and public speakers whose political views have changed the world (and sometimes cost them their lives). Like Malcolm X, Harvey Milk and John F. Kennedy.
They're singers, musicians and performers, like Cher, Bob Dylan, Bing Crosby, Jennifer Lopez, Kris Kristofferson and George Michael.
They're known for spreading the word, like Casey Kasem, Samuel Morse and Julian Assange.
They're artists, like Rembrandt, Gustav Klimt, Frida Kahlo, Albrecht Dürer and Paul Gauguin.
They're fashionistas, like Heidi Klum, Tim Gunn, Alexis Arquette, Miranda Kerr, Behati Prinsloo, Edie Sedgwick and Gisele Bündchen.
While some of the most gorgeous (and youthful) women in the world were blessed with this natal Venus — famous stunners like Sofia Vergara, Megan Fox and Isabella Rossellini — there's no shortage of girl-next-store competition — like the equally beautiful and youthful Jennifer Garner, Sandra Bullock, Jessica Simpson and Brooke Shields.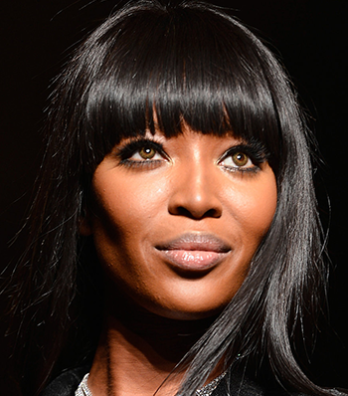 The natal Venus placement represents love, money, and values. It also relates to "beauty" with respect to what you find attractive and how you express your own personal style.
As Gemini is an active, masculine, mutual air sign, these qualities are often colored by a more creative, dynamic and expressive energy.
Even though Gemini is classified as "masculine," it's probably the most neutral, androgynous sign of the zodiac. The term "masculine" is not gender specific, it's used to classify active and action oriented as opposed to the more passive and receptive archetypes.
Venus in Gemini people are attracted to partners who are intelligent, articulate, quick-witted and engaging. Because they tend to jump from one subject or interest to another, they need people around them who are able to keep up.
They lose interest quickly when something becomes boring or routine. They're drawn to spontaneous, creative and expressive partners who are able to maintain their own outside interests — as well as their own ever-expanding circle of friends.
Venus in Gemini natives are flirty and capricious. They're looking for relationships that keep them feeling youthful and alive. They want to sing, dance, play and laugh, and leave all the heavier stuff to someone else.
The astrological symbol for Gemini is the "Twins." it refers to the dual nature of Gemini, the constant push-pull energy that is so prevalent with the mutual element. Although this can sometimes manifest as a maddening whirlwind of scattered energy, it's also known for being very flexible, adaptable and resilient.
Venus never travels more than 47 ° from the Sun, or more than two signs away. Each combination emphasizes a different dynamic, even while they all share the same Venus signature. For example, the Sun in a masculine or positive sign (Aries, Gemini or Leo) will express that Venus in Gemini in a more assertive and dynamic way than will the Sun in a feminine or negative sign (Taurus or Cancer).
Here are some examples:
Aries Sun/ Gemini Venus:  Haley Joel Osment, Maria Bello, David Cross, Joel Grey, Abigail Breslin, Charlie Hunnam, Dudley Moore
Taurus Sun/ Gemini Venus: Pia Zadora, Tim McGraw, Tony Danza, Jason Biggs, Bea Arthur, Jaime Pressly, Adele, Channing Tatum
Gemini Sun / Gemini Venus:  Michael Cera, Candice Bergen, Greg Kinnear, Blake Shelton, Dr. Ruth, John C. Reilly, John Goodman
Cancer Sun/ Gemini Venus: Josh Holloway, Arianna Huffington, Karen Black, James Brolin, Ringo Starr, John Cusack, Julianne Hough
Leo Sun / Gemini Venus:  Helen Mirren, Elizabeth Berkley, Laurence Fishburne, David Spade, Adam Duritz, Huey Lewis, Delta Burke
There's never a dull moment with Venus in Gemini people. The dual nature of this archetype has been known to get them into trouble — especially with regards to changing their minds or sending out "mixed messages." But they reserve the right to change their minds, and change them they do. With frequency. They like to keep people guessing.
If you're in love with a Venus in Gemini person, know that they don't want to be tied down, they don't want to be told what to do, and they don't want to ever be left without options. What they do want — and what will keep them coming back for more — is a partner who's flexible and spontaneous, who they can bounce ideas off of, who is full of surprises, and who supports their need for variety and change.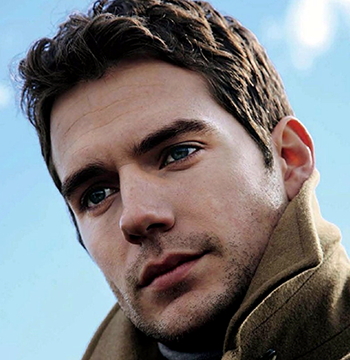 Here are some other famous people with Venus in Gemini: L'Wren Scott, Al Pacino, Jean Reno, Mike Tyson, Cat Stevens, Andre Agassi, Jodi Arias, Christina Hendricks, Simon Baker, Dwayne Johnson, Olivia Munn, Kylie Minogue, John Leguizamo, Omar Sharif, Emma Thompson, Pam Grier, Colin Farrell, Bette Davis, Joan Collins, Elisabeth Kübler-Ross, Nigel Barker, Elizabeth McGovern, Andy Garcia, Amelia Earhart, Molly Sims, Todd Bridges, Forest Whitaker, Petra Nemcova, Campbell Scott, Hervé Villechaize, Helen Hunt, Harry Dean Stanton, Missy Elliot, Charlie Watts, Edward Furlong, Tupac Shakur, Carmen Electra, Gary Collins, Trent Reznor, Josh Lucas, Jonathan Rhys-Meyers, Meredith Baxter, Charles Grodin, Richard Branson, Henry Cavill, Busy Phillips, Immanuel Kant, Gregory Peck, Liz Phair, Robert Johnson, Robert Smith, Sheena Easton, Enrique Iglesias, Trent Reznor, Chris Cornell, Chris Isaak, Paul Dano, Nora Ephron, Loretta Lynn, Kate Upton, Ingmar Bergman, Steve Vai, Venus Williams, Tony Curtis, Olivia Hussey, Matthew Fox, Emilio Estevez, Herbie Hancock, Kim Carnes, Oskar Schindler, Raymond Burr, Judge Reinhold, Chase Crawford, Selma Blair, Melissa Gilbert, Crispin Glover, Michelle Phillips, Tom Berenger, Yasmine Bleeth, Sela Ward, Wendy Williams, Eric Roberts, Ray Davies, Julianne Hough, Jason Schwartzman, Giorgio Armani
Venus will remain in Gemini until June 17th when it moves into Cancer. Even if you weren't born with this placement, now is a good time to get in touch with your playful, curious and spontaneous inner child.
Venus in Gemini — May 24, 2016 — June 17, 2016
Personal Consultations:
If you would like to schedule a session with me, there are two ways to go about it.  You can either purchase time either per minute (via Click4Advisor) or in blocks of 10-, 30- or 60-minutes (via PayPal). If we're not showing as available, or if you want to purchase blocks of time through PayPal, please feel free to email us:







Melodie 

$3.99 per minute

$3.99 per minute


New Clients:
First Paid Session Only!
3 Minutes Free!



Flat-rate sessions available in 10-, 30- or 60-minute increments: Choose from the menu below: